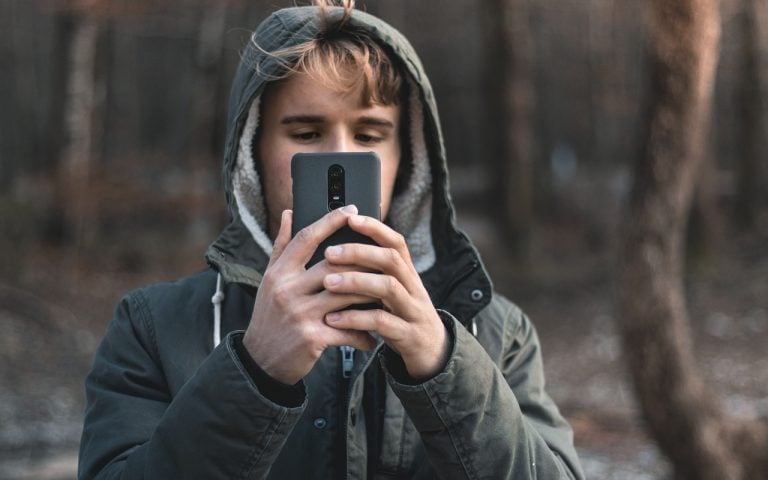 The OnePlus 7 Pro is the latest smartphone on the market. Users have reported multiple OnePlus 7 Pro issues, and the company has acknowledged some of them. Most of the problems are performance-related, but one issue many users have raised lately has nothing to do with performance; Nonetheless, the OnePlus 7 Pro random pop-up issue is still frustrating users and marring their smartphone experience.
OnePlus 7 Pro random pop-up issue
Many users lately have complained about random pop-ups on the OnePlus 7 Pro. Users say they are randomly getting a pop-up stating, "Thank you for the feedback." They also say the OnePlus 7 Pro random pop-up issue appears irrespective of the apps being used, tech site PiunikaWeb reports.
@OnePlus_Support I'm randomly getting "Thank you for your feedback" popping up every few hours. It happens in any app.

Fund Manager Profile: Kris Sidial Of Tail Risk Fund Ambrus Group

A decade ago, no one talked about tail risk hedge funds, which were a minuscule niche of the market. However, today many large investors, including pension funds and other institutions, have mandates that require the inclusion of tail risk protection. In a recent interview with ValueWalk, Kris Sidial of tail risk fund Ambrus Group, a Read More

Lots of people have posted feedback on your forums about this issue. It affects Oneplus 6/7 Pro so far.

Please fix the issue and don't suggest factory reset ? pic.twitter.com/aDkW5hFTs1

— Krispy Student (@KrispyStudent) May 24, 2019
The random pop-up issue is being reported by OnePlus 6 and OnePlus 6T users as well. The issue appears to be widespread as many users have raised the same problem on different forums, including the official OnePlus Community, Reddit and Twitter. Affected users have been posting complaints about it for the past couple of weeks.
"This is observed on the Oneplus 6T McLaren – There is not way to reproduce this specific error – It happens randomly, different apps, different times, where the screen starts flickering ,showing 'Thank you for the feedback', then disappears eventually," one user said.
There is no specific pattern on when the notification pops up, suggesting it is completely random. Although there is no way to reproduce the error at will, some say it appears after using the phone continuously for several minutes.
What's frustrating for affected users is that the pop-up stays on the screen for about 5-10 seconds. That's a long time when you are in the middle of something important. Moreover, users say there is no option to dismiss it, and there is no workaround. Affected users have tried different tricks, including a full factory reset, but nothing seems to be working.
"Tried the reset still having the same issue with the flickering and the message as everyone here. Fingers crossed I stumble on a solution or someone else does first," one user said.
As of now, there are no comments from OnePlus on the OnePlus 7 Pro random pop-up issue. If you are facing the same issue, it is advised that you file a complaint with the company so it knows the extent of the problem and comes up with a fix quickly.
Other OnePlus 7 Pro issues
Over the past few weeks, users have also flagged several other OnePlus 7 Pro issues, including battery drain. However, the company says it found no such issue in its testing.
"According to our actual test, the OnePlus 7 Pro, with the refresh rate set to 90Hz (which automatically scales down according to content) and intelligent resolution enabled, exhibits a battery life that is greatly improved in comparison with the OnePlus 6, and very close to OnePlus 6T under the same test condition," OnePlus said recently.
Still, if you are facing battery drain, it is advised that you disable the 90Hz setting in favor of the 60Hz refresh rate. Although it will take some fun out of your smartphone experience, you will at least get the battery life you expect.
Another issue that several OnePlus 7 Pro users have raised is the "ghost touch" display issue. Users facing the issue say the phone automatically taps on something at the top of the display when they're using an app or typing on the keyboard. Many users say this ghost tap lasts a few seconds, while others say it stretches up to a minute.
When this issue occurs, the top-left or top-right of the display screen becomes unresponsive to touch until the display is turned on or off again. This "ghost touch" display issue is also random and intermittent. As of now, it is not clear if it is a hardware- or software-related issue. OnePlus has acknowledged it and is already working on it.
Other than these OnePlus 7 Pro issues, the Chinese company has also responded to users' request for two new features: an always-on display and ultra-wide video recording. The company said the always-on display feature is "still under consideration" and that it must improve power consumption efficiency before releasing it. OnePlus also said it is monitoring the demand for ultra-wide recording and will also have to investigate its feasibility.