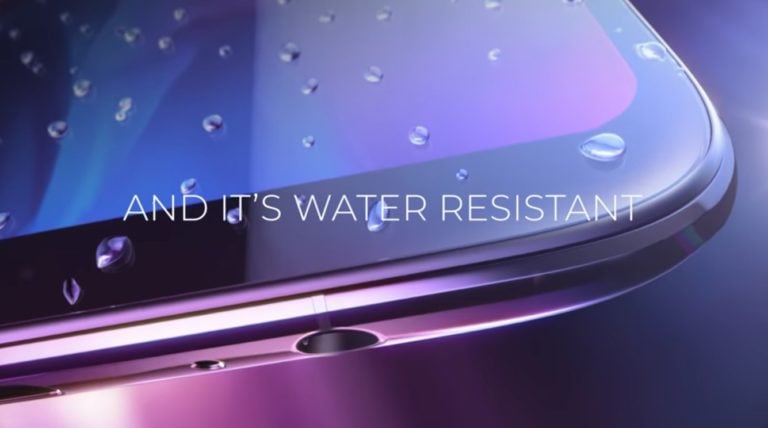 Water resistance still isn't standard on many phones, but as time goes on, more and more devices are starting to be certified with specifications like IP67 and IP68. However, it appears as if consumers have to pay pretty close attention to smartphone advertising with regards to waterproofing, as the OnePlus 6 water resistance leaves much to be desired.
When it comes to the durability of your phone, most manufacturers will make some sort of claim regarding their superiority over competitors. However, just as with any sort of product sales, the industry has become filled with buzzwords and shady advertising which has led to the introduction of standards that give buyers a clear sense of how their phone performs under testing.
IP Codes, also known as International Protection Markings, is a standard maintained by the International Electrotechnical Commission that is essentially a measure of how resistant electronic devices are to instructions from outside debris. Whether that's water, dust, or some other foreign body, more and more situations that would have ruined a phone previously are started to be addressed by increasingly stringent smartphone standards.
ValueWalk's October 2022 Hedge Fund Update: Haidar Capital Surges 225%
Welcome to our latest issue of ValueWalk's hedge fund update. Below subscribers can find an excerpt in text and the full issue in PDF format. Please send us your feedback! Featuring investors exit long-short hedge funds, the oil market is now "broken", and Haidar Capital surges 225%. Q2 2022 hedge fund letters, conferences and more
However, while the OnePlus 6 water resistance seems to be featured pretty prominently in a lot of their advertising, it appears as if the safety manual included with the device suggests the opposite. In fact, it literally says "the device is not water-resistant," which is bizarre given as that was a section featured in the video advertisement included below.
It's pretty plain to see that the advertisement could be seen as misleading, but initial testing of the OnePlus 6 water resistance does seem to suggest that it holds up to mild interactions with water pretty well. Perhaps the manual refers to the lack of certification, but the phone still may manage to keep out water well enough.
It's important to take this revelation with a grain of salt, however, and the OnePlus 6 water resistance definitely isn't built to withstand any sort of serious underwater activity. It does mean, however, that if you happen to drop your phone in a puddle for a couple of seconds and pick it up quickly that it's likely your phone won't be completely ruined.
While the claims about OnePlus 6 water resistance might not be shady from a legal perspective, it can definitely be construed as misleading to the average consumer. Sure, the phone can stand up to water pretty well, but when it's competing with high-end flagships that are actually certified for immersion in water, it seems as if the company is talking up the capabilities their phone a little more than they should.
Considering that the OnePlus 6 water resistance claim in the video has millions of views at this point, it's likely that more than a few consumers will be disappointed if their phone happens to take a dip. All we can do is make sure we're looking past the surface when it comes to advertising, and for OnePlus 6 owners, it's a wakeup call to make sure your new high-end device stays as far away from water as possible