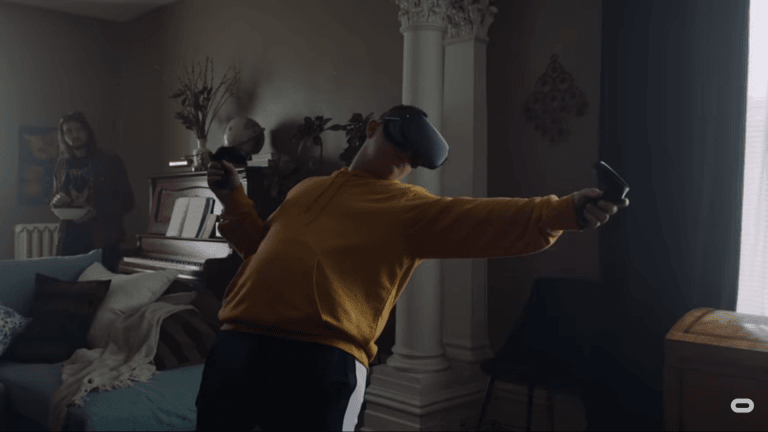 Facebook-owned Oculus offers three different VR headsets to people ready to dive into the world of virtual reality. There is the low-end Oculus Go that offers only orientation tracking and a single controller. It's wallet-friendly at just $199. Then there are the Oculus Quest and Oculus Rift S to cater to people who want high-end and more powerful features. They both cost $399. Let's check out how the Oculus Quest and Rift S stack up.
The Oculus Rift S and Quest have a number of similarities. There is no denying that they both deliver an excellent VR experience. But they are different devices with their own set of limitations and advantages.
Oculus Quest vs Rift S: Design and display
One of the biggest differences between the Rift S and Quest is that the former relies on an external hardware such as a powerful gaming PC to function. The Quest has a built-in processor to offer you a standalone virtual experience without having to tether it to a PC.
Carlson Capital Thinks The SPAC Boom May Be Over [Q1 Letter]
Carlson Capital's Black Diamond Arbitrage Partners fund added 1.3% net fees in the first quarter of 2021, according to a copy of the firm's March 2021 investor update, which ValueWalk has been able to review. Q1 2021 hedge fund letters, conferences and more At the end of the quarter, merger arbitrage investments represented 89% of Read More
Oculus designed the Rift S in collaboration with Lenovo. The Rift S features a halo headband and a band along the top to hold it in place. The Quest's headband resembles that of the Rift CV1. Since it's a mid-range headset, it gets Velcro adjustments on the sides. There is also a strap at the top.
Both of them come with two touch controllers capable of recreating your hand gestures in VR with precision. Oculus has equipped both the Quest and Rift S with integrated positional audio, which allows you to hear sound from any direction in VR. If you want to block out external noise, both headsets feature a 3.5mm audio jack to let you connect headphones.
The Oculus Quest gets a better display than the Rift S. They both feature custom-designed Fresnel lenses. The Quest uses an OLED display with 2880 x 1600 resolution (1600 x 1440 for each eye). By comparison, the Rift S uses an LCD screen with 2560 x 1440 resolution (1280 x 1440 for each eye). But the Rift S has a better 80Hz refresh rate compared to 72Hz for the Quest.
The Rift S uses software to adjust the interpupillary distance (IPD), which might not be the best solution for many users. The Quest has a slider to let you manually adjust the IPD to find the perfect view.
Features and specifications
The Oculus Quest has a built-in Qualcomm Snapdragon 835 chipset, which means you don't have to tether it to a PC to play VR games. It runs on the Android platform. The Quest gives you the freedom to play anywhere. It comes in two different memory sizes of 64GB and 128GB.
It's worth pointing out that the Snapdragon 835 has been around for quite a while, and it's not as powerful as a gaming PC. You can play most games on the Quest, but you shouldn't expect the same performance as the Rift S, which is tethered to a gaming PC. It also means that the Quest users won't have access to the massive library of Oculus Rift titles.
Oculus has found a way to fix these issues, though. Mark Zuckerberg has revealed a new feature called Oculus Link. It will allow you to plug your Quest into a gaming PC via a USB-C cable to play most games in the Oculus Rift Store. Oculus Link is still in beta but when it lands, it will give Quest users the option to play games with or without connecting to a gaming PC.
The Oculus Rift S relies on a powerful gaming PC to run games. It has a five meters long tether to give you some freedom to move around. It relies on DisplayPort to tether to a PC, so some gaming computers might not be compatible. Your PC needs to have at least 8GB RAM with NVIDIA GTX 1050Ti or AMD Radeon RX 470 graphics card and Core i3 processor to support the Rift S. Mind you, these are the minimum specs.
Oculus has equipped both VR headsets with the new Oculus Insight tracking system. It tracks the environment around you and translates your movements into VR, giving you the exact positional data in real-time. It relies on the built-in sensors and cameras, meaning no external sensors are required.
The Quest is equipped with four sensors for tracking, one in each corner. In contrast, the Rift S gets five sensors, which enable more accurate tracking.
Both the Quest and Rift S offer six-degrees of freedom (6DOF) motion tracking. The 6DOF enables the headsets to follow both your orientation and your position. The 3DOF headsets such as the low-cost Oculus Go can only track orientation. The Quest and Rift S users can move around in a three-dimensional space and reach out to manipulate their surroundings.
Also, both headsets feature the improved Guardian system to determine the boundaries of your play area in the room. It uses the outward-facing cameras. It can recognize multiple play areas to let you set up boundaries in different parts of your house.
Conclusion
The Oculus Rift S lets you play the highest-quality games. And it has a much bigger library of VR games than the Quest. If you are content using your VR headset around your PC, the Rift S is for you. But if you want to play VR games anywhere, the Quest is the headset for you. Thanks to Oculus Link, the Quest will gain the ability to connect to PCs, just like the Rift S, and let you play Rift games. But the Oculus Link is not here yet.