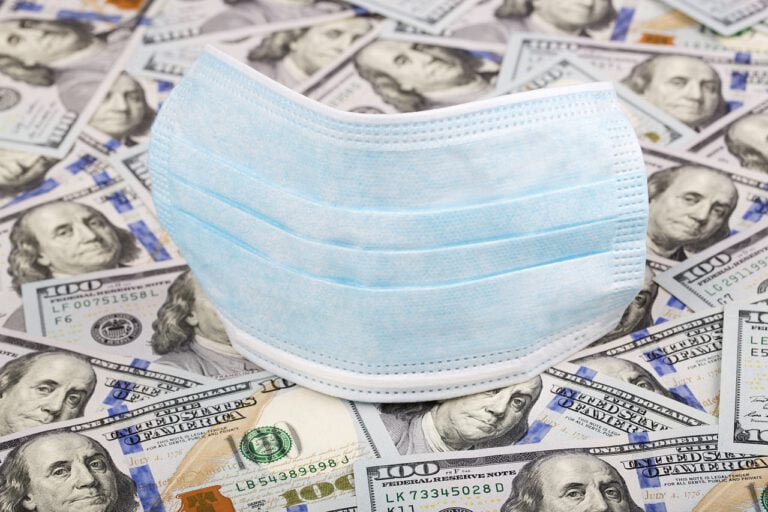 If Congress somehow manages to reach a deal on a stimulus package before the year's end, it is very likely that it won't include stimulus checks. Even if there are no coronavirus stimulus checks, you may still get money from the package in three ways.
Even though many, including President Donald Trump, President-elect Joe Biden and more, have supported calls for more stimulus checks, they are unlikely to be part of the next package. This is bad news for millions of Americans who have been waiting for months for stimulus checks.
However, this doesn't mean that you won't get any money. In fact, there are three ways in which you could still get money if Congress approves the next package.
Gates Capital Management Reduces Risk After Rare Down Year [Exclusive]
Gates Capital Management's ECF Value Funds have a fantastic track record. The funds (full-name Excess Cash Flow Value Funds), which invest in an event-driven equity and credit strategy, have produced a 12.6% annualised return over the past 26 years. The funds added 7.7% overall in the second half of 2022, outperforming the 3.4% return for Read More
The first way is in the form of federal unemployment benefits. Almost every proposal put forward so far included unemployment insurance. Even the latest $748 billion bipartisan stimulus package proposal includes a provision for unemployment benefits. In fact, the package not only includes unemployment benefits but also offers more assistance for unemployed people.
For instance, the package offers Pandemic Unemployment Assistance (PUA) for the self-employed and independent contractors. It also includes Pandemic Emergency Unemployment Compensation (PEUC) for those whose state unemployment insurance benefits have ended.
Rent and student loan relief
Another way you could get money is in the form of rent relief. There was rent relief in the first package, and the next package is very likely to offer it as well. Americans could get rent relief in a couple of ways, including through eviction moratoriums and rental assistance.
It is also possible that lawmakers will pass a separate bill cancelling rent and mortgage payments until the coronavirus pandemic end. Rep. Ilhan Omar has been a proponent of this. In April, Omar even suggested the Rent and Mortgage Cancellation Act.
Some Americans may also get money in the form of student loan relief. If Congress approves a new package, it could extend relief for student loans through April. This could benefit about 40 million student loan borrowers, who could expect the benefits in three ways.
The first is by pausing federal student loan payments, while the second is pausing new interest accruals on the federal student loan balance, and the third is halting debt collection against defaulted students.
Trump extended student loan relief through January 31, 2021. If Congress approves the next package, then the date could be further extended by three months.
Meanwhile, lawmakers continue to negotiate the next stimulus package. On Tuesday, House Speaker Nancy Pelosi invited House Minority Leader Kevin McCarthy, Senate Minority Leader Chuck Schumer and Senate Majority Leader Mitch McConnell for discussions.
McConnell sounded optimistic after the discussions, telling reporters that "we're gonna be able to complete an understanding sometime soon."