'If you want to know the future, look at the past' – so said Albert Einstein, and it's a sentiment that's been echoed by similarly esteemed voices across the ages.
Q1 hedge fund letters, conference, scoops etc, Also read Lear Capital: Financial Products You Should Avoid?
When you're investing in property and development you need to have as firm an idea about the future as possible. Evidence from the past can tell you a lot about the way people and cities think and behave.
Those ideas that were forgotten or doomed to failure, and those that stand out as literal landmarks in the collective imagination, may not be repeatable – but they are lessons from which we can learn.
But we can also learn by testing the future. Using our imagination to create scenarios about how things might work, and how the past and the future will meet. To create cities that are compatible with themselves takes not just research, but imagination and play.
And so, the good people at Budget Direct present this new series of illustrations that may just blow your mind. Each one imagines a major global city from its past through to the futures imagined by architects and big thinkers. Which one earns your investment dollar?
The Past, Present And Future Of 7 Cities
New York City
New York City is the home of big finance and big buildings. The city's had its share of problems over the years, from crime rates to terrorist atrocities. But even a casual observation of NYC's ecosystem reveals a culture of hard work, big ideas, and realized potential.
It's no wonder that the people thinking about the city's future are thinking big. In the short term, the U-shaped Big Bend is an idea for a minimum-footprint, maximum-capacity skyscraper that may just happen. In the long term, others have proposed that Times Square be rebuilt as a 5,000-foot multi-level city-within-a-city. It's improbable, but it points to many of the issues that tomorrow's architects are dealing with.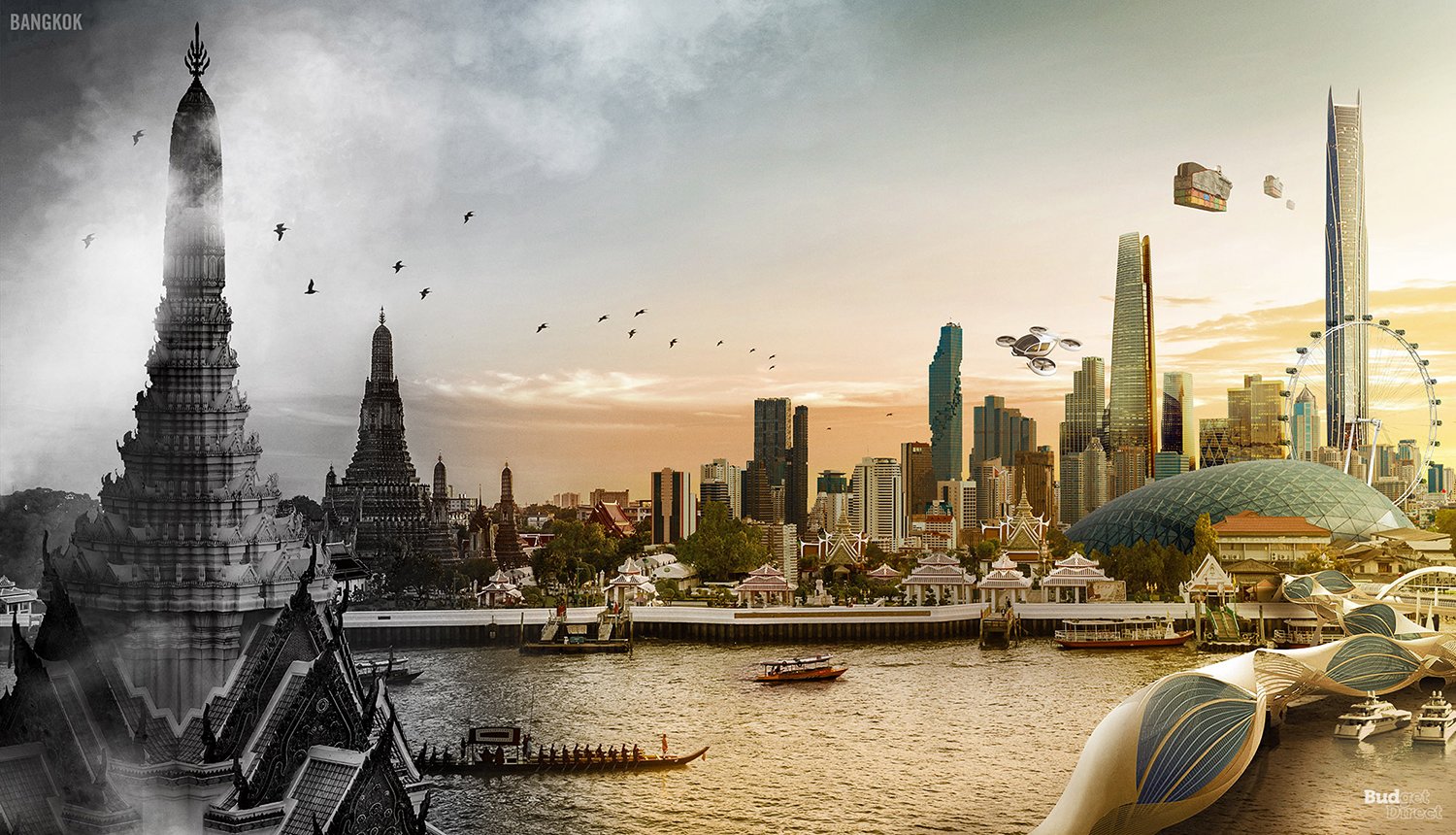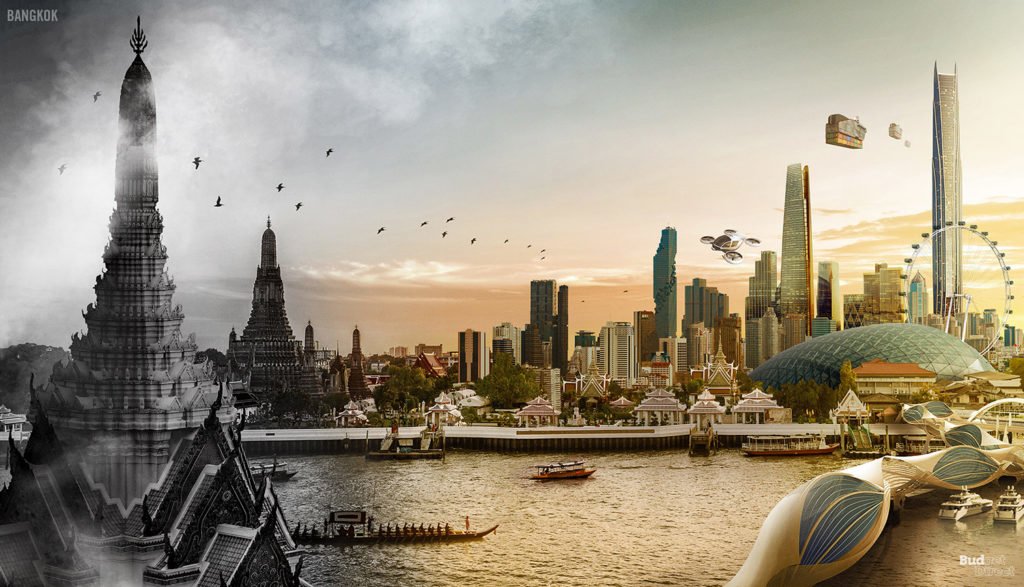 Bangkok
Anyone who could tell you the future of China's development accurately would be a more than valuable entity. The 'sleeping giant', China is the most populous country in the world and is fast making tracks in the mainstream economy from which it has been alienated for so long. The nation's future very much depends on the wisdom of the strategies devised at this pivotal moment.
You can see the shift in attitude manifest in the changing architecture. The broad, low complexes of yesteryear are becoming overshadowed by a skyline of mammoth business and residential buildings to rival that of New York.
Global warming is just one factor the Chinese will need to take into account. A seawall and floating residences have been proposed to save sinking Bangkok's 16 million residents, but the details are far from ironed out.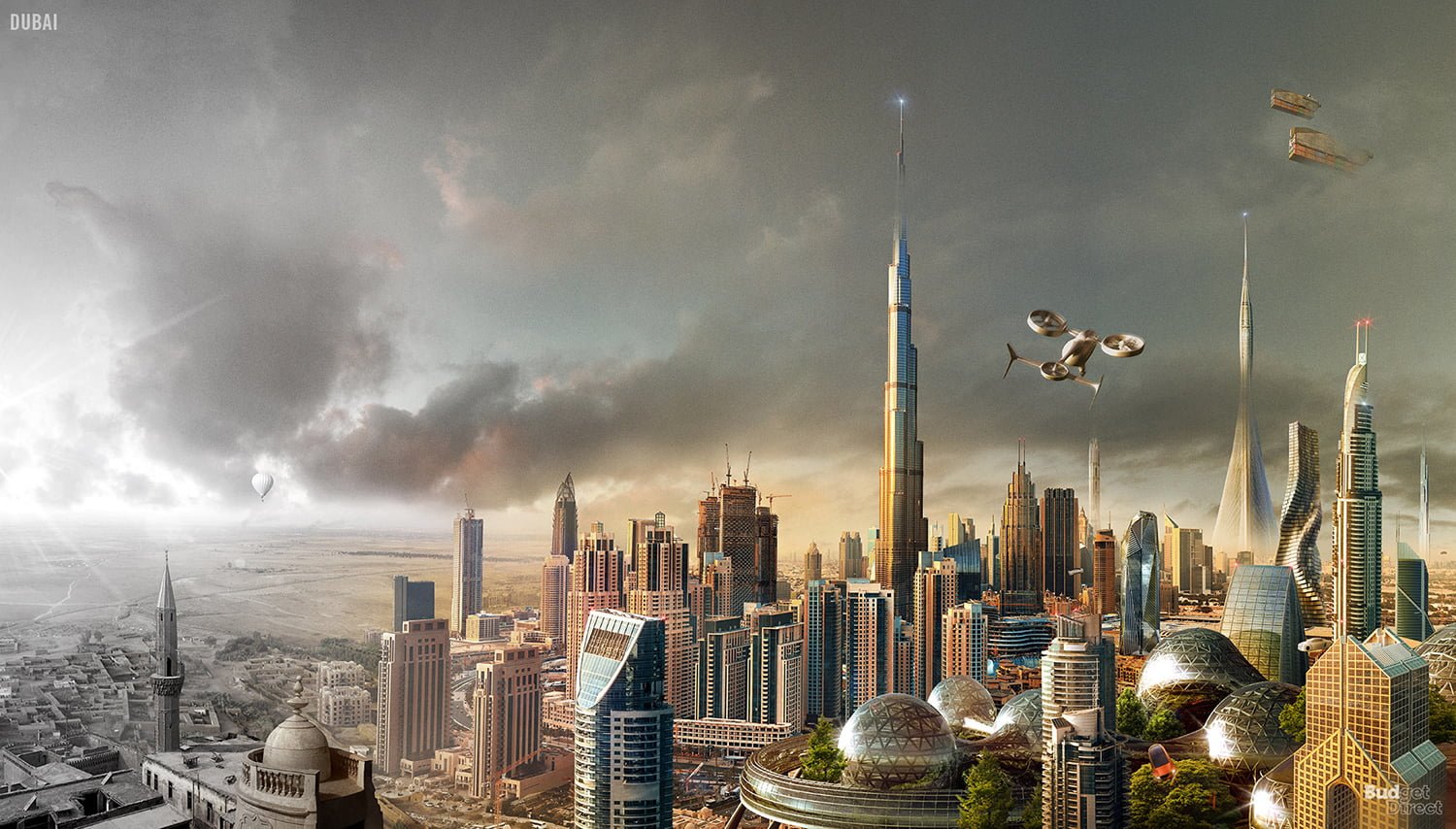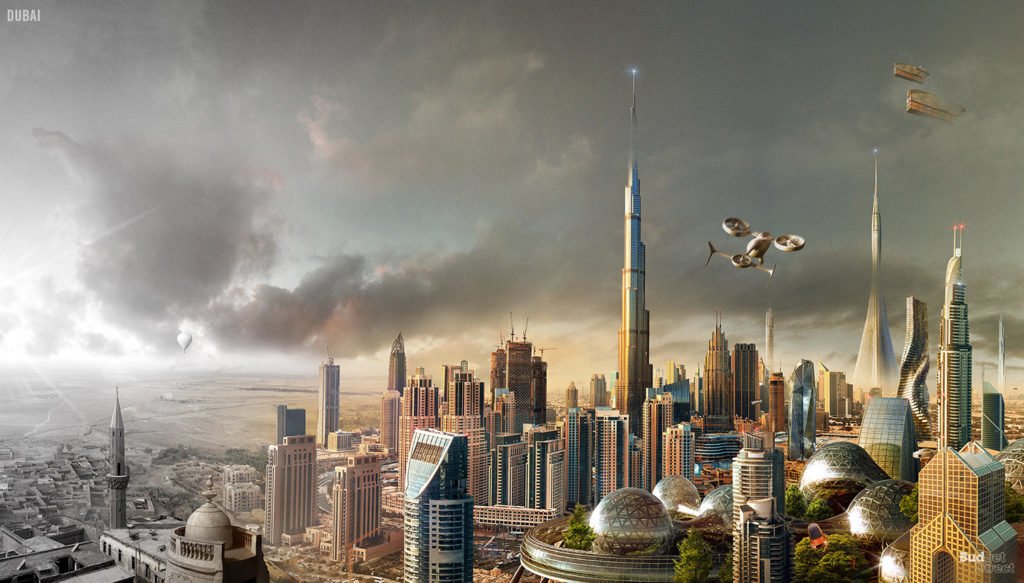 Dubai
Those who make money move to New York. Those who've already made it cluster in Dubai. But too many big ideas without touching base with reality may not be the best way to create solid foundations for the future.
A proposal for an 80-story building in which each floor rotates independently from the others may sound fun, but it made number four on Cracked's 5 Amazing Buildings of the Future (And How They'll Kill You) list.
Whether the Lazy Susan experience will suit the swinging lifestyles of the $3m apartment club is yet to be seen. By the way, Dubai's proposed Hydropolis Underwater Hotel and Resort came in at number five.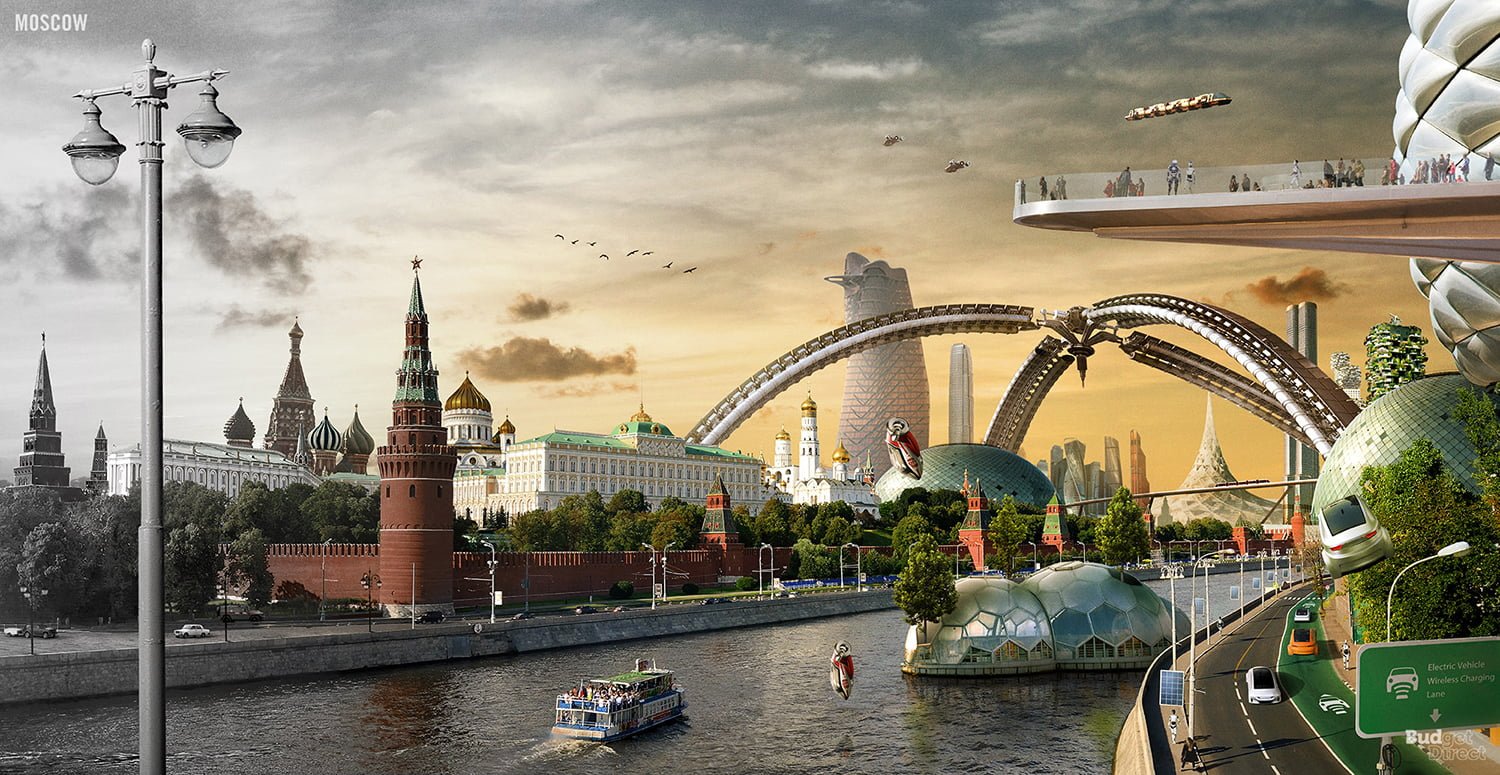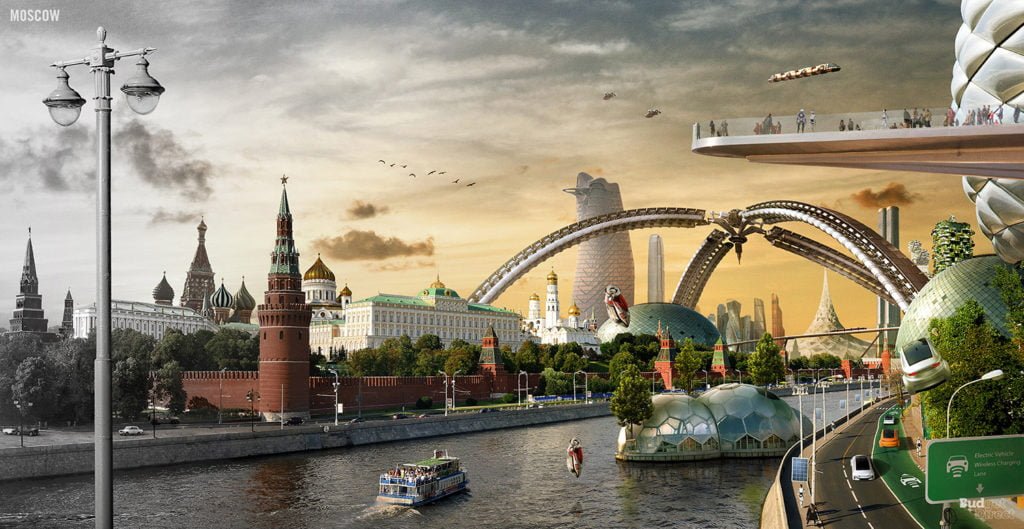 Moscow
Russia's economic future is as mysterious as its past is turbulent. But one thing that Muscovite's can always be counted on for is art. Theatres and galleries form the spiritual core of Norman Foster's proposed Crystal Island structure, which – if investment picks up – will be the biggest building in the world.
It's a showy statement of intent, and like many of the proposed buildings in this article it borders the thin line between utopia and dystopia. Thousands of hotel rooms and apartments will make the Island a city in itself, with a vibrant economy if things go well, and an enormous and impersonal glass ghetto for zombies to wander if the project proves to outreach itself.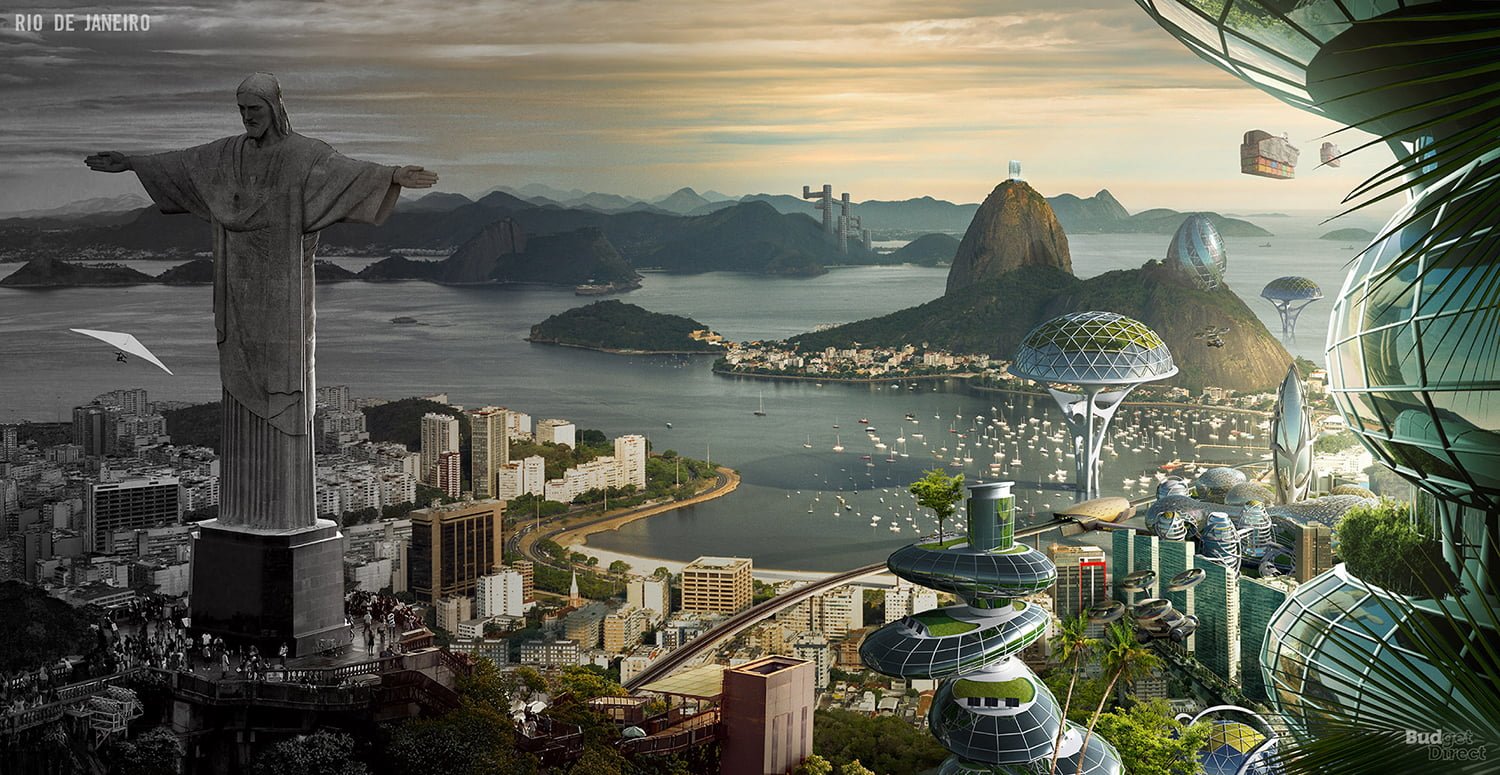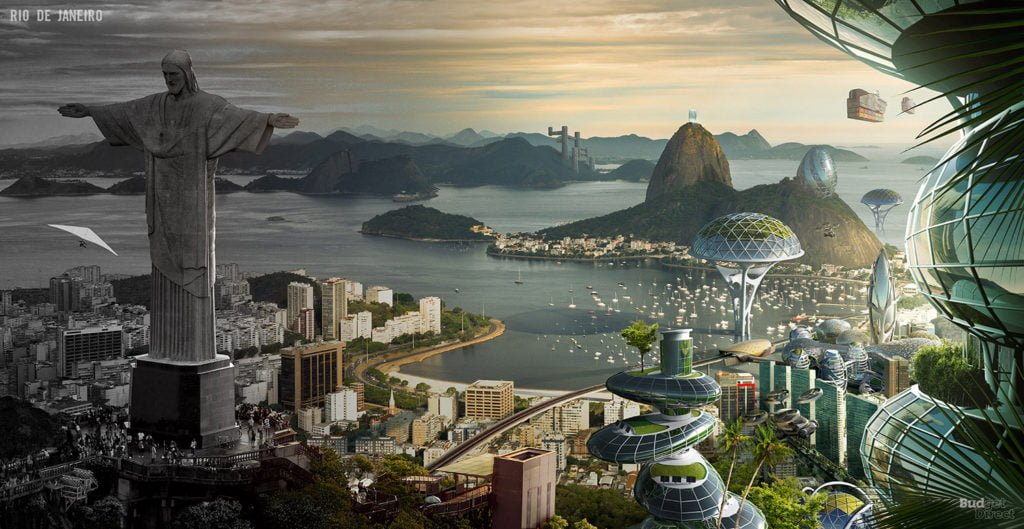 Rio de Janeiro
Another BRIC nation with trouble at the top, Brazil is perpetually waiting for its moment to soar. No place is more symptomatic of this contradiction than Rio itself, where extreme poverty continues to brush up against startling wealth and luxury.
A potential solution awaits in the water. By investing in marine farming and clearing the oceans to build artificial islands made of discarded plastic, Rio hopes to clean up its past while creating a sustainable future.
The Olympics was a welcome injection of publicity and investment, and the world is watching to see if that money filters down to those living in the city's infamous favelas.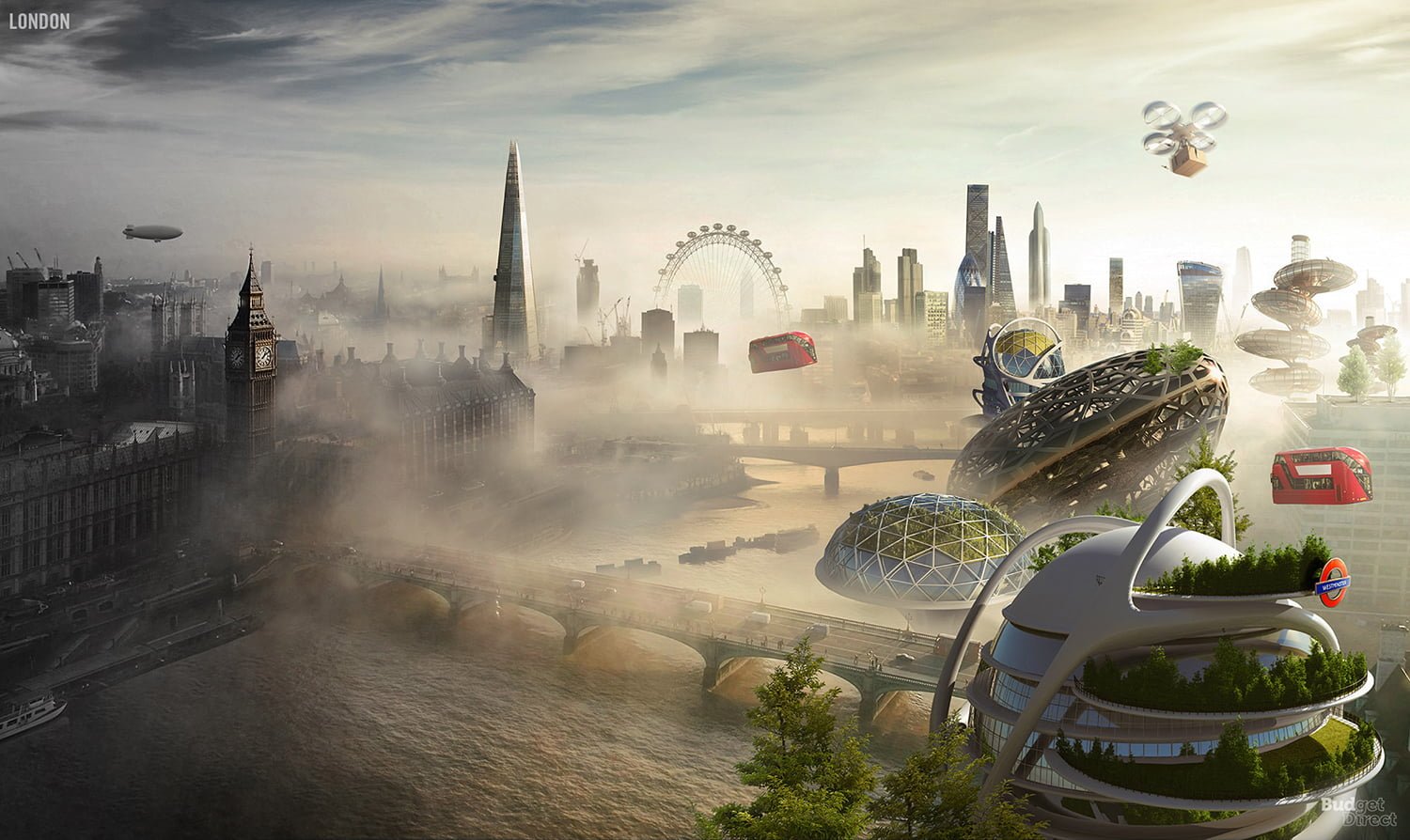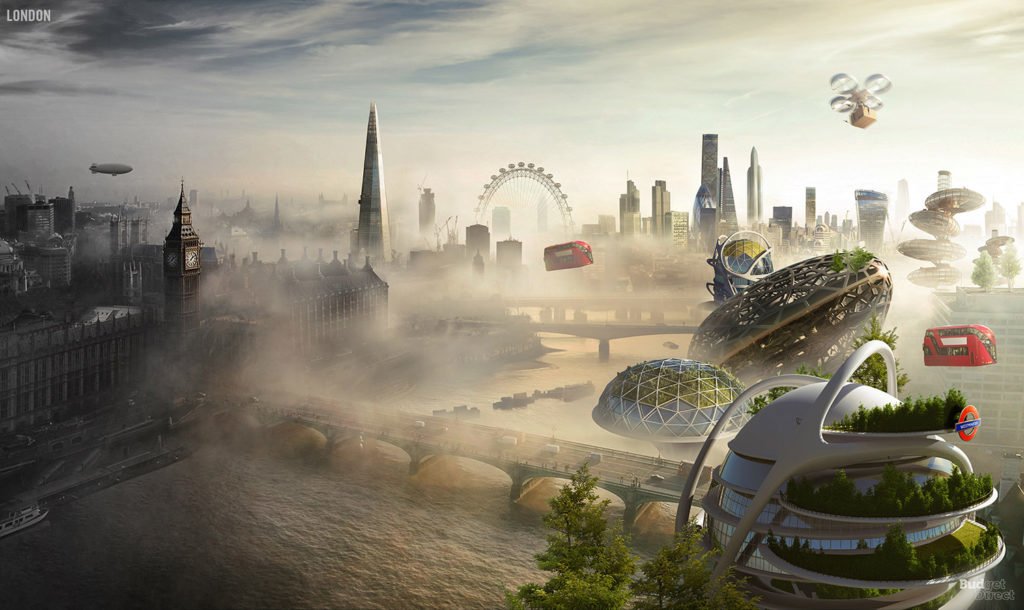 London
The UK may have shot itself in the foot as far as international investment and co-operation goes, but London – a city that overwhelmingly voted against Brexit – continues to build.
If the capital doesn't go down with the whole country, it is likely to perpetuate the current trend of bold, sky-scraping designs at the expense of traditional working class city living and street culture. It's nice if you can afford it!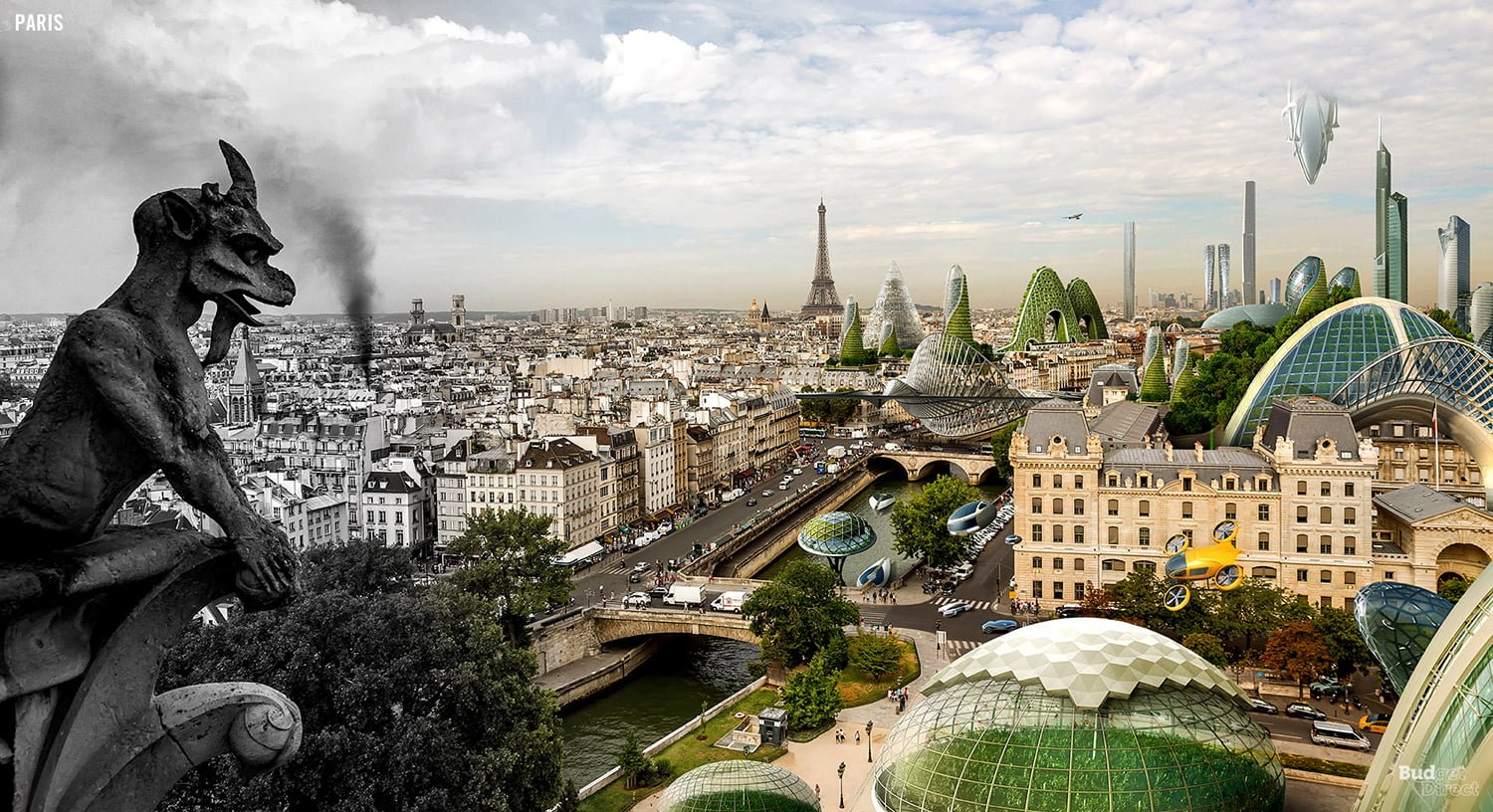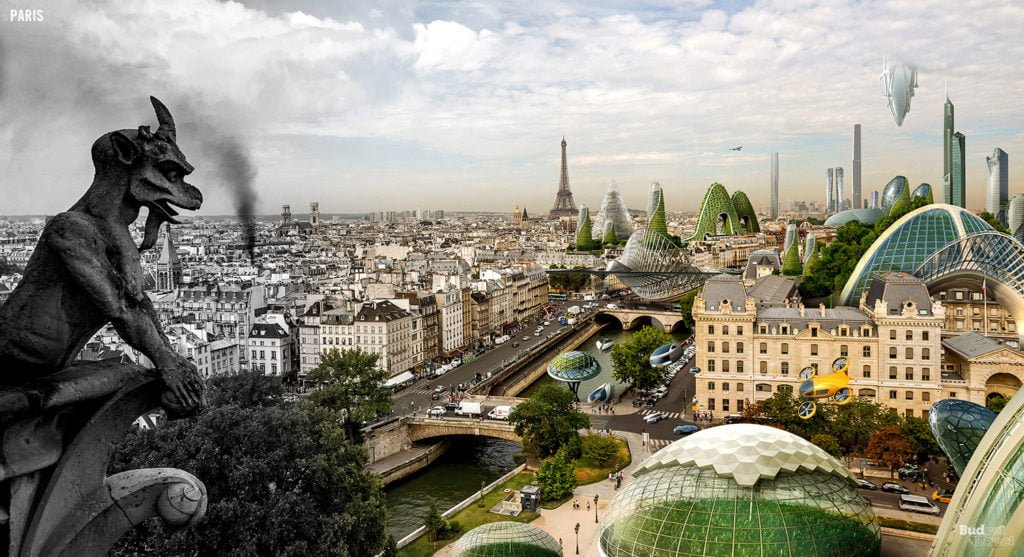 Paris
This thinker's picture of future Paris is one that embraces technology and nature in equal measures. Paris has never gone out of fashion, but retaining that unique sense of the city while innovating for the future is a real challenge.
A sustainable, carefully-cultivated garden city may not be as headline-grabbing as Dubai's inhabitable Transformers, but suggests the grace and inspiration that has proved Paris's success over the centuries.