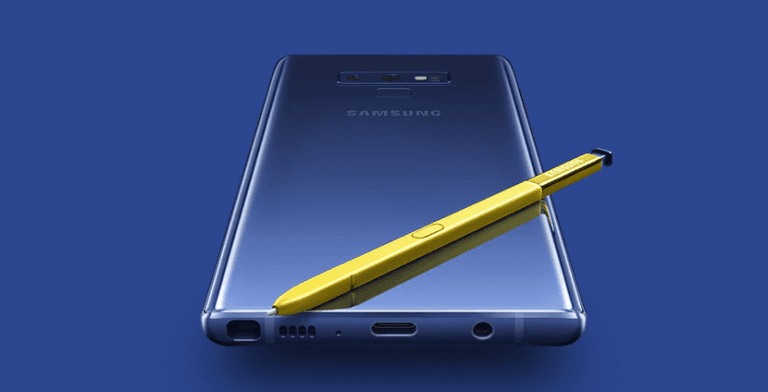 The Samsung Galaxy Note 9 is one of the best handsets around currently, and the new S Pen can be partially credited for this. Samsung's S Pen comes with many new and useful capabilities, making it popular among users. However, like all devices, the new S Pen is not without issues.
New S Pen not working properly
So far we have heard reports about how fragile the Samsung S Pen is. Some users are also reporting other issues with the S Pen, like that it's not working properly, not responding, or not charging.
"The pen has connected a couple of times but only after a long wait and multiple attempts at pairing as well as the pen randomly disconnecting a short time later… There is also a 'dead zone' in the screen while using the s pen," one user complained on Samsung's forums. Its [sic] situated towards the right edge approximately near where the tip of the pen would be if you were to lie [sic] it on the screen point up."
Gates Capital Management Reduces Risk After Rare Down Year [Exclusive]
Gates Capital Management's ECF Value Funds have a fantastic track record. The funds (full-name Excess Cash Flow Value Funds), which invest in an event-driven equity and credit strategy, have produced a 12.6% annualised return over the past 26 years. The funds added 7.7% overall in the second half of 2022, outperforming the 3.4% return for Read More
This does not appear to be a new issue. Similar complaints have been made with past Note devices as well. Earlier, the issue was found to be related to the use of a magnetic case or cover attached to the device. This time the same issue might be affecting the performance of the new S Pen. Several Note 9 users have confirmed that the issue was related to their use of a protective case.
"I was having issues with my S-Pen… I discovered it was my wallet-case (which had small magnets to close) causing the interference," another user wrote on the Samsung forums. "Phone works fine without the case."
A known issue
Samsung seems to be aware of the issue, so it has warned users about it via a blog post on its support page titled "What should be done if S Pen do not recognize input and do not respond?"
In the article, Samsung discusses two scenarios when the S Pen might not work as intended. According to the Korean company, the S Pen might not work properly due to cases or covers with magnetic material or when it's held at sharp angles on certain areas of the screen.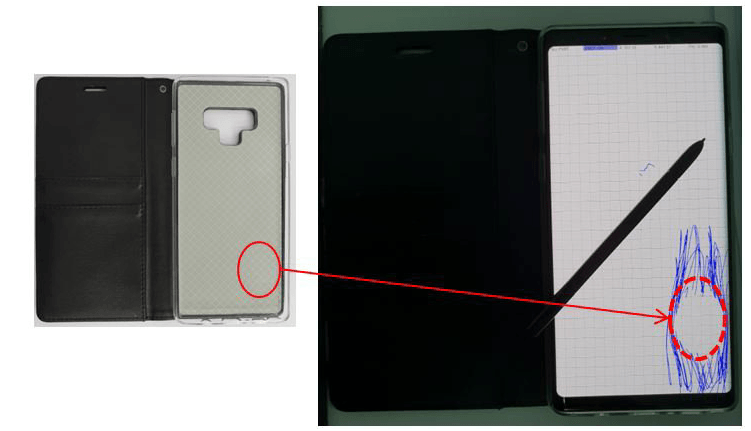 Samsung came up with a similar support page for the Note 8 as well. Such issues with the Samsung S Pen date back at least to the Note 4. It is a surprise Samsung hasn't yet fixed it despite it being a long-running issue. It's possible the Korean company doesn't yet have a fix for it. Nevertheless, if you are facing similar issues with the Samsung S Pen, you now know what you need to do.
Handle the new S Pen with care
Apart from these known issues, some Note 9 users are also frustrated with the extremely fragile nature of the S Pen. Many users have taken to Samsung's official forums and other social platforms to complain that their S Pen broke just days after purchasing the new phone.
"The top of my S Pen has just broken off inside my note 9 when trying to take it out?! Can I get it replaced in a store somewhere??" one user tweeted.
Another user complained that their Samsung S Pen broke while he was taking notes in his calculus class. Most affected users made it clear that they didn't apply too much pressure or drop the stylus on a hard surface. One user even claimed the S Pen broke after it fell onto a carpeted floor.
Samsung has provided replacement units to some users, so if you also have a broken S Pen, you can try your luck. Otherwise Samsung is selling the S Pen in Ocean Blue and Lavender Purple colors separately. Anyone can buy it directly from Samsung's website for $30. Many third-party options are also available, but they don't offer the same features as the new S Pen.
Over the years, the S Pen has become an important accessory. People use it to preview email content, send Live Messages, navigation, taking notes and more. Thanks to Bluetooth support, the new S Pen is capable of working as a remote control as well. It can be used to take pictures, change slides during a presentation, launch an app, switch lenses and control music playback. The new S Pen can connect with the phone from up to 30 feet away.