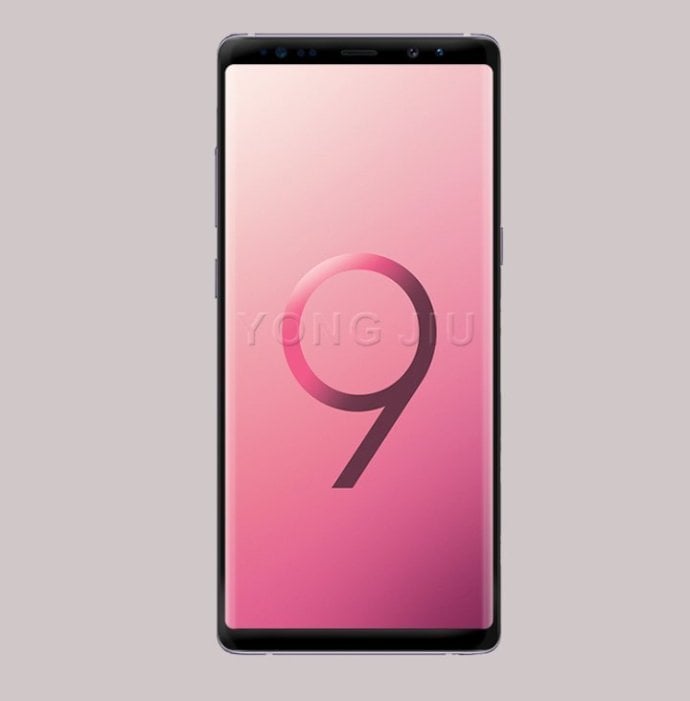 It's only a couple of more weeks before the Samsung Galaxy Note 9 is expected to debut, and we are looking forward to an innovative device. Previous rumors suggested that Samsung wants to keep the device's bezels minimal without implementing the camera notch, a trend initially started with Apple's iPhone X. Based on this new Galaxy Note 9 leak, Samsung appears to be quite successful.
Ice Universe is one of the most accurate leakers of Samsung devices, having made successful predictions for the Samsung Galaxy S9, Galaxy Note 8 and many other devices. He's popular for sharing leaks on Twitter and Weibo. The leaker's caption on two images showing this new Galaxy Note 9 leak is about screen protectors. Nevertheless, what caught everyone's attention was that it looks like Samsung hasn't given in to the popular trend of camera notches. The new images suggest the company has instead maintained the creative, elegant design it started last year with the Galaxy S8 featuring the Infinity display.
According to SlashGear, Samsung's persistence in maintaining its elegant look could be justified by its large investments in keeping the curved-edge design that has been popular on its phones for several years. Additionally, no other phone makers attempted to keep their phone displays large without implementing a camera notch. Further, Samsung might not want to be called out for "copying Apple's design again"– or being sued for doing so.
The screen protector on the phone in the new images is white, and it gives a shade to the barely visible bezels on the phone, although it could be an odd purchase. The image also shows the phone's sensors and also holes located at the top of the Galaxy Note 9. Other than that, we don't notice any significant differences from the Galaxy S9, which came out a few months ago. It is expected to be packed with the same features as those found in its sibling, including AR emojis.
Re-chargeable S-pen
Another new Galaxy Note 9 leak also comes from Ice Universe, and it concerns the popular S-pen that accompanies it.
In a tweet, Ice Universe announced that the S-Pen experience will be improved, so the Note 9 won't be just another copy of the Galaxy S9.
Galaxy Note9 SPen charging is an incredible thing and you will be surprised.?

— Ice universe (@UniverseIce) July 15, 2018
There are still couple of more weeks left until the Samsung Galaxy Note 9 is expected to be officially unveiled; until then, we will keep you updated with all the new rumors.