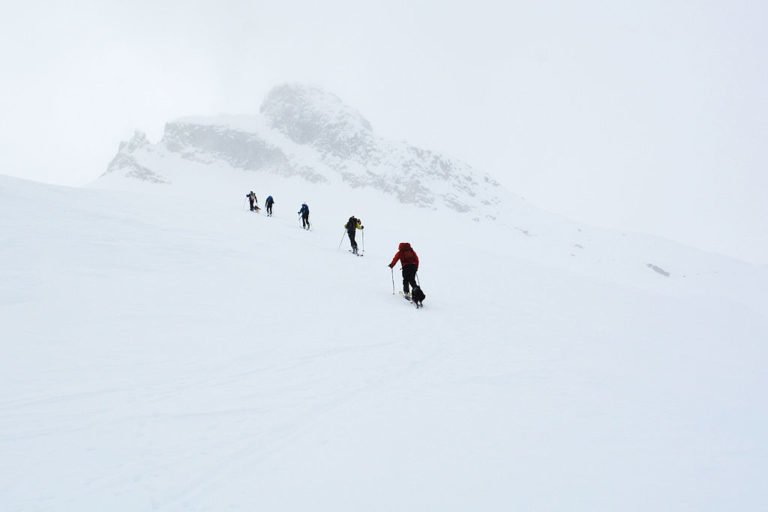 NASA is after the talents of backcountry skiers in an effort to measure snow depth in remote regions of the Pacific Northwest and Alaska.
Recruiting Backcountry Skiers
With the lack of funding available for scientific research, more and more research teams and organization are turning to the help of citizens scientists. In recent news, we saw a new discovery about the dimming of Tabby's Star – funded almost entirely by crowdfunding. It seems as if NASA is following suit, calling on capable backcountry skiers in order to accurately measure a wide area of snow and ascertain exactly how deep it is.
Recruiting backcountry skiers for snow measuring is for more than academic interests, and has practical benefits that may help us understand the effects that melting snow may have on the region's rivers and reservoirs. As snow melts, it obviously turns to water, and that water has to go somewhere. Rising water levels are a mixed bag. On the one hand, a large portion of the area's drinking water comes from melting snow. Conversely, levels that rise too quickly can cause problems for the infrastructure. NASA is relying on a team of citizen scientists and backcountry skiers in order to retrieve the data they need in an economically feasible way.
Fund Manager Profile: Kris Sidial Of Tail Risk Fund Ambrus Group
A decade ago, no one talked about tail risk hedge funds, which were a minuscule niche of the market. However, today many large investors, including pension funds and other institutions, have mandates that require the inclusion of tail risk protection. In a recent interview with ValueWalk, Kris Sidial of tail risk fund Ambrus Group, a Read More
In a statement to the Washington Post, David Hill, an Oregon State University professor of civil engineering, who is working in collaboration with Alaska and University Washington researchers, explained the efficacy of the recruitment of backcountry skiers.
"Our initial model runs show that citizen science measurements are doing an amazing job of improving our simulations."
Measuring Snow Depth
Backcountry skiers have filled a noticeable gap in the equipment available to adequately measure snow depth.
The citizen scientist program, dubbed Community Snow Observations, arms backcountry skiers with an avalanche probe – a 5 or 6 meter stick that folds out like a tent pole. Typically, these avalanche probes are used to search for buried people after an avalanche, but the measured markings allow them to be applied effectively in this snow depth survey.
While this implementation may seem decidedly low-tech, the fact remains that the solutions maintained by the United States Agriculture Department are extremely expensive. These snow telemetry stations are very effective in their measurement, but "they're expensive to install, [and] they're expensive to maintain, so there just aren't that many," said Hill.
Backcountry skiers are instructed to find undisturbed snow, push the avalanche probe into the ground, obtain a depth reading in centimeters, and then enter the data into a smartphone app. For greater accuracy, multiple readings are taken with the measurements averaged for a final result.
Overall, the implementation and collaboration with backcountry skiers has been a resounding success, and these citizen scientists have covered far more ground than NASA scientists could have ever hoped to measure on their own. This study is yet another example about how the general public can help out and contribute to the growth of scientific knowledge.