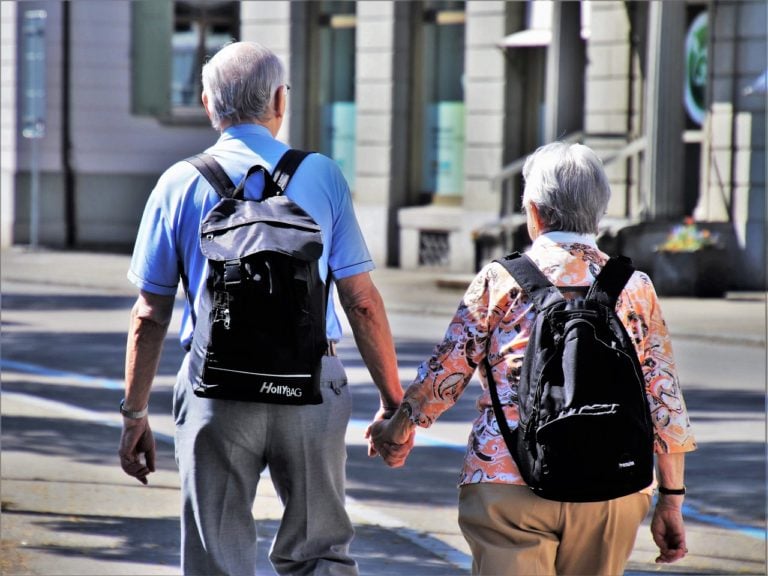 Chris Orestis offers last-minute money tips for those nearing their retirement

Q3 2020 hedge fund letters, conferences and more
As the New Year beckons, older Americans may want to take an extra moment to reflect on money matters and make certain they are well-positioned for any unexpected jolts 2021 could send their way.
[Exclusive] ExodusPoint Is In The Green YTD Led By Rates And EM/ Macro Strategies
The ExodusPoint Partners International Fund returned 0.36% for May, bringing its year-to-date return to 3.31% in a year that's been particularly challenging for most hedge funds, pushing many into the red. Macroeconomic factors continued to weigh on the market, resulting in significant intra-month volatility for May, although risk assets generally ended the month flat. Macro Read More
That could be more important than ever after all the uncertainties and setbacks of 2020, says Chris Orestis, the president of LifeCare Xchange who is known as the "Retirement Genius".
"Despite another round of coronavirus relief stimulus checks coming to qualified Americans soon, many baby boomers and seniors have seen their retirement savings dwindle to less than a month's income with many having little to no retirement strategy at all," he says. "Meanwhile, the rising costs of healthcare and long-term care can put a stress on financial stability for an entire family."
Money Tips For Seniors
Orestis offers a few money tips for those in or near their retirement years:
Make sure you're getting the most out of Social Security
There is growing concern that Social Security will be unable to fund the retirement needs of seniors and baby boomers beyond 2034 without government intervention into alternative models of funding. "In the meantime," he says, "it's important to understand the rules of Social Security so you can maximize your benefits and minimize tax liabilities", he says. Decisions such as what age you will start collecting to lock in the highest monthly benefit for life can get complicated, he says, so doing your homework and even seeking professional advice might be in order.
Investigate how to pay for long-term care
One unfortunate reality of aging is that many older Americans at some point need expensive long-term care. Long-term care insurance can help, but you need to find out if it's the right or an available option for you. But Orestis asks, "Can you pay for the premiums without stretching your monthly budget too thin?" Generally, he says, you will need to pay premiums for many years before ever using the insurance. The best time to buy long-term-care insurance is when you're in your early- to mid-50s and in good health. About 25 percent of people in their 60s are turned down for the insurance.
Explore the pros and cons of a reverse mortgage or a life settlement
Struggling seniors who want to avoid drawing too much out of their retirement accounts and risk running out of money could consider a reverse mortgage or a life settlement. A reverse mortgage is a mortgage loan or line of credit, usually secured by a residential property, that enables the borrower to access the unencumbered value of the property. The loans are designed for older homeowners and do not require monthly payments for as long as the homeowner is living in the home.
A life settlement is the sale of an existing life insurance policy by the owner to an investor for a percentage of the death benefit paid out as a tax advantaged lump-sum of cash. Life settlements are the only financial option for seniors that will pay them more money the older or sicker they get.  "Life insurance policies are one of the most stable and valuable assets people own," "but millions of seniors every year will abandon a policy without realizing the value they could receive through a settlement", he says. Reverse mortgages and life settlements are well regulated and mainstream transactions that people have become more aware of over the last three decades, at least in part from seeing TV commercials about both on a daily basis.
Take advantage of senior discounts and membership organizations
Many businesses give older Americans a break on prices for everything from a haircut to a fast-food meal to a seat on an airplane. Joining groups such as AARP or AAA are also a great resource for services and member-only discounts. "Unfortunately, many people don't take advantage of these opportunities and discounts as often as they should," he says. "In many cases that could be because it just doesn't occur to them, or it may be because they have a hard time thinking of themselves as seniors."
"Aging is an inevitability for all of us, and there is no need to fear what could be some of the best and rewarding years of your life," he says. "The key to arriving financially and physically fit is in the investments you make in yourself today. Regardless of how old you are, it's never too late to make a positive step forward into those senior years."
---
About Chris Orestis
Chris Orestis, is President of LifeCare Xchange and a nationally recognized healthcare expert and senior advocate. He has 25 years experience in the insurance and long-term care industries, and is credited with pioneering the Long-Term Care Life Settlement over a decade ago. Known as a political insider, Orestis is a former Washington, D.C., lobbyist who has worked in both the White House and for the Senate Majority Leader on Capitol Hill. Orestis is author of the books Help on the Way and A Survival Guide to Aging, and has been speaking for over a decade across the country about senior finance and the secrets to aging with physical and financial health. He is a frequent columnist for Broker World, ThinkAdvisor, IRIS, and NewsMax Finance, has been a featured guest on over 50 radio programs, and has appeared in The New York Times, The Wall Street Journal, CNBC, NBC News, Fox News, USA Today, Kiplinger's, Investor's Business Daily, PBS, and numerous other media outlets.
Updated on