Whitney Tilson's email to investors discussing buyer beware of consumer staples sellers; Stamps.com Inc. (NASDAQ:STMP) and The Kraft Heinz Company (NASDAQ:KHC) blowups; Will Buffett buy KHC?; Is the #3G model flawed?; Asia Wealth Summit; Theranos.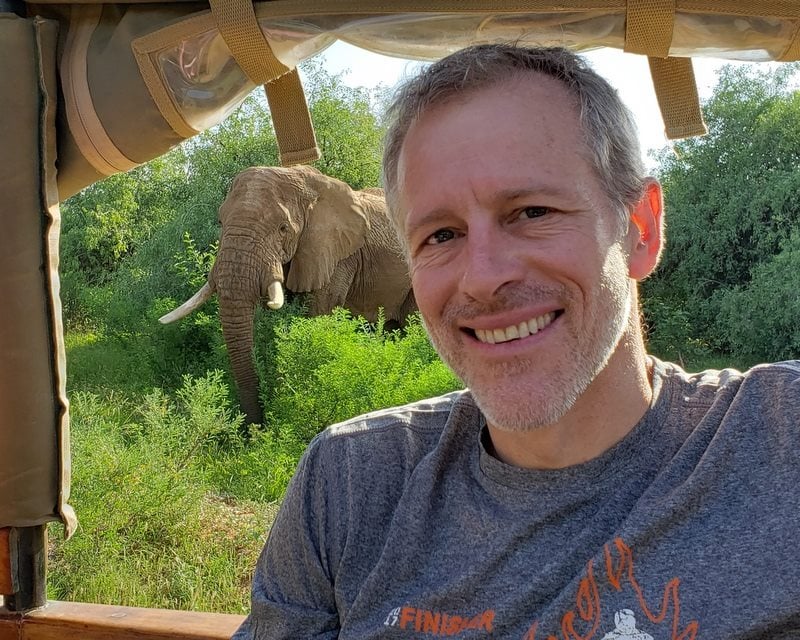 I'm sending out today's email early because there's so much juicy/timely stuff…
Q4 hedge fund letters, conference, scoops etc
1) Many of my short seller friends are having a good day, with Stamps.com (STMP) (nearly 20% of the float is short) down 57%: Stamps.com Erases Over 50% of Market Value as Key USPS Deal Ends. Excerpt:
Stamps.com Inc. investors had a rude awakening as the company said it would end its exclusive partnership with the U.S. Postal Service, and highlighted increasing threat from Amazon.com Inc's aggressive moves into shipping services.
Shares of Stamps dropped more than 50 percent in early trading on Friday before U.S. markets opened. If the move holds, it would erase almost $2 billion in market value and the stock would be back to levels last touched in November 2016.
You don't often see an analyst cut a price target by 70%:
Roth Capital Partners analyst Darren Aftahi…downgraded the stock to sell from buy and slashed his price target to $78 from $260, saying that Stamps "has shifted from a growth company and stock to one that is growth challenged."
I was short this years ago based on the thesis that played out – and got killed being way too early. Yet another great case study on the perils of short selling: you can be exactly right on the fundamentals, but if you get the timing wrong, you can get crushed…
2) It's one thing for a stock like STMP to blow up, but you don't often see a blue-chip like Kraft Heinz (KHC) crash like this (down 28%)…
In less than two years, KHC has underperformed the S&P 500 by more than 100 percentage points, as you can see in this chart covering the period since Kraft and Heinz merged in 2015:
I can think of two people who really nailed this KHC one:
- Enrique Abeyta, who, during his presentation on ABInBev (which is down 20% vs. +5% for the S&P 500 since then), also warned investors about KHC (now down 37%) at our first shorting conference on May 3 last year. He also warned investors about Disney (DIS), which is up 15% since then.
You can watch the 15-minute video of his brilliant presentation here (he mentions KHC and DIS starting at 13:56) and I've posted his slides here.
I checked in with him this morning and he continues to believe that all three companies are still melting ice cubes and thus remain attractive shorts. Re. Disney, he recommended this report by BTIG's Richard Greenfield: Now Playing in Hollywood: Groundhog Day - Tech Platforms Disrupting the Movie Business (requires free registration).
- Doug Kass, who has been warning investors about the dangers of consumer packaged goods companies since this article on September 1, 2017, Buyer Beware of Consumer Staples Sellers Amid the Emerging Retail Monopsony (unfortunately, it's only available to Real Money Pro subscribers), in which he concluded:
I would now avoid all of the publicly traded packaged-goods companies as the brand manufacturer is now disadvantaged (in its bargaining power) relative to the emergence of enormous and powerful retailers and because of the innovations at Amazon. (Reflecting diminished product pricing power, I would consider selling Kraft Heinz and P&G if I was long - as their "muscle" in the current epic retail battle has been lessened.)
The influences discussed in this morning's opening missive and the Buffett interview will no longer cushion consumer packaged goods as models of safety or produce an assured and steady stream of profits and cash flows.
Stated simply, the consumer packaged-goods moats have been permanently damaged.
3) I think Doug's speculation this morning that Buffett might just take KHC private is very interesting. While this article is also only available to Real Money Pro subscribers, he's given me permission to share:
Feb 22, 2019 | 09:16 AM EST DOUG KASS
Will Berkshire Hathaway Buy More or All of Kraft Heinz KHC?
*It's a non trivial possibility!
Overnight I reflected upon the abysmal news at Kraft Heinz (KHC) :
SEC accounting probe
EPS miss (based principally on rising costs as top line growth was, more or less, in line)
Lower profit guidance (see above, coupled with increased spending to support in place brands)
$15 billion write off of goodwill
A reduction in the cash dividend down to $1.60 per year (with the "savings" dedicated to reducing leverage)
...........
The above adverse events have historically been a call to investment arms by Warren Buffett.
..........................
Given the fundamental company uncertainty, a call play might make sense and I plan to ask Tim "Not Judy or Phil" Collins for some options ideas.
Note: CNBC's Becky Quick will be interviewing Warren Buffett on Squawk Box on Monday (following the publication of his letter to Berkshire Hathaway shareholders on Saturday) - and will certainly ask about his Kraft investment. Stay tuned.
Position: Long GS (large), BAC (large), PG (small)
I think doing this KHC deal would be a no-brainer for Buffett. With KHC's $43 billion market cap today, assuming he'd have to pay a 20% premium to get it, that would be $52 billion, of which he already owns 27% and 3G owns 23% (and would presumably keep its stake), meaning a net of $26 billion (plus he'd be assuming $30 billion of net debt).
Berkshire could easily afford this, as he's drowning in cash, having not done a major deal in three years, as this article in today's WSJ highlights: Warren Buffett Can't Find Anything Big to Buy. Excerpt:
Warren Buffett is always on the hunt for "elephants," as he calls large acquisitions. But three years have passed since he bagged a new one.
One reason: The Omaha, Neb., billionaire faces unprecedented competition from private equity and other funds looking to make fast acquisitions, often at higher prices than Mr. Buffett is willing to pay. His last major deal, the $32 billion purchase of aerospace manufacturer Precision Castparts Corp., closed in January 2016.
His competitors—global fund managers—had a record $2.1 trillion in private capital ready to deploy as of June 30, according to data from Preqin. That is roughly double the amount they had a decade earlier. Mr. Buffett's Berkshire Hathaway Inc., BRK.B -1.99% meanwhile, had $103.6 billion in cash as of Sept. 30, the fifth straight quarter those holdings exceeded $100 billion.
"With rates low and private equity folks drunk with cash and money all over the place, it's just naturally going to be harder" for Berkshire to find acquisitions, said Bill Smead, chief executive of Smead Capital Management Inc., which holds Berkshire shares.
Buffett loves the 3G guys and, even with today's earnings miss, Kraft Heinz continues to generate huge free cash flows ($7.1 billion of adjusted EBITDA in 2018; cap ex is ~$1 billion). Assuming a 20% premium on the stock, Buffett would be buying it at a little under 12x EV/EBITDA, which is pretty attractive given what his cash is yielding.
This reminds me of Buffett's $26 billion purchase in 2009 of the 77.4% of Burlington Northern that he didn't already own. He was criticized at the time for the deal (as he no doubt would be for buying Kraft Heinz), but as usual, he had the last laugh.
Buffett is scheduled to be on CNBC on Monday. It will be interesting to hear what he has to say…
4) KHC's implosion (and ABInBev's struggles) raise an interesting and important question: is the problem primarily the fault of the 3G model (cost-cutting that goes to far, not just fat but muscle and bone, plus too much debt), or did they just buy the wrong assets, in the wrong industries?
Another way to ask the question is: Would the outcome have been similar had KHC, Heinz and BUD remained independent?
I would welcome thoughts on this, and will share what I hear plus my thoughts in a future email.
The WSJ's Heard on the Street takes two stabs at this today: