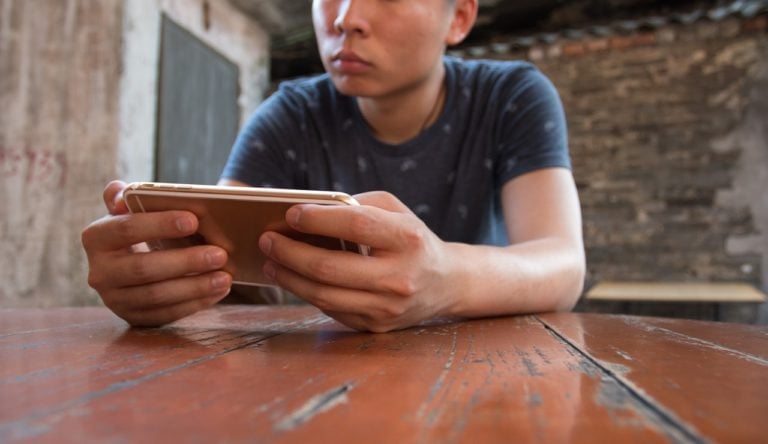 Apple released the iOS 12.1.2 update last week, and it appears that instead of fixing major issues, it is causing more harm. Many users are now reporting that they face cellular connectivity issues after updating to iOS 12.1.2.
12.1.2 update is triggering cellular connectivity issues
Apple released the iOS 12.1.2 update last week, but due to a number of issues, it released the second build just days later. However, the only noticeable change between the two builds was the build number. The original build was numbered 16C101, while the second one was 16C104.
Nevertheless, the update was intended to address the issues related to eSIM support for the 2018 iPhones. It was also pushed out to fix the cellular connectivity issues for iPhones users in Turkey. Ironically, instead of addressing the problem for users in Turkey, it triggered similar issues for others worldwide. Following the update, many users took to Apple's forums and social media platforms to complain about the cellular connectivity issues. The issue appears to be quite widespread as it has been raised by users across Asia, Europe, South America and North America.
This Crypto Hedge Fund Manager Thinks The Crypto Winter Is Almost Over
When the Great Financial Crisis hit in 2008, the pseudonymous Satoshi Nakamoto published the first paper on bitcoin, proposing a new financial system that didn't depend on "trusted" third parties. However, today's crypto ecosystem has diverged so far from the original intent of cryptocurrency set out in that paper that it's virtually unrecognizable. Now we're Read More
Users claim that after the update, they are unable to make phone calls. Some also report issues with sending and receiving text messages, while others claim they're also having problems with Wi-Fi connectivity.
"Since updating my iPhone to iOS 12.1.2, I can't access cellular data [sic]," one affected user in Germany said.
@AppleSupport upgraded to iOS 12.1.2 today. And bang!! My cellular network does not work now. Apple is degrading its own standards. ?

— Sharad Gupta (@sharadg2110) December 22, 2018
"Thanks @Apple @AppleSupport for the Christmas present… since updating my iPhone to iOS 12.1.2 I can't access cellular data. I reset my device and now I can't activate it anymore. No Service. You better fix this in an update soon!" one U.S. user said.
Even though this appears to be a very widespread issue, Apple has yet to acknowledge it officially. However, considering the seriousness of the issue, users can expect the next build to be out soon. According to Forbes, the next build is already in beta testing. For now, those who haven't yet upgraded to iOS 12.1.2 are advised to wait.
@AppleSupport I'm having issue with iOS 12.1.2 update mobile data is not working, not able to access any of the websites! Could you please resolve this bug.

— Aman Jain (@amanj203) December 22, 2018
Other letdowns from Apple
Some users claim Apple Support has asked them to restart their device and update their carrier settings, but thiss does not seem to be working. Moreover, some users even tried resetting their phone and re-inserting the SIM card, but the problem remains.
These latest cellular connectivity issues add another letdown for Apple users in 2018. This year hasn't been a good one for the company, which in the past has been known to break iPhone sales records with each new launch. The 2018 iPhones are not selling as well as many would expect, and this has impacted Apple's stock price as well. The stock is down by about 33% since October.
Another big letdown from Apple is the AirPower charging mat. The company showcased the wireless charging mat last year with a promise to ship it this year, but so far, there has been no new details about it. Reports suggest the company has been unable to overcome technical issues affecting the operation of the product.
Then last week, many iPhone users expressed their disappointment over Apple sending them unwanted push notifications. Users noted that the company had sent them notifications which promoted the "Carpool Karaoke" show.
"Why did Apple just send me a notification about an all new carpool karaoke, something I've never watched and have absolutely no interest in?" one user tweeted.
It must be noted that Apple's App Store guidelines restrict developers from sending any such promotion notifications.  It wasn't clear how many users actually received them, but users reported getting such notifications at least two times this month: once for the Kendall Jenner and Hailey Baldwin episode and again for the episode featuring comedian Jason Sudeikis.
Users who don't want such notifications to disturb them again can turn off all the TV app notifications by swiping on the notification and then tapping "manage." Another way is to adjust the notification settings by going to the general Settings app.
This is not the first time Apple has pushed out such notifications. Users who are part of the iPhone Upgrade Program may have gotten a push notification even if they didn't willingly sign up for such promotions. These push notifications inform users about upgrading to the latest iPhone. They are understandable for users' part of the upgrade program, but notifying users about the "Carpool Karaoke" show is completely out of context and is unexpected from a company like Apple.