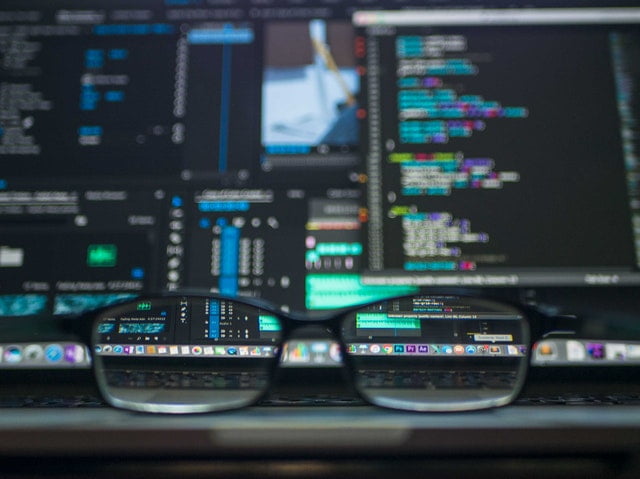 During the pandemic, the construction industry accelerated the adoption of advanced technologies that have changed various industry aspects. For instance, the industry adopted technologies that improved and increased productivity and collaboration while also improving the profit margins.
Leading construction companies worldwide increasingly use advanced tools such as data analytics, 5D BIM, drones, collaborative tools including familiar data environments, dealer management systems and mobile solutions. These technologies have proven to improve productivity immensely. Crucially, however, they are perhaps more critical in opening the door for more disruptive technologies in the future.
Big data allows construction companies to collect, analyze, and extract actionable insights from a vast amount of information to improve understanding of future activities and solve business problems. Big data helps companies meet milestones and complete projects on time, and handle projects more efficiently. 
Hedge Fund Launches Jump Despite Equity Market Declines
Last year was a bumper year for hedge fund launches. According to a Hedge Fund Research report released towards the end of March, 614 new funds hit the market in 2021. That was the highest number of launches since 2017, when a record 735 new hedge funds were rolled out to investors. What's interesting about Read More
The other side of the coin is that big data poses a significant challenge for companies in collecting, sharing, and even using the data generated across an ever-changing and complex construction ecosystem.
Currently, construction firms are adopting collaborative technologies such as real-time, cloud-based powered analytics. These tools allow construction companies to mine both structured and unstructured data repositories that ensure all clients, stakeholders, engineers, architects, subcontractors, consultants, specialty tradespeople, suppliers, operators, and agents are informed in real-time and operate on the same page. Such technologies, when harnessed well, have the potential to redefine the industry by offering game-changing benefits. 
Below we'll explore some of the things industry leaders must know to enhance their ability to manage big data better:
#1. Prioritize Digital Technology – Big data technologies allow engineering and construction companies to collect, analyze, and extract insights about site-based transactions, cost-related information, communications, photographs, changes to plans, and much more. Industry players in the construction industry can generate a lot of data – every project will generate thousands of information pieces. 
By investing in digital technologies to handle this data, construction companies gain the capability of identifying essential data items, which, in turn, allows them to swiftly react to potential issues and impart positive outcomes to their projects.
#2. Mitigate Risks – Collecting and examining big data from construction projects helps identify potential problems and risks. For instance, by analyzing the productivity of crucial resources such as equipment and labor, the management can draw insights into delays, possible fatigue, and project cost and time overruns from the big data. 
Additionally, collecting structured and unstructured data allows project managers to overlay project-derived information with corporate data, thereby identifying trends. When construction companies do not identify or ignore negative trends, they risk exposing their entire businesses to unacceptable risks.
#3. Leverage Predictability – Combining big data with emerging and advanced technologies such as machine learning (ML) and artificial intelligence (AI) allows construction companies to attain critical information and insights before the construction projects begin. These technologies allow key decision-makers to identify and resolve potential issues, including conflict between the different trades and disciplines, coordination problems that could potentially arise on the construction site, and even the impact of weather. 
Research has shown that about 98% of all mega projects incur cost overruns exceeding 30%. Additionally, 77% of megaprojects suffer a time overrun of at least 40%. Having the ability to pivot based on data insights can significantly negate cost reduction and prevent time overruns.
#4. Make Use Of Building Information Modelling – The impact of big data in the construction industry starts as early as the design stage. Construction companies can collect data and apply insights to help facilitate and/or enhance the design process. Combining big data with proper data analytics tools allows companies to analyze and quickly determine patterns and probabilities that can help forecast problems that might affect a project during the construction phase.
Feeding the derived data back into BIM solutions will create a more precise overview of the entire construction process. This makes the integration of big data and BIM a worthwhile investment, with short-term and, crucially, long-term benefits that bode well for construction companies' profitability. Furthermore, companies can integrate big data and BIM solutions with the operation and back-office ERP systems to improve productivity.
#5. Eliminate Waste – A Transparency Market Research report projects the volume of waste generated by the construction industry across the world will double to nearly 2.2 billion tons by 2025. However, given the amount of technology available to the construction industry today, there is no excuse for the current and projected waste generation levels, whether equipment, materials, or time.
With this in mind, companies are turning to analytics tools to implement lean construction and reduce construction waste. These tools give the entire project team access to real-time information. This approach enhances efficient delivery and, crucially, utilization of plants, equipment, and materials.
#6. Improve Equipment And Plant Productivity – A modern construction site will have many sensors that collect machinery and plant data to drive productivity improvements. The sensors generate a lot of data regarding the utilization and performance of instrumented machines. Sensor data will show active and idle times for every machine, thereby showing contractors how to productivity and other fuel efficiency elements. Notably, a plant manager can derive cost-effectiveness information, making it easier to judge whether leasing, buying, or renting machinery is better.
#7. Maintain A Healthy & Safe Workforce – Sensors have found utility other beyond tracking equipment and plants' productivity, utility, and efficiency. Wearable sensors are helping improve the workplace conditions for site personnel significantly. Sensors integrated into wearable devices can monitor environmental conditions that affect workplace safety and monitor workers' health. This serves to improve productivity. After all, a happy workforce is a productive workforce. 
Understanding current technologies and using the technology and the big data generated can improve operations. Furthermore, big data opens the door to incorporating future generations of technology that can be disruptive for the construction industry.  IoT sensors, robotics, Five-D printing, AI, cognitive machine learning, and process automation have already been transformative in other industries. We should expect the same outcome in the construction industry.
Naturally, the early adopters will encounter a lack of knowledge and operate in an environment with limited success stories showcasing how to integrate these technologies in the construction industry, thereby justifying investments. However, one main benefit the construction industry can derive from these technologies, especially IoT solutions, is the ability to address one of the industry's most detrimental issues – workforce issues.
Digitizing the workforce management processes will enable construction companies to accrue and recognize impressive benefits, including reduction of labor costs through better and more accurate planning and budgeting, improved productivity by automating administrative tasks, enhanced employee experience by offering optimized scheduling, and risk mitigation and reduction occasioned by simplified internal policy and legal compliance.
Updated on