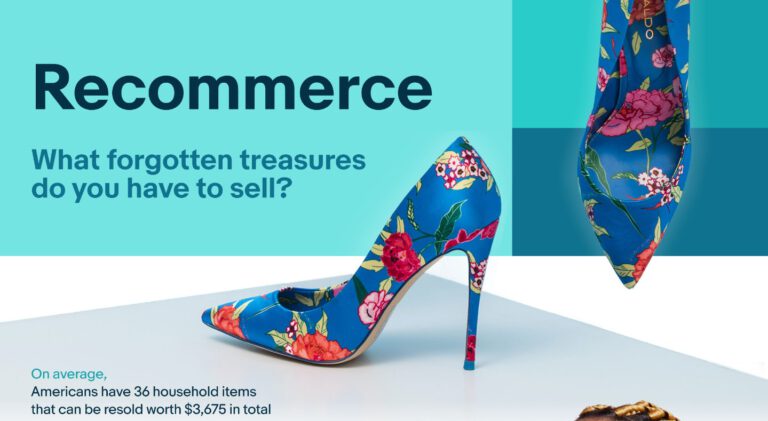 Since the company's founding in 1995, eBay's business model has benefited greatly from consumer to consumer (C2C) transactions on their platform. Often, C2C transactions feature a reselling of second hand goods in a system known as recommerce. eBay has tremendous appreciation for the good things recommerce provides to numerous stakeholders, and the company's new Recommerce Report underscores their commitment to the system. If you aren't interested in reading the whole report, here are the highlights.
Q1 2021 hedge fund letters, conferences and more
eBay's Recommerce Report
While recommerce has a long history, 2020 has seen it explode in popularity. 72% of US eBay sellers surveyed say that buying pre-owned products has become more common in recent years. For Gen Z in particular (consumers aged 18 to 24), the spike in the trend can be placed specifically in 2020. The pandemic-induced recession led to more people searching for ways to earn extra income. Being an online retailer, eBay was safer for people to use than setting up a traditional yard sale may have been at the height of COVID-19. Across the five nations in which eBay has operations, the percentage of eBay C2C customers who have bought pre-owned goods in the last year ranges from 68% (Canada) to 81% (the United Kingdom).
Engine No. 1's Jennifer Grancio Talks Exxon And Current Opportunities In Value
ESG and sustainability remain hot topics in the world of investing, and activists are taking up positions in behemoths like Exxon Mobil. Engine No. 1, a sustainability-focused fund, ran a successful proxy campaign against the oil giant and won three board seats. At MarketWatch's Best New Ideas Money Festival last week, Jennifer Grancio of Engine Read More
The economic opportunity of recommerce is great for both the seller and the buyer. On the seller's side, the average American has 36 items strewn about their household that could be resold for over $3000. Finding products suitable to recommerce is simple if the seller is willing to part with the items in trade. Electronics and apparel are especially common to resell. Meanwhile on the buyer's end, shopping second hand allows consumers to save money. eBay's auction style system allows buyers and sellers to go back and forth until they reach a mutually beneficial deal. Both sides can walk away feeling the trade made them better off.
For all the good that recommerce does for those directly involved, it has spillover benefits for the whole planet as well. Shopping second hand is a great strategy for climate conscious consumers, and it tends to be more affordable than purchasing newer, more eco friendly goods. Recommerce helps the environment in 2 ways: it keeps the used goods out of landfills, and it saves the water, energy, and resources that would have been used to make and transport a new good.
eBay shares this good news and more in their Recommerce Report.

Infographic source: eBay