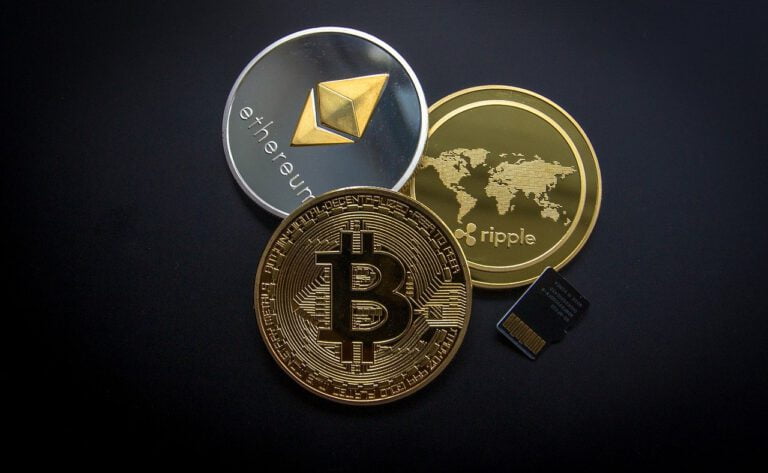 The ongoing pandemic has stirred up new difficulties for workers worldwide, taking a particularly strong toll on those that work on flexible contracts. The World Economic Forum reports that over 50% of gig workers have lost their source of employment due to COVID-19, with an additional 26% seeing a decrease in income.
Q2 2020 hedge fund letters, conferences and more
While the short-term effects seem particularly adverse, there is data to suggest that the gig economy will build upon its height of $204 billion in payments during 2018. The global gig economy is projected to surpass this figure by more than double - over $450 billion - by 2023. By 2028, UpWork predicts that over 70% of businesses will have remote workers on their payroll.
Carlson Capital Tells Investors: Twitter Still Has Tremendous Upside [Exclusive]
Carlson Capital's Double Black Diamond Fund returned 85 basis points net in August, bringing its year-to-date net return to 4.51%. According to a copy of the fund's September update, which ValueWalk has been able to review, its equity relative value and event-driven strategies outperformed during the month, contributing 131 basis points to overall P&L. Double Read More
These developments will inevitably produce a marrying of the gig and crypto economies. As far back as 2013, former CEO of Upwork, Gary Swart, proclaimed that "both businesses and workers are finding more freedom and flexibility to work whenever, however and with whomever they like." Even prior to the surge in popularity of cryptocurrencies and the pandemic-induced shift towards remote working, a convergence of these overlapping economies was likely. A crypto-powered gig economy aligns with models of a more flexible working environment, as well as the financial ideals of crypto enthusiasts.
The ideals of the gig economy overlap with digital currencies
The gig economy and the world of digital currencies have overlapping values, in that the personal autonomy offered by gig & remote work is congruent with the autonomy gained through cryptocurrency. Fittingly, the highest paying freelance jobs in the U.S. are in AI and Blockchain architecture.
A crypto-powered gig economy would have the benefit of mitigating practical frustrations of the global payroll and payments system, where businesses could leverage blockchain to include alternative payment options for employees, negating the need for central banking institutions to verify cross border payments, saving multinational businesses considerable amounts of money.
Another primary benefit of this overlap relates to intermediary fees, which famously deduct revenue from gig workers. For example, although a dispute was raised in relation to marketplace fees for ride-share companies in India, such as Uber, fees currently stand at 20%. This can leave gig workers with considerably less at the end of their contracts — but the crypto industry holds viable solutions.
One such solution is CanWork, a marketplace operating in the U.S. and built on the Binance Chain, which enables access to global freelance talent with a mere 1% in fees. Applying this same technology and principle to all freelance worker industries could mean a dramatic reshaping of ride-sharing models and beyond.
We may also see a further reduction in fees with the growing popularity of cryptocurrency micropayments. Standard online monetary transactions necessitate third party involvement, which is expensive and slow. However, blockchain-enabled smart transactions can allow for realtime, affordable cryptocurrency payments, directly from consumers to those providing freelance services. According to a report from Deloitte, blockchain facilitated micropayments provide content owners with "full control and visibility of the consumption and number of uses" of their services.
Facilitating international payments and increasing security
The hurdle presented by slow financial transactions is well known in the global economy — international payments take an exorbitant amount of time and domestic transactions are subject to shut-down periods and administrative delays. For many self-employed gig workers, a slight delay in receiving wages can have a massive impact. The issue of time consuming money transfers is a pressing problem that blockchain-enabled peer-to-peer marketplaces can effectively eradicate. Cryptocurrencies can accommodate the needs of freelance agencies and be leveraged to pay workers quickly and conveniently, even across markets, as demonstrated by peer-to-peer gig economy platforms such as Accept.
Blockchain-enabled networks can also be implemented to make the gig economy more secure and a safe place to conduct business. Gig economy workers can easily fall victim to scams and cybercrimes such as micro-laundering, making a decentralized network mutually beneficial for marketplaces and freelancers alike. Cryptocurrencies can be leveraged to expedite file sharing, and through the inherent immutability of blockchain ledgers, neutralise any aspersions of illegitimacy typically associated with some lines of gig work.
With a growing appreciation for data and process integration, corporations will undoubtedly soon begin to consolidate payroll and payments into an international remuneration system. Cryptocurrencies offer a substantial benefit as an exchange vehicle for international businesses, providing a fast and predictable method of fulfilling international payroll duties.
Bringing in the unbanked
Positioned at the forefront of a digital revolution, India is one nation which has an exceptionally high percentage of freelance gig workers. Reports show that in 2019 India accounted for $1 billion of the global freelancer market with 15 million gig workers. A report on the future of jobs in India by FICCI, EY, and NASSCOM, states that with a 24% share, India is leading in terms of the online labour market globally. The rise of the gig economy is seen as generating a new wave of employment opportunities for poverty reduction impacts across the globe.
The rise of the  gig economy in India is particularly interesting given that the country has one of the highest rates of unbanked populations in the world. For those living in  developed countries, with no socio-economic restrictions on access to traditional financial services on an individual level, working as a freelancer is a lot more accessible. However, these luxuries are not as easily obtained for those in emerging economies, such as India, where the growing desire to work in the gig economy will require enormous innovation to produce a stable source of income for participants.
A blockchain-based gig economy has the potential to cut intermediary costs, reduce wait times, increase transparency between employer and freelancer, and — most significantly — connect those without access to traditional bank accounts and financial services to sources of employment. Through blockchain technology and cryptocurrencies, freelancers with no banking services can be paid quickly and easily for their work, anywhere in the world.
The surge in mobile tech usage in India has played a role in opening up this new economy. With a forecast for smartphone usage to reach 442 million people in India during 2022, any one of these individuals will be able to create a digital/cryptocurrency wallet. From there, crypto-enabled gig marketplaces could present unbanked populations an opportunity to bypass traditional financial and start earning crypto.
In a similar vein, a British blockchain network has launched a P2P Marketplace, AnyTask, designed specifically for talented freelancers in the unbanked community. Through their collaboration with NGOs, they intend to dissolve geographical barriers constraining the freelance industry, while enabling freelancers to earn more with lower fees. An official told Cointelegraph, "we want to ensure that the vast number of highly skilled unbanked people of the world have an opportunity to join the global freelance revolution."
Cryptocurrencies gaining speed in current employment climate
A crypto-powered gig economy is on the horizon, and if the underpinning technology is employed effectively, it will be vastly superior to the current gig economy landscape. Fees will be radically reduced, transactions will be instantaneous, and the market will be available to anyone with the right skills and a smart device.
Right now, blockchain technology resides primarily on the periphery of the financial services industry — but this will not always be the case. The benefits of cryptocurrencies in the payroll sector, amongst others, are becoming more and more apparent with each passing milestone. Understanding and appreciation of the implications of blockchain-enabled processes is growing.
For cryptocurrencies to manoeuvre into mainstream institutions, stability and predictability will have to level out. The shock of the global pandemic has provided the right stimulus to speed things along, drastically affecting the way in which we approach remote work. The related growth of the gig economy and rise of remote working could truly revolutionise the way in which the mainstream interprets cryptocurrencies.
By Sharan Nair, Chief Business Officer of CRUXPay and CoinSwitch.co