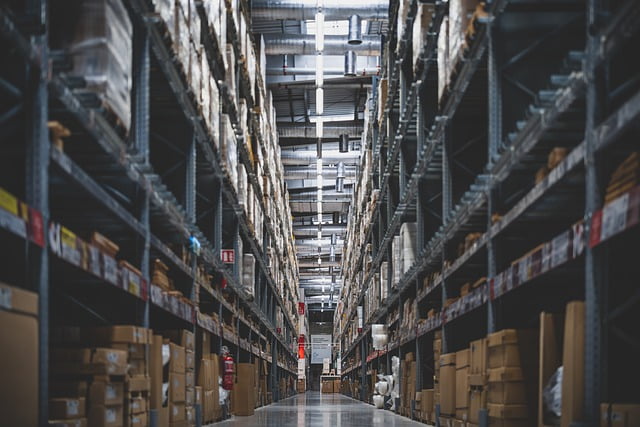 Grocery e-commerce is experiencing a surge as more consumers get used to the habit of buying their groceries online. As you already know, the COVID-19 epidemic has accelerated the move to e-commerce and that shift is more notable in the grocery category. Amid the pandemic, more consumers have made their first online grocery shopping. Meanwhile, millions more who have been making online purchases before the pandemic have increased their reliance on online shopping.

In the U.S. alone, it is estimated that online grocery sales grew by almost 50% in 2020, reaching approximately $89 billion in sales. It is also estimated that online grocery sales will account for almost 10% of total grocery sales by 2023, reaching almost $1340 billion.
Despite the news of the new COVID-19 vaccines potentially reducing the sector's recent surge in sales, analysts still remain bullish about the prospects of online shopping. Online grocery delivery companies had witnessed a dramatic rise in sales after gaining increased customers during 2020's pandemic.
How Value Investors Can Win With Tech And "Fallen" Growth Stocks
Many value investors have given up on their strategy over the last 15 years amid concerns that value investing no longer worked. However, some made small adjustments to their strategy but remained value investors to the core. Now all of the value investors who held fast to their investment philosophy are being rewarded as value Read More
But news of the development and approval of several effective and safe vaccines doesn't necessarily imply that the online surge can be written off yet. Many countries have gone through a revolution when it comes to online sales in 2020. Analysts believe that the pandemic has created a permanent change in consumer behaviors and one notable and certainly welcome change is the move to online grocery shopping.
Sector is Finally Living Up to Expectations
The online shopping sector had been struggling to live up to expectations since about two decades ago. There were high expectations about 20 years ago when some leading retailers unveiled their online channels. However, online shopping had constantly struggled to make the shift away from a niche target market. Then came the pandemic, and with work from home and social distancing orders, new attitudes toward shopping for groceries became rooted in people's minds. This portends well for the sector and all signs indicate the trend is here to stay.
Trend is Here to Stay
There's no denying the fact that the COVID-19 outbreak has certainly prompted more shoppers to purchase food and household essentials online more frequently. Commentators have noted that by mid-March consumer surveys show that the pandemic had already encouraged almost half of online grocery shoppers to make more purchases online or driven consumers to start purchasing online.
According to the most recent surveys and predictions, 2021 will continue to witness a huge increase in expectations to make online grocery purchases and this phenomenon is largely attributed to the impact of the pandemic. Online grocery shoppers are also expected to buy a greater selection of items and from multiple retailers. This implies that consumers will engage in greater cross-category online shopping. It also signals that the online grocery shopping sector is moving away from occasional specialty or one-off purchases to a greater focus on full-basket purchases.
In a nutshell, all signs indicate that the online grocery shopping trend is here to stay. Even when the pandemic will be finally under control, the habit will be already ingrained in consumer's shopping patterns and attitudes.
Updated on