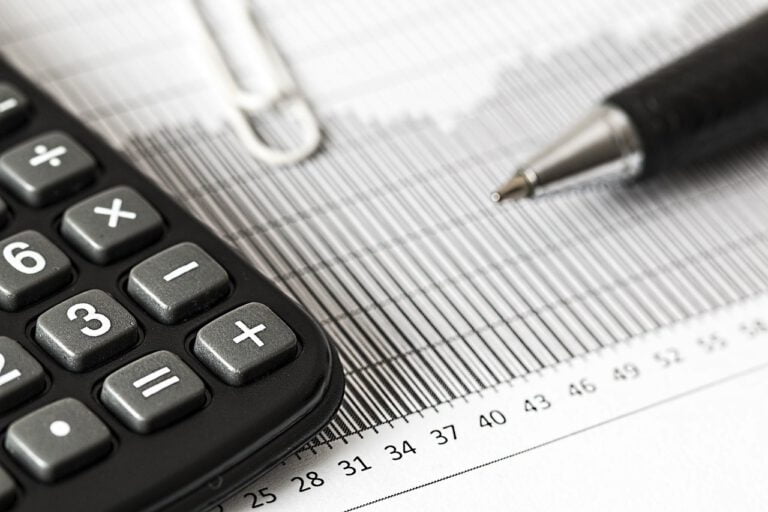 Greenhaven Road Capital commentary for the third quarter ended September 2020, discussing their holdings in Enterprise Diversified.
Q3 2020 hedge fund letters, conferences and more
Dear Fellow Investors,
Gates Capital Management Reduces Risk After Rare Down Year [Exclusive]
Gates Capital Management's ECF Value Funds have a fantastic track record. The funds (full-name Excess Cash Flow Value Funds), which invest in an event-driven equity and credit strategy, have produced a 12.6% annualised return over the past 26 years. The funds added 7.7% overall in the second half of 2022, outperforming the 3.4% return for Read More
The Partners Fund returned +17.5% in the third quarter, bringing year-to-date performance to +6.4% for our Founders' Class investors. There has been a very wide dispersion in the returns of the underlying funds on a quarterly, annual, and since-inception basis. This is not surprising, since we are invested in smaller managers who typically hunt for opportunities among unloved and underfollowed securities that they believe have the best potential to generate outsized, differentiated returns over time.
Arquitos Capital: The Worst Performing Underlying Funds
One of the worst performing underlying funds, both YTD (-23.7% net) and since our original investment, has been Arquitos Capital, managed by Steven Kiel. To date, we would have been better off if we had never invested in Arquitos. Why do we remain invested? It's true that Arquitos has had three very rough years. However, I take some comfort in Joel Greenblatt's research on funds from 2000 to 2010: "the statistics for the top-quartile managers for that decade were stunning: 97% of them spent at least three of those 10 years in the bottom half of performance, 79% spent at least three years in the bottom quartile, and 47% spent at least three years in the bottom decile."
I have known Steven for several years as we were both investors in TARP warrants, a quirky remnant of the financial crisis, as well as a number of special situations where the historical GAAP financials created distortions a proficient analyst could take advantage of. For the first seven years, Arquitos' returns were top decile. Unfortunately, the fund has suffered more recently from a combination of some missteps and the fact that small cap value and complexity have been extremely out of favor. Using the tagline "conviction not convention," Arquitos manages a concentrated fund that invests long-term in smaller, less known companies with hidden assets that they believe are mispriced because of the vagaries of GAAP accounting.
I invested our capital in Arquitos because I believed, and Steven's track record suggested, that he could in fact be a top quartile (or better) manager over time. The question now at hand is: (A) has Steven lost it? or (B) is he enduring a temporary period of underperformance that even top-performing managers will experience? Arquitos did and still does meet the Partners Fund's criteria that I believe can lead to outsized returns:
One-person investment committee
Concentrated holdings
Reasonable amounts of capital (AUM)
Significant personal investments ("skin in the game")
Original thinking
Mindset: Getting rich is not the point
Small cap value strategies have been out of favor for the past few years as investors have fawned over large, money-losing growth stocks. In the fund's most recent letter (attached), Steven quotes another Joel Greenblatt statistic, this one from 2020: "If you bought every company that lost money in 2019 that had a market cap over $1 billion – and so there are about 261 of those – and you bought every single one of those companies, you'll be up 65% so far this year." Arquitos' strategy is decidedly different, and has not been as profitable in the short term. What about the longer term?
Enterprise Diversified
Let's look at two of Arquitos' holdings, beginning with $10M market cap Enterprise Diversified (SYTE). As its name aptly suggests, Enterprise Diversified is diversified across industries with three primary assets: a cashgenerating, legacy internet services business; real estate investments; and asset management services. SYTE shares have declined by 75% from their peak through the end of the third quarter, which has been a drag on Arquitos' returns. After using an activist strategy with the company and successfully ousting previous management, Steven became Enterprise Diversified's Executive Chairman. Beyond Steven's management position, Arquitos owns 28% of the company.
Today, Enterprise Diversified is shedding its ancillary businesses and concentrating on the "crown jewel," Willow Oak Asset Management. Willow Oak provides operational services, and sometimes capital, to emerging hedge fund managers in exchange for a revenue share from the underlying fund. This is very similar to the arrangement that Greenhaven Road has with Stride Capital Group. The economics of the Willow Oak seed deals may be very interesting over time if one or two of the funds achieve significant scale. The seed deals and their embedded value do not show up on the SYTE balance sheet or in its book value; only the value of the investments in the underlying funds are considered assets under GAAP accounting. As of quarter-end, the entire market cap of the company ($10M) was less than the $11M cash value of Willow Oak's investment in a single underlying fund. We can argue  about the actual worth of the real estate, the internet business generating net income of $450K per year (declining at 8%), and the seed economics in the funds, but suffice it to say that I do not think the current share price of Enterprise Diversified represents the intrinsic value of the company.
Westaim
Another unusually cheap Arquitos holding is Westaim (WED.V), a Canadian insurance company, which is about as boring as you can get. WED shares trade at a discount-to-book value (which serves as its approximate liquidation value). This provides a margin of safety, but if that were the only value proposition, I don't think Arquitos would be a shareholder. Five years ago, Westaim started a credit fund subsidiary, Arena Investors, with Dan Zwirn, a very successful portfolio manager whose first fund got derailed by back office issues (not performance or ability to raise AUM). In addition to Zwirn, they also attracted the former head of investor relations at Bridgewater, the world's largest hedge fund. Over the past five years, the combination of strong returns and a strong team has propelled Arena past $1B in AUM (their breakeven point). Currently, committed capital is $1.7 billion. After making large and consistent purchases during the first half of the year, insiders now own 19% of Westaim.
It is highly likely that Westaim will continue to grow book value. More importantly, the fruits of the asset management business should begin to appear in the income statement as AUM increases have taken it from being a cost center to a profit center. Any investor solely focused on book value or GAAP accounting is missing the progress of Arena Investors and the asset management business overall, as their value constitutes just 3% of total book value. As of the end of the third quarter, Westaim shares traded at C$2.28, a substantial discount to the company's C$3.15 book value, which was already understated and is growing. Now, this is not as sexy as a SAAS business, but given the asymmetry of the downside protection and upside potential, I understand why Steven has invested and I am glad that we own a piece of Westaim through our Partners Fund investment in Arquitos.
Looking For Style Diversity
As we construct a portfolio of funds, I am looking for style diversity, and think that there remains a place for Arquitos' focus on companies with conservative balance sheets, hidden assets, and significant optionality. Performance in concentrated funds can change quickly, both positively and negatively. Arquitos compounded capital in the high twenties in their first seven years. While sustained performance at that level may be too much to ask for, I suspect that over the next three years, Arquitos will be a significant contributor to the Partners Fund's performance.
For what it is worth, my wife added to her investment twice so far this year and will do so again for 1/1/21.
As I have said at the end of every letter, our fund of funds is going to be different. It will be smaller, the underlying holdings will be more esoteric, and I hope the managers will continue to collaborate more over time. I believe that it will all be good different, but only time will tell. Thank you for joining me on this journey. I will work hard to grow your family capital alongside mine.
Sincerely,
Scott Miller