Best and Worst Performing Strategies
Distressed Debt
+1.99% YTD
+US$0.57 billion AUM YTD
Distressed debt hedge funds were the best performing strategy on a year-to-date basis, as exposure to Puerto Rican debt contributed to gains for some managers in February.
[REITs]
CTA/Managed Futures
-1.19% YTD
-US$5.24 billion AUM YTD
CTA/managed futures hedge funds posted the steepest loss in February as trend reversals in the equities, energy and US bond markets resulted in losses for managers. These reversals place CTAs in the red on a year-to-date basis.
Among developed market equity focused strategies, North American long/short equities hedge funds posted the steepest decline in February, down 1.50%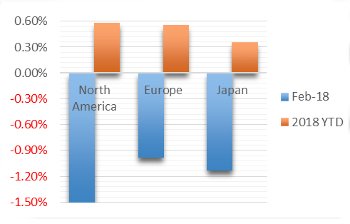 North American hedge fund fees slid to the lowest point in the last three years

2017 and 2018 YTD launches and closures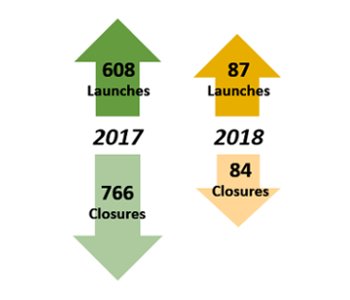 The North American Hedge Fund Industry accounts for almost 67% of the total hedge fund assets as of date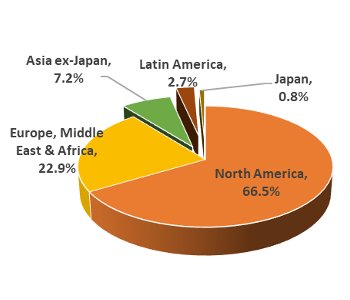 Article by Eurekahedge