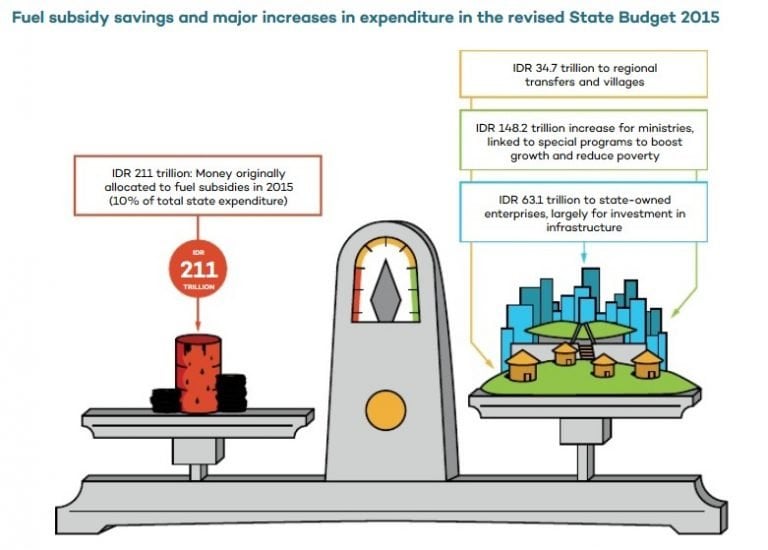 Investors and insurers with more than USD $569 billion in assets under management have urged the G20 to end fossil fuel subsidies by 2020, warning of the severe risks this continued government support brings to the financial sector.
The group of nine investors, including Aviva Investors and Sarasin and Partners, have signed a joint statement calling for G20 governments, meeting in Argentina this week, to set a concrete timeline to end all forms of government support to fossil fuels by no later than 2020.
Short-Seller Spruce Point Highlights Its Latest Canadian Consumer Short: Saputo
Reputed short-seller Spruce Point Capital Management released its latest short report this week. The firm is shorting Canadian dairy and grocery manufacturer Saputo. Spruce Point chief Ben Axler believes the company is entering a phase of declining growth and highlights the financial stress and growing challenges he sees it facing, not only in Canada but Read More
Q3 hedge fund letters, conference, scoops etc
In the statement, investors warn continued government support for fossil fuels increases the risk of creating stranded assets within the energy sector and can also decrease the competitiveness of key industries, including low-carbon businesses.
New research published today by International Institute for Sustainable Development (IISD), the Overseas Development Institute (ODI), Oil Change International (OCI), and Fundación Ambiente y Recursos Naturales (FARN) shows that some G20 governments have made progress in shifting support away from fossil fuels and increasing taxation of fossil fuels. However, the report, Stories from G20 Countries: Shifting public money out of fossil fuels, warns this shift must accelerate significantly if the G20 is to meet the Paris Agreement targets and the Sustainable Development Goals by 2030.
The report includes examples from around the world of where progress has been made and where countries could do more, including:
Indonesia saved USD $15.6bn by cutting back on inefficient subsidies for gasoline and diesel in 2015
India collected USD $12bn in revenue between 2010 and 2018 through taxing coal production
Since 2011, Canada has either completely phased out or reformed seven policies that subsidised the production of oil, gas and coal
Steve Waygood, chief responsible investment officer at Aviva Investors, said: 'Governments beginning to take stock of their commitment to Paris are falling at the first hurdle if they refuse to factor in fossil fuel subsidies for producers – including tax concessions and placing the burden of decommissioning the sector's infrastructure on taxpayers.
'As corporates are being asked to disclose the potential impact of climate risk on their balance sheets, we as investors are also asking governments to disclose the impact that fossil fuel subsidies have at country balance sheet level, providing us with useful information so that we can support economies as they make this important change.'
Shelagh Whitley, head of the Overseas Development Institute's Climate and Energy Programme, said: 'The message is clear from global investors to G20 governments,fossil fuel subsidies not only lead to air pollution and climate impacts, they're bad for business too. G20 Ministers must listen to investors and ensure that country leaders commit to a firm deadline to end fossil fuel subsidies at the G20 Leaders' Summit in Buenos Aires this November.'
Ivetta Gerasimchuk, Lead for Sustainable Energy Supplies at IISD, said: 'If there is a way to stop taxpayers' money going into the pockets of oil, gas and coal companies and rich energy guzzlers, it is through G20 countries learning from each other's experiences: the hard-won reforms and steps forward that some have made.'
---
Key Messages
Some G20 governments have made progress in shifting at least some support away from fossil fuels and in increasing taxation of fossil fuels.
This nascent positive shift must occur at a much faster rate for the G20 to get on track to meeting the Sustainable Development Goals and Paris Agreement targets.
This paper brings together examples illustrating how early reforms have been enabled and implemented to align the flows of public money with commitments under the Paris Agreement and SDGs.
Indonesia saved US$ 15.6 billion in 2015 as a result of reforms
Indonesia cut back on inefficient use of public money, saving USD 15.6 billion by reforming untargeted subsidies for gasoline and diesel in 2015. Indonesia invested these savings in health insurance, housing for low-income groups, clean water access, infrastructure and other areas. As international oil prices started increasing in 2018 and national elections are due in 2019, Indonesia must resist the reintroduction of these subsidies.
Canada reformed seven policies since 2011
Since 2011, the Federal Government of Canada has either completely phased out or reformed seven policies that subsidized the production of oil, gas and coal across the country. These reforms have  explicitly referenced Canada's G20 commitment as one of the drivers and primarily affected tax expenditures that benefitted exploration and development activities. However, Canada still retains some forms of government support to upstream fossil fuel developments.
Argentina saved at least US$ 780 million in 2017 by reducing producer subsidies
In 2017, subsidies to oil producers were reduced compared with 2016, in line with the increase in domestic energy prices. The phase-out of the incentives to oil producers allowed the government to save US$ 780 million. This money was not reallocated formally to other sectors, since the main objective of this reform was the reduce public spending and budget deficit.
EUR 112 billion could be saved by phasing out fossil fuel subsidies in the European Union
The European Union has committed to phasing out environmentally harmful subsidies by 2020, including those for fossil fuels. The EU has moved first in phasing out subsidies for hard coal mining by the end of 2018 and has directed some government support a just transition for workers and communities currently engaged in fossil fuel production. Despite this progress, the EU is continuing to provide a range of subsidies and public finance to fossil fuel production and consumption at home and abroad, and risks missing its 2020 phase-out deadline.
US $72 billion of public finance flows to fossil fuels from G20-controlled public finance institutions
This annual average includes global funding for fossil fuels from multilateral development banks, development finance institutions, and export credit agencies over 2013-2015. These numbers reveal a considerable amount of public money still funnelled to carbon-intensive activities, but also show a decrease of public finance from some actors going to certain fossil fuels, especially to coal.
Annual investments by G20 state-owned enterprises in fossil fuel production averaged USD $286 billion in 2013-14
Over half of the G20 countries support fossil fuel production through one or more state-owned enterprises (SOEs). In recent years, some SOEs previously focused on coal mining and fossil-fuel based power generation in China, India and Sweden (a G20 member as part of the EU) have begun to diversify their activities into renewables and towards a just transition for workers in those sectors. Recent analysis by the IEA finds that SOEs, more broadly, are playing an increasing role in fossil fuel investment worldwide.
Increased taxation of oil, gas and coal use makes these fuels less attractive and competitive while mobilizing additional public funds
Taxes on fossil fuel consumption play a major role in determining their end price. Traditionally, developed countries that import energy tax fossil fuel use more than developing and fossil-fuel abundant economies. However, in recent years this situation started to change. China, Saudi Arabia and South Africa have all made steps to increase taxation of fossil fuel consumption, generating more government revenue. In certain cases, the tax revenue generated has been earmarked to support clean energy deployment, as is the case with electricity surcharges in China.
India collected US$ 12 billion in revenue over FY2010-2018 in the form of a tax on coal production
India charges a tax ("cess") on the dispatch of coal and lignite that currently translates to a carbon price of around USD 2 per tonne of carbon dioxide. In 2010-2017, India partially used revenues from this tax to cover the viability gap for renewable energy technologies. In 2017, India scrapped this government support scheme, though it uses many other programmes of subsidizing both clean and polluting energy sources. While large-scale renewables reached grid parity cost in India, small-scale clean energy solutions still need government support.
G20 Fossil Fuel Subsidies - Case Studies
G20 Fossil Fuel Subsidies Report