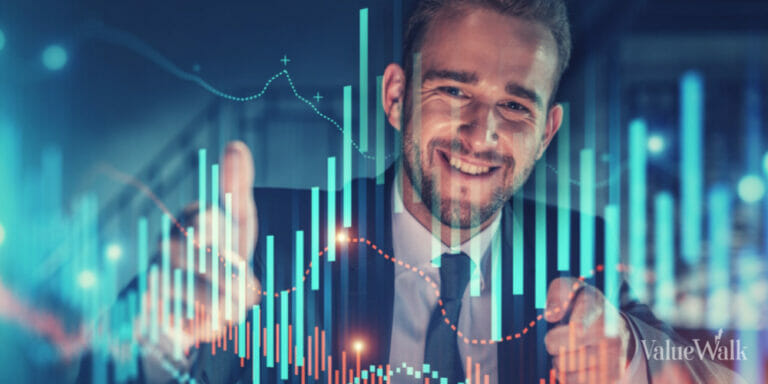 Instagram, TikTok and other social media platforms are quickly becoming the go-to source for financial advice among young people.
That's according to data from financial comparison site Finder.com which shows young adults in countries like New Zealand and South Africa are using social media for the same reason: advice on where, when and how to buy stocks.
In South Africa, about 1 in 5 adults aged 18–24 are using social media for stock trading advice, the highest of any generation. Their older peers by comparison are more likely to opt for blogs and news sites.
Gates Capital Management Reduces Risk After Rare Down Year [Exclusive]
Gates Capital Management's ECF Value Funds have a fantastic track record. The funds (full-name Excess Cash Flow Value Funds), which invest in an event-driven equity and credit strategy, have produced a 12.6% annualised return over the past 26 years. The funds added 7.7% overall in the second half of 2022, outperforming the 3.4% return for Read More
Q4 2022 hedge fund letters, conferences and more
Across the board, very few of those surveyed said they go to a Certified Financial Planner (CFP), with just 3% going the traditional route.
Gen Z Investors Are Getting Advice From Social Media
A similar Finder survey in New Zealand found that nearly half of gen Z investors get their advice from social media, while consulting with family and friends was a close second for the most popular source of advice.
Closer to home in the United States, a report from MoneyZine.com reveals gen Z is five times more likely than older generations to get financial advice from social media.
This trend shouldn't be too surprising, given some studies show that nearly 40% of gen Z are now using social media for search instead of Google. So while older generations may plug a search query into a search engine, chances are gen Z are performing that same action on TikTok – and stock trading is no exception.
Stock trading itself boomed through the pandemic as memestocks gained popularity and people spent their free time (and money) on the stock market.
Now the cost of living crisis has heightened the need for sound financial advice as people look for ways to earn and save more money.
These changes have seen the number of influencers giving financial advice explode on social media, but not all of them have the qualifications you'd expect from a formal financial advisor, and young people shouldn't expect them to take their place.
What Are The Risks Involved?
On the one hand, fin-fluencer content is democratizing financial advice and making it more affordable for people to access financial tips. Formal financial advice is typically very expensive. In some countries the average cost is in the thousands.
In most US states, financial education hasn't historically been part of the standard school curriculum.
Some of the tips financial influencers provide are general in nature and a good starting point for building healthy financial habits. But that doesn't mean they can give you all the information you need or be used as a replacement for a qualified financial advisor.
Many of those purporting financial advice online also lack the qualifications needed to give sound advice. Social media is filled with personalities who claim they know the best stocks to invest in or the quickest way to grow your money fast – but few "fin-fluencers" have had formal financial training.
In fact, many fin-fluencers actually get kickbacks from the products or stocks they're promoting or they're trying to sell something themselves, such as an online course.
The financial incentive for creators is considerable, with a CMC Markets analysis suggesting that influencers can earn thousands per post on TikTok.
And of course, there's the risk of scams. Even the savviest generation can get conned online – in 2021, investment scams accounted for a whopping 37% of reported losses from frauds that originated on social media.
Some scammers have reportedly lured people in under the guise of a financial wellbeing course – then once the victim has paid a hefty sum, they learn the course isn't what it was sold to be.
Where Is The Industry Headed?
Young people aren't going to stop looking to online platforms for investment tips anytime soon. The trend represents a larger shift in consumer behavior, which could result in an industry shake-up.
Over time, we could see the industry shift to a point where accredited advisors are predominantly providing their services online – via dedicated platforms at a lower cost.
The last 10 years has seen the rise of robo-advisors, which aim to provide semi-personalized financial advice based on an online questionnaire at a much lower price point. However, Finder's research suggests these still aren't the go-to source for advice either. In Ireland and South Africa they were actually less popular than going to a Certified Financial Planner.
In the meantime, it's important for people to be aware of the potential risks of receiving advice online. It's always a good idea to receive advice from a variety of sources – so even if you're getting advice from an online source, it's important to follow this up with a licensed professional.