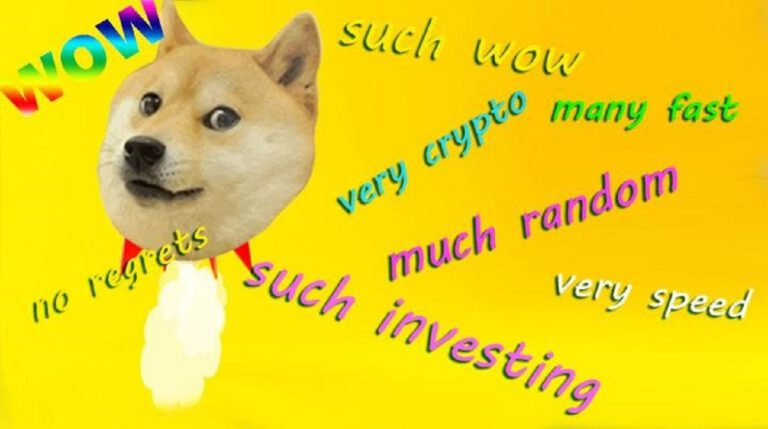 Bookies Give Dogecoin 50% Chance to be Worth $1 By This Weekend
Q1 2021 hedge fund letters, conferences and more
Dogecoin May Be Worth More Than $1 At The End Of May 2021
Copenhagen – May 4, 2021 – Dogecoin currently has 4/6 odds (60% implied probability) to be worth more than $1 at the end of May 2021, according to betting aggregators US-Bookies.com (See Disclaimer Below). Its odds to be worth more than $1 at the end of 2021 have improved significantly from 5/1 (16.7%) to 1/2 (66.7%) since April 16.
Hedge Fund Launches Jump Despite Equity Market Declines
Last year was a bumper year for hedge fund launches. According to a Hedge Fund Research report released towards the end of March, 614 new funds hit the market in 2021. That was the highest number of launches since 2017, when a record 735 new hedge funds were rolled out to investors. What's interesting about Read More
"While the volatility of the cryptocurrency can cause the likelihood it reaches certain prices to change drastically, Dogecoin's most recent surge looks like great news for the memecoin's army of fans who have the crucial dollar mark firmly within their sights," says a US-Bookies spokesperson. "In fact, it's now a realistic possibility that it eclipses $1 by the time Dogecoin cheerleader Elon Musk appears on Saturday Night Live this weekend, something that would have been unthinkable just a few days ago."
The odds of Dogecoin being worth $1 when Elon Musk appears on Saturday Night Live this weekend are currently 1/1 (50% implied probability). Musk's mentioning of the cryptocurrency is almost a certainty, as he has 1/100 odds (99%) to mention Dogecoin during his night as the SNL host. Similarly, his odds of mentioning Bitcoin are 1/50 (98%).
"Along with his love for crypto currency, oddsmakers aren't doubting the Tesla CEO's commitment to memes, as he also has 2/1 odds to mention 'Hodl,' and 4/6 odds to mention 'To the moon,' during his SNL hosting gig," says a US-Bookies spokesperson. "However, name-dropping Dogecoin appears to be a far more likely outcome."
Dogecoin Odds:
To be worth $1 by the end of May 2021: 4/6
To be worth $1 when Elon Musk appears on SNL: 1/1
To be worth $1 at the end of 2021: 1/2
Elon Musk SNL Odds:
Elon Musk to mention Dogecoin on SNL: 1/100
Elon Musk to mention Bitcoin on SNL: 1/50
Elon Musk to mention USB cable on SNL: 1/4
Elon Musk to mention "Hodl" on SNL: 2/1
Elon Musk to mention "To the moon" on SNL: 4/6
Disclaimer: The odds posted in this article are for illustrative purposes only, as wagering on such props is not currently legal in any U.S. state.
---
About US-Bookies.com

US-Bookies.com is the first comprehensive betting web portal in the United States, developed by one of the world's most successful iGaming companies with the goal of providing betting intelligence to gamblers. It is designed to be a single point of access for information on wagering, offering data, odds, and authorized legal online bookmakers. The site provides a library of data-driven content that offers intelligence, so visitors can make informed gaming decisions. US-Bookies.com represents the first foray into the United States for Better Collective, one of the premier online gaming companies in Europe. Better Collective has similar portals in 35 different countries throughout the world. Another unique and invaluable aspect to US-Bookies.com is that it provides a state-by-state listing of all legal online bookmakers, which provides gamblers with a central resource to determine which websites are authorized to offer online betting in respective states.
Updated on