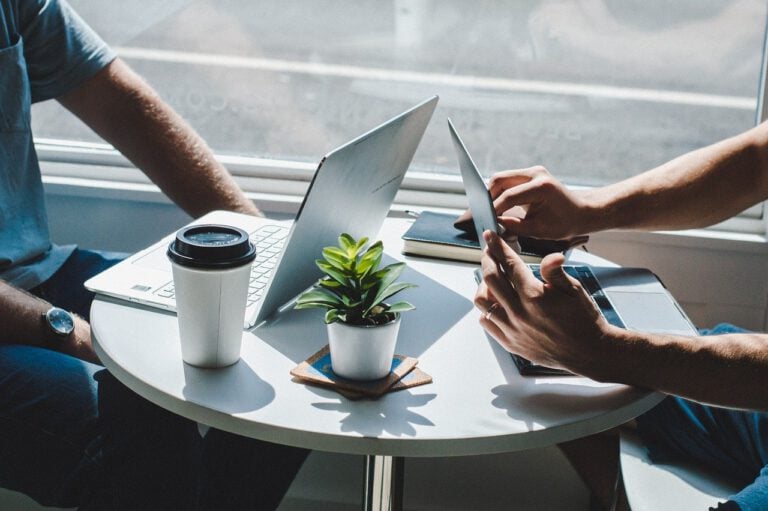 The evolution of digital technologies, in addition to influencing us on a personal level, has made a huge impact on businesses, irrespective of their size or industry. In this blog, we will discover in detail how the digital medium has changed the way businesses operate, forever.
In today's digital era, it won't be exaggerating to say that our lives revolve around our digital screens. From shopping to entertainment to devising our meal plans, we have become more reliant on digital technologies.
Q4 2019 hedge fund letters, conferences and more
Fund Manager Profile: Kris Sidial Of Tail Risk Fund Ambrus Group
A decade ago, no one talked about tail risk hedge funds, which were a minuscule niche of the market. However, today many large investors, including pension funds and other institutions, have mandates that require the inclusion of tail risk protection. In a recent interview with ValueWalk, Kris Sidial of tail risk fund Ambrus Group, a Read More
As a result, there has been a notable change in the way companies conduct their business – right from communicating with the customer to marketing efforts. That has opened up new avenues for businesses, while also increasing their efficiency, market reach, and revenue.
Wondering how? Let's dive deep and understand the changing business dynamics, because of the digital medium.
8 Ways Digital Medium Has Changed Business Forever
1. Aids Business Monetization
Earlier, a majority of businesses – from retailers to restaurants - only made money when they had customers physically visiting their stores to buy things or avail their services. Digitization, however, changed things drastically.
Now, businesses are able to make more money by taking their services/products to digital mediums. From retailers and travel operators to service providers and restaurants, a majority of businesses have integrated online payment solutions that are faster and secure. Consumers can pay on-the-go via internet banking, credit/debit cards, UPI or QR code scans.
That significantly contributes to more opportunities and thus, more revenue.
2. Enables Quick Interactions Through Apps
While earlier, the only way businesses could establish communication with their customers was by meeting in person and over the call, digital mediums have broadened their horizons to a great extent.
Thanks to the digitization wave, companies can now connect to their prospects as well as consumers through social media platforms, SMSs, emails, and instant messaging applications, without any geographical or time constraints. There are AI chatbots too which interact with the customers and help resolve their queries in a human way.
All of it combined, gives the customer the confidence to trust the business/brand, boosting customer loyalty.
3. Facilitates Data and Analytics in Real-Time
Collection and analysis of data are crucial for businesses as it helps them evaluate their current standings and strategize for the future. Sadly, the traditional methods for the same are not only time-consuming but also costly and inaccurate. That's where digital has come to the rescue.
With digital mediums, it has become possible for businesses to get real-time stats about their marketing efforts. Platforms, such as Instagram, Google Analytics, and Facebook, all have their own set of business tools that give you insights on your campaign's performance, reach, and engagement. You can gauge what's working and what is not and implement changes accordingly, in a flexible way, for improved outcomes in the next campaign.
4. Promotes Intimacy via Personalization
Thanks to the digital mediums, businesses are able to connect to their prospects in a personal way. Let's decode how.
Companies now gather data through a variety of digital sources, for instance, website forms, surveys and social media. After analyzing, they then reach out to their leads by addressing them by their names or social media handles, through the channel of their preference and even through chats.
Such personalized interactions make the prospects feel valued by businesses, which in turn, encourages a positive response from them, many times in the form of sales.
5. Fosters Innovation
The revolution of the digital medium has allowed businesses to break the monotony and innovate to fill in the customer pain points. With digitization, there is never a dearth for companies to come up with new concepts, new ways of interacting with the customers, increasing brand awareness, impressing a wider audience, and turning them into loyal consumers.
The trick, though, lies in identifying the need of the customer and offering the best solution possible to always keep them glued to your brand.
6. Offers 24/7/365 Connectivity
Perhaps one of the most significant changes digital medium has effected is the uninterrupted connectivity - 24 hours a day, 7 days a week, 365 days in a year.
Now, businesses don't have to fear losing customers due to the limited hours of operation since the prospects can browse their services online, anytime they prefer. There is also the provision for the prospects to leave their inquiry, fill in a form, or request for a callback.
In simple words, a business is always open and ready to serve the customers, thanks to digital technologies.
7. The Growth of the Cloud
With digitization, there has been a considerable growth in the applications relating to the Cloud. Businesses can take advantage of cloud technologies to streamline their operations. With Cloud-based apps, it is possible to collaborate on projects, anytime, from anywhere. That boosts productivity.
At the same time, companies can create a centralized repository of their documents. For instance, company information, product details, marketing resources, and sales guides. Such records and information can be easily used and updated by authorized groups, across the company.
Additionally, businesses can subscribe to these cloud software when they need, greatly reducing the costs.
8. Increases Competitiveness
It won't be wrong to say that the digital transformation keeps entities on their toes. Now, there is more competition than before among businesses to succeed, to acquire and retain the customers with the best quality offerings. If they fail to do so, it takes mere minutes for the customers to switch to their competitor.
As a result, businesses work even harder to fulfil the customer demands apart from their own goals. That, from a customer's perspective, is only a good thing as what they get is more options and great deals.
Final Thoughts on digital mediums
Being a great influencer that the digital medium is, it has and is continuing to transform businesses for years to come. The ways we explored above only imply how wise it is for businesses to embrace this change or choose to remain behind. However, it is equally important to invest in the right digital tools and collaborate with digital experts to withstand the ever-evolving digital technology.
---
About the Author
Varsha Solanki is a Digital Marketing Strategist at Space-O Canada, a mobile app development company. She has 3 years of experience in the Information Technology industry. She spends her time reading about new trends in Digital Marketing and the latest technologies.