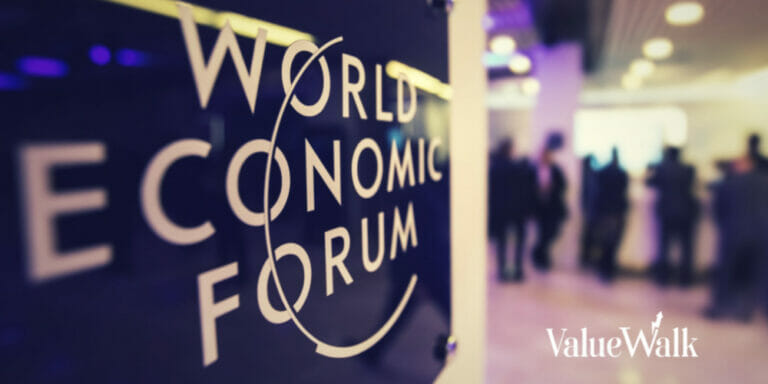 Following are excerpts from the unofficial transcripts of CNBC interviews which aired on CNBC's "Worldwide Exchange" (M-F, 5AM-6AM), "Squawk Box" (M-F, 6AM-9AM ET), "Squawk on the Street" (M-F, 9AM-11AM) and "TechCheck" (M-F, 11AM-12PM) today, Wednesday, January 18th for Davos 2023 in Davos, Switzerland.
Interview with Pfizer Chairman & CEO Albert Bourla
Bourla On China And Vaccines
ALBERT BOURLA: Everybody has their own healthcare priorities and how they want to be able to control it. They have their own, apparently they have their own vaccines, they rely on Chinese vaccines and as far as I know, they didn't ask for western vaccines, but they did ask for treatments from the west.
Gates Capital Management Reduces Risk After Rare Down Year [Exclusive]
Gates Capital Management's ECF Value Funds have a fantastic track record. The funds (full-name Excess Cash Flow Value Funds), which invest in an event-driven equity and credit strategy, have produced a 12.6% annualised return over the past 26 years. The funds added 7.7% overall in the second half of 2022, outperforming the 3.4% return for Read More
Q4 2022 hedge fund letters, conferences and more
Bourla On CDC Investigation
BOURLA: What the CDC said was they saw a signal in one small little database and as a result, they triggered a very comprehensive review of all the databases in existence and they discovered nothing.
Bourla On Pfizer Vaccine Safety
BOURLA: Irrelevant from conspiracy or not, we have a team that constantly does this. They are collaborating with major scientific institutions and they are doing with them and alone ourselves digging into databases and we constantly review and analyze data. It's not a signal, although we have distributed billions of doses.
Bourla On Covid Strains
BOURLA: Every time a strain comes up, we treat it like it would be a suspicious strain. We start working on it. Once we discover there is, we start working on it to see if we'll overcome protection of the vaccine. Possibility, immediately we develop a kind of vaccine just in case the authorities will ask us to do it.
Bourla On RSV Vaccine
BOURLA: For us, we submit it. So we're going to get it whenever the FDA will provide this approval. We have priority review because of the strong data and the disease doesn't have any vaccine right now.
Interview with Nasdaq CEO Adena Friedman
Friedman On Interest Rate Environment
ADENA FRIEDMAN: I think there's still a lot of unknowns that people want to see have a little more certainty around most notably the interest rate environment and what I think we should expect is within the first three to four months, we'll have a pretty known interest rate environment.
Friedman On Recession Concerns
FRIEDMAN: I'd like to think that we don't actually have to plan for a recession. And it's not it's not an absolute certainty that it's going to happen. But what people really want is a known environment, right. So they want to understand their cost of capital as a company.
We want to understand that in terms of underwriting investments, as an investor, you need to understand that in terms of you to model investment, and then understand what your hurdle rate is, in terms of your investment return versus your cost of capital. If we can get to that point where we have a known interest rate environment, even if inflation is still a little elevated, I think we can operate in that environment for a long time.
That will allow investors to make decisions on companies to make capital allocation decisions. And I think we're gonna end up hopefully, even you know, starting a recession, but even if we live in one for a little while, we'll know the environment and that it creates a better environment for investors
Friendman On The Cost Of Growth
FRIEDMAN: This notion of growth at all costs is gone for some period for the foreseeable future. I, the cost of capital is real. So, money costs money and so access to capital is going to have some sort of consequence. That'll make it so companies are making more discerning investment choices in terms of how to grow and expand their business.
They're going to be focused on cash flow a little bit more, I think probably a lot more. And then I think investors are going to underwrite companies that can show profitable growth or a clear path to profitability. And in that in that environment, that's a nice sustainable way for us to manage for a while and a much more sustainable market environment as well.
Friedman On Digital Transformation
FRIEDMAN: The digital transformation of the economy is something that's going to happen. It's happening. It's an unstoppable force. I think companies will continue to focus on that making their use of their data much more strategic, being able to leverage their infrastructure much more efficiently.
And frankly, with the labor environment, they're trying to do more with less. So they want that technology, that technological transformation is real. I think that's one of the threes, right? That's the one that's going to go into three and then they're gonna have to look at what what growth pillars are really painful and as like we have three key growth pillars and we're continuing to be very bullish on us. But we have to make sure we're very efficient internally to be to have the benefit to be an investment
Friedman On Blockchain And Crypto
FRIEDMAN: I think that the blockchain technology continues to be something that could have really interesting, you know, for in finance but when you look at cryptocurrencies that that particular ecosystem went through a massive reckoning.
And I like to say that way you kind of saw what would happen in the framework, that there was no regulation, right? It's just, you have to think about regulation is actually helping create sustainable high integrity, trusted markets. I also think about the crypto world we had, it's lost trust, it's lost the confidence of investors.
So what's gonna happen next, I don't think it's gonna die. I think, frankly, there are going to be there certain cryptocurrencies that have real utility. More adults want to come into the room. And it is time for, it's time for some really trusted players to come into the space. However, the regulatory environment needs to be clarified.
Interview with Accenture CEO Julie Sweet
Sweet On Shaping The Economy
JULIE SWEET: For us, working with emerging technologies, being ahead of the curve is what we do, and what is most interesting about this work is that because we're doing it with not-for-profits, governments and companies, we're actually shaping the technology at scale, and that's, you can't put a price on that.
Sweet On Metaverse Use Cases
SWEET: Consumers want to do it. 55% all say they want to do it in the next 12 months. Industrial metaverse – huge. Enterprise metaverse – I've already got 150,000 people going through it to onboard. First diversity fair in the metaverse starting next month. The use cases are enormous.
Interview With NYSE President Lynn Martin
Martin On Pipeline
LYNN MARTIN: The pipeline is strong. The pipeline's never been stronger. The power of the public market currency has never resonated more than it's currently resonating. However, as you know and as you report on every day, we're in a period of deep uncertainty, and that's being reflected by the market. Market doesn't like uncertainty. So what that's caused is CEOs of companies looking to go public have postponed their plans, and they're just waiting for the market volatility to abate.
Martin On Coming To Market
MARTIN: We're excited about the pipeline. We're excited about the amount of innovation that's coming to market. We're just really looking forward to the time when the market volatility could abate just a bit so some of these amazing companies could come public.
Martin On Crypto
MARTIN: I've long said that crypto is a market in need of regulation. We need to know what the regulatory guideposts are. We need to know what a framework is to bring this asset class under the more traditional structures that have served volatile markets, volatile periods well, and that's more the centrally traded, centrally cleared types of frameworks.
Interview with EY Global Chairman & CEO Carmine Di Sibio
Di Sibo On Market Optimism
CARMINE DI SIBIO: I think people are starting to think that maybe the major markets in the world are getting inflation under control. Maybe with China opening in terms of COVID, there'll be more physical interaction between individuals which will be helpful in terms of any kind of relationships, in particular on the business side.
Interview With Cisco Chairman & CEO Chuck Robbins
Robbins On US And China
CHUCK ROBBINS: I think it's more important from a global stability perspective more so than it is about whether I invest in China or not. I think we need the U.S. and China to find a way to compete and disagree but do it in a way that it works for the global economy.
Robbins On Recession
ROBBINS: Somebody asked me last night, what are you hearing from all of your peers? And I said, well publicly everybody's being asked are we going to have a recession, and most people are saying, yeah we're going to have a mild one.
Beyond that we're not really talking about it. And I think most people are generally over the mid-term and long-term very optimistic, and hopefully it turns out to be like Davos. If everybody's talking about a recession, it won't be as bad because we're just going to be wrong.
Robbins On Companies Investing
ROBBINS: The pandemic taught the C-suite executives and government leaders around the world really up close and personal the power of this technology and what it can do, and I think they're now understanding. Whether it's connecting industrial systems to the internet or changing the way you interact with your customers, companies are investing.
Interview with Georgia Governor Brian Kemp
Kemp On Being In Davos
BRIAN KEMP: I'm here selling our great state. I mean, we have so many good things going on in our economy. We've had two record years in a row with job growth and investment. Our mid-year numbers that I got while I was on the way out here are set to break last year's record if you take out in the Rivian and Hyundai deals which you don't get those maybe once in a decade if you're lucky if that. So we're still doing incredible even in this environment.
Kemp On EV Legislation
KEMP: Well when the legislation passed, it treated our Georgia based companies unfairly. You know, it helped because we're, you know, I think a right to work say I believe the legislation the way it was drawn up and passed was designed to help the union base workforce in other states. You know, we made that aware to our US senators.
Before the legislation passed, we worked with the White House and them since to get some changes so that just every company that's building electric vehicles in the United States is treated fairly. That's all we're asking for. It's unfortunate that was not the case when the legislation passed and we continue to urge them to fix it.
Interview with Goldman Sachs Chairman & CEO David Solomon
Solomon On Consumer Business
DAVID SOLOMON: We probably took on more than we should've, too much too quickly. But I think we now have a very good deposits business. We're working on our cards platform, and I think the partnership with Apple is going to pay meaningful dividends for the firm over time.
We have this acquisition of GreenSky. We think it's a good business and so we're going to give people a clearer view, there's more transparency around how they can contribute.
Solomon On Executing Goldman's Strategy
SOLOMON: We're focused on executing our strategy. We've made a lot of progress over the last few years. We've got more to do, but I think the firm is incredibly well-positioned. And we have a business mix that's very sensitive to capital markets activity and asset prices. We're trying to evolve that, but we still have a distance to go and we're working on it.
Solomon On Job Cuts
SOLOMON: During the pandemic for 2 and a half years, we stopped our normal process of reviewing underperformers for 2 and a half years. The environment's changed, and we made the difficult decision and it's kind of a reset, and I think it was the right decision, and it positions us very well as we go forward as we see the environment forward. So I hate the fact that we had to do it, but given how we've grown the firm and the headcount, it was the right decision to do.
Solomon On Views Of Soft Landing
SOLOMON: I think the sentiment is softening a little bit and the view the chance of a softer landing both in the U.S. and Europe is actually increasing. Our economists, you know, our economics team has been pretty soft landing over the last 6 months. I was more in a position because I was talking to CEOs who have been more cautious that I was more uncertain. But I see CEOs softening a little bit.
Solomon On Dealmaking
SOLOMON: Dealmaking has slowed a little bit, but I point you to our M&A revenues in the 4th quarter and the relative performance of our M&A franchise. We're still seeing good performance in our M&A franchise, but it's off the peak.
Interview with Liberty Global CEO Michael Fries
Fries On Broadband In The Pandemic
MICHAEL FRIES: In the broadband business, the pandemic wasn't that bad to us, right? Nobody was disconnecting internet or mobile during the pandemic, they were actually looking for faster speeds and more connectivity. So we kind of did pretty well during the pandemic period. And I think, you know, we're an essential service and that's been positive.
Fries On Cable TV Business
FRIES: I think the pay TV business or the cable TV business traditionally has done better in Europe, principally, because streamers came later. And I think the broadcasters in Europe are actually pretty strong.
Fries On Fixed Wireless
FRIES: US cable guys have started selling horizons mobile product and they're having to get to four or 5 million customers, each still small. In Europe, one out of every two broadband subscribers takes a mobile product from us, I think in the US, it's 20%.
So we're highly converged and we're approaching each home and each business with a fixed and mobile proposition and with equal, equal weight and equal dependence fixed wireless, which is trying to provide 5G access to the rural markets. Not as big an issue here because Europe is dense and urban.
Interview with Guggenheim Partners CIO Anne Walsh
Walsh On Being Ahead Of Market Peers
ANNE WALSH: We're a little ahead of our market peers in terms of our viewpoint. Our market peers are sort of anticipating a recession maybe at the end of 2023, maybe into 2024. But we think that this quantitative tightening, which is both a combination of rate hikes, which we anticipate the Fed will continue.
Certainly the market has priced in 2 25-basis-point rate hikes this year still. And of course the addition of the quantitative tightening coming from the reduction of the balance sheet will also help to drive down prices further. So all this is sort of feeding into our narrative for this year.
Walsh On Time To Reposition
WALSH: I think this is a time to reposition portfolios. As a long time fixed income manager, there's one thing the Fed has done for us, and they put the income back in fixed income. So right now, there's a very good time to be in investment-grade fixed income relative to equities. Equities haven't repriced yet, and as we go through a recessionary timeline, we will see that. But certainly right now, the fixed income story is a good one.
Interview with Carlyle Group Co-Founder & Co-Chairman David Rubenstein
Rubenstein On Inflation Concerns
DAVID RUBENSTEIN: I think the Fed has telegraphed that it's likely to do 25 basis points at its February meeting, and they haven't telegraphed it but it's probable that they'll do maybe 25 in March and then I think they'll pause for a while and see what the impact is. And hopefully by the end of the year, they might be able to do the reverse and actually begin to lower rates. That's the hope.
Rubenstein On The Best Time To Invest
RUBENSTEIN: In my own view is that the best time to invest is when there's some uncertainty or when the economy is seen to be a little bit nervous in terms of where it's going. That's the best time to invest. It's not when the markets are going this way.
RUBENSTEIN: It's a good time to invest now because I think the markets are not going to see another 20% drop in public prices. I think that's probably past us. I think we're probably coming back to the point where people are gonna feel very comfortable investing at least in my view. I think prices between the sellers and buyers are still a big gap and because the sellers are are afraid that—
ANDREW ROSS SORKIN: They're holding on.
RUBENSTEIN: Right and the buyers don't want to look stupid by buying now but there's too big a gap and it's that is a bigger problem than anything else right now.
Rubenstein On Congress
RUBENSTEIN: I do think that in terms of fiscal policy, Congress is not likely to default in my view, they will go right up to the end. And then at the end, somebody will plank and I think that's probably a good thing. The markets are not going to want to have a default. We've never had a default. I think that's not a good thing. And I think we shouldn't be playing chicken but I think—
Rubenstein On China
RUBENSTEIN: When you change your government policy, you can't do it overnight so quickly. All of a sudden, it looks like you were making a mistake before. So you evolve. And I think the Chinese government is now evolving from a complete Covid shutdown to the kind of more different different Covid policy.
I think they would like a better relationship with the United States and they are astounded that we think they're going to invade Taiwan sometime soon. They just don't think that's in the cards for them. So I don't think they are against having a better relationship.
The real problem, I think, is the US doesn't have a situation where we can get into a better relationship with China without causing all the Republicans to be upset with Biden and vice versa.
Interview With Uber CEO Dara Khosrowshahi
Khosrowshahi On Consumer Spend
DARA KHOSROWSHAHI: Consumer spend remains strong and a lot of people are thinking about, oh, there's a recession coming, etc., there's demand weakness. We obviously haven't announced our results, but generally I'd say across the world the consumer stays strong, and we're a consumer company in terms of demand.
Khosrowshahi On Uber Drivers
KHOSROWSHAHI: We need more drivers. We are now the single largest source of work in the world. There are 5 million drivers. Not gig work. Work in the world. There are 5 million drivers on our platform, and we could add another 500,000 drivers tomorrow and they would have work, so we absolutely need to add drivers.
Khosrowshahi On Inflation
KHOSROWSHAHI: At the same time, 70-80% of drivers who are joining the platform are saying that one of the reasons they're joining the platform is because of inflation. It is because of cost of living and earning on Uber is helping them buy their groceries or otherwise continue to live their lives.
Khosrowshahi On Volatility In Earnings
KHOSROWSHAHI: There's volatility in the earnings. You have good days, you have bad days, there are good situations, etc. And if we can remove some of that volatility, which means benefits, minimum earning standards, etc., we can actually make driving more attractive.
Interview With Moderna CEO Stephane Bancel
Bancel On RSV Vaccine
STEPHANE BANCEL: So pre-Covid in 2019 if you look at the respiratory viruses that drove specialization in the US and around the world, RSV was number two. It's not very well known. It used to be not tested.
And because there's no vaccine, nobody really talks about it. There's a flu vaccine, of course, as you know, and so as we just looked at the impact on the world, hospitalization and death, we need to find a solution.
And so we deployed the mRNA technology and actually if you look at one of the amazing things about this technology is we started with Phase I for the RSV vaccine in January 2021, just after the COVID-19 vaccine was approved and here we are just 24 months after, we are now seeing Phase III positive data.
Bancel On How Covid Is Handled
BANCEL: I think governments and industry have to work together. We're, of course, the scientific and academic community to figure out how do we educate people? How do we share the real-world evidence?
Bancel On Combining Vaccines
BANCEL: We're trying to combine them so we currently have in the clinic Covid booster and flu booster in one dose. Covid booster, flu booster and RSV also in one dose because I agree with you when we talk to consumers, people don't even remember now did I get a Covid shot this winter or the flu shot? Think about when you had third one- for people who are 50 or 60 years old.
Interview with Illinois Governor J.B. Pritzker
Pritzker On Crime
J.B. PRITZKER: Crime is coming down gradually in the city and across the state. It's going to take a little while. These things don't come down immediately. But it's getting better.
Pritzker On Jobs And Business
PRITZKER: We're in a much better fiscal situation in the state and a much better position to help businesses. It has not been a high tax state. 4.95% individual income tax is not a high rate. We're not raising that rate. The rate has remained steady. And we're attracting jobs and business to the state.
Interview With Coca-Cola Chairman & CEO James Quincey
Quincey On China
JAMES QUINCEY: What matters to our business is the mobility of consumers in the country. Obviously there's an increase in mobility so that's going to be good for us. Chinese New Year is a couple of weeks away so we're going to have to wait and see how that all plays out.
We typically don't know how the end of the year start from the beginning of the year has gone in China until we get past Chinese New Year because it's such a big occasion for them and with the reopening it's a little confused so we'll see. The trajectory of them reopening I'm sure will be very like the U.S. and the European reopens.
Quincey On Consumer Stress
QUINCEY: Cleary there's consumer stress you cannot go on long when inflation runs ahead of wages without consumer stress. That happened in the U.S., happened in Europe. Our focus has been we're going to past on the cost increases come through, whether from services or commodities or other inputs. Of course, we try and adapt our packaging strategy to give the consumers the price point that works for their pocketbook.
Quincey On Commodity
QUINCEY: We've seen commodity pressure slightly reduce. Obviously, we're a large corporation, large system so we hedge forward so sometimes commodities come up and then come down but the underlying price is still higher today than it was necessarily before.
Quincey On Inflation
QUINCEY: The inflation has moved to the service sector, to the wage sector and so some costs are slowing down and some are ramping up if you like, but overall, I think everyone's expectation is that the inflation pressure will soften if only we're going to start comparing to the high numbers from last year.
Quincey On Having The Right Portfolio For Consumers
QUINCEY: The number one thing about us is there is no silver bullet. What's really working for us is having the right portfolio for the consumer and backing it up with the market and innovation.
Interview With Mastercard CEO Michael Miebach
Miebach On Consumer Resilience
MICHAEL MIEBACH: The consumer has been resilient so that's the headline. And if you peel the onion a bit, what you generally see is depending on the country, the inflation is clearly a trend that is global, but the impact on the consumer has been different country by country depending on policy reactions.
Miebach On Credit Delinquencies
MIEBACH: If you look across the industry, we talked to our financial services partners, banks and the like, we are still finding our way back to pre-crisis delinquency levels on the long-range normal so it's still in below average territory.
Miebach On How Inflation Is Affecting Business
MIEBACH: Medium, short-term, moderate inflation has been good for our business because it raises the overall volume but this is, this is the kind of impact on a business you don't really want as you look at having a sound economy.
Miebach On China
MIEBACH: Northeast Asia has been shut and now it's starting to really gain a lot of momentum. So I think we should all look forward with optimism on what that will do for a global economy. We have seen the last few years, wherever travel restrictions have been removed, people just travel they go and they go out and we expect the same thing here and it's going to be big volume.
Miebach On Blockchain
MIEBACH: We have been bullish on blockchain technology and what it can solve so that's really where our investments went, where we went out to the market to partner with banks and so forth and see how we can further optimize cross-border payments, make them cheaper, more effective, things like that.
That's where our focus was, so the noise that we have, unfortunate noise in the crypto winter, and those are things that we are staying close to to make sure that we protect Mastercard holders there. But, it's really the focus on technology and what can it do.