The number of hedge funds and venture capital firms investing in cryptocurrency and blockchain companies continues to grow at a record pace. 34 cryptocurrency funds have launched this year, putting 2018 on track to meet or exceed the record 100 plus crypto funds launched in 2017 according to research firm, Crypto Fund Research.
[REITs]
Q1 hedge fund letters, conference, scoops etc
The continued growth of the crypto fund industry comes despite significant headwinds. The euphoria of ever increasing crypto prices has worn off with Bitcoin and Ethereum down 50% from their late 2017 highs. Further complicating matters for cryptocurrency funds, the SEC announced last month it would investigate as many as 100 funds. Several funds have already received subpoenas.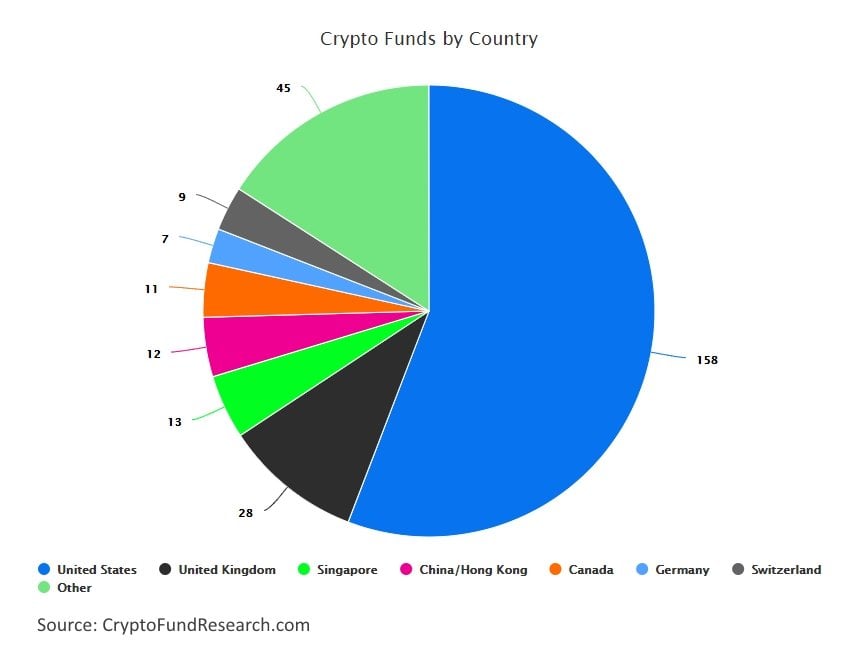 These headwinds haven't deterred cryptocurrency funds hoping to capitalize on growing interest in cryptocurrencies from retail and institutional investors. According to Crypto Fund Research, half of the 34 crypto funds launched this year are based in the US. This ratio is consistent with prior years and indicates funds are willing to cope with greater regulatory scrutiny in order to tap American investment markets.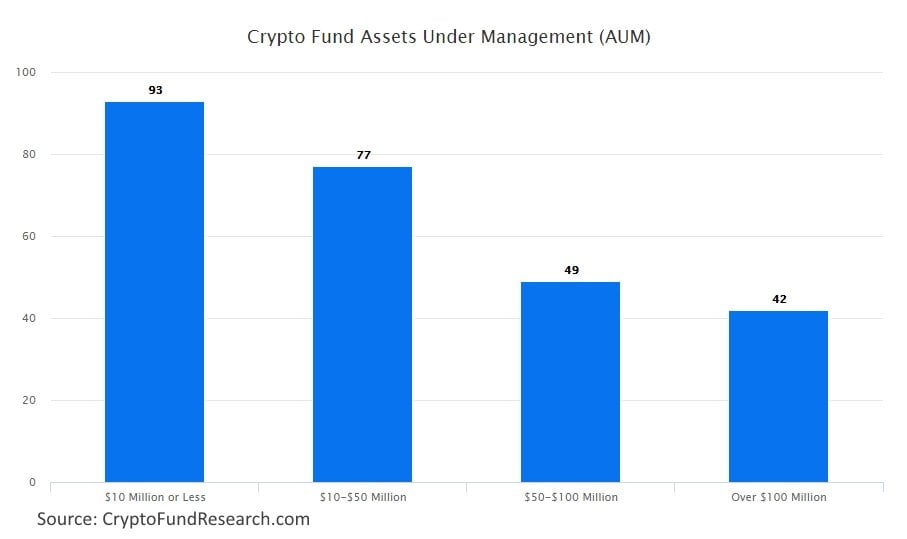 Still, the growth in the number of cryptocurrency funds is unlikely to keep up this pace indefinitely. Josh Gnaizda, CEO of Crypto Fund Research says, "Consolidation amongst crypto funds is almost inevitable at some point. The majority of funds are quite small by hedge fund standards – under $10 million in assets. It is difficult for funds of this size to remain profitable long-term and we expect many to close as they face pressure from regulatory agencies and volatile prices in cryptocurrencies that make performance fees unpredictable."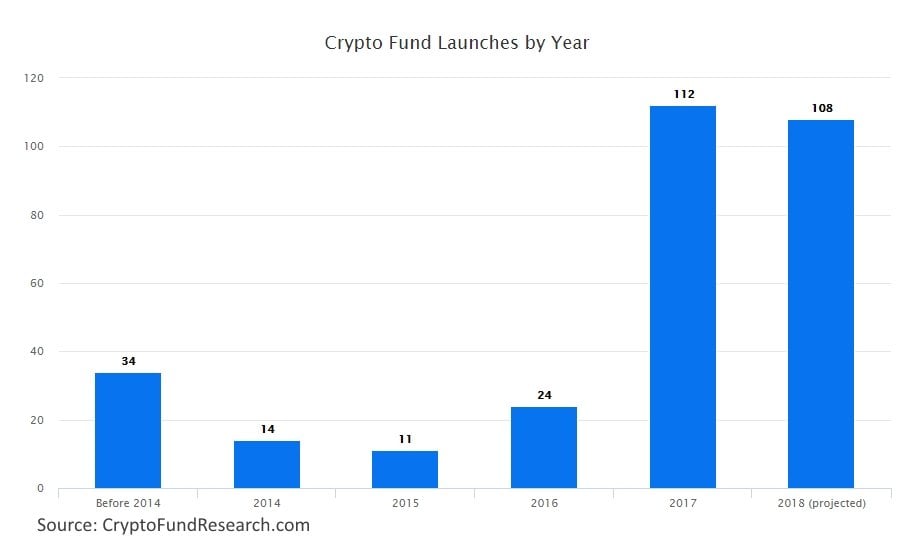 Of the 276 cryptocurrency funds launched so far, 174 invest directly in cryptocurrencies and are broadly categorized as hedge funds. 90 are venture capital funds investing in fintech and blockchain companies.
The venture capital side is dominated by existing VC powerhouses like Sequoia Capital and Andreessen Horowitz which have expanded their fintech and technology funds to include blockchain companies. Andreessen Horowitz has indicated it will soon launch a dedicated cryptocurrency fund.
You can view more on the current state of the crypto fund industry in this infographic.