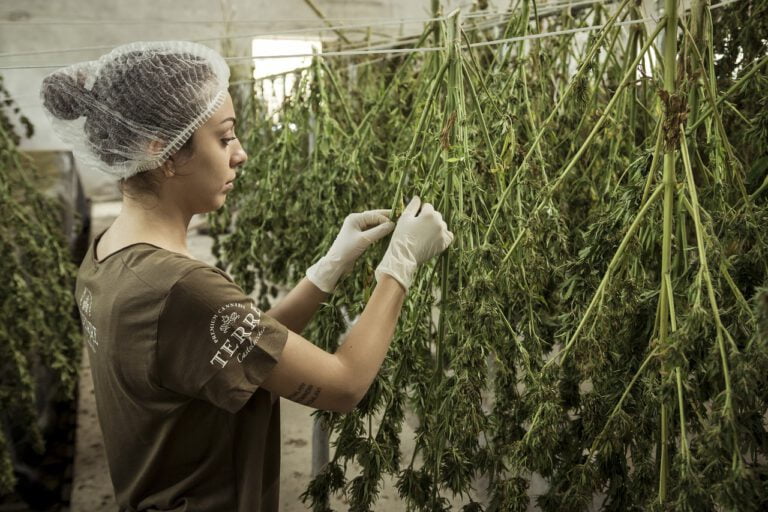 Whitney Tilson's email to investors discussing the cannabis, EV and AV sectors; bank stocks are ripping; the journalist and the pharma bro.

Q3 2020 hedge fund letters, conferences and more
1) Picking up where I left off in Friday's and yesterday's e-mails on why I think buying bitcoin and other cryptocurrencies is nothing more than speculation...
London Quality Growth Investor Conference: Buy Dassault Systemes
At this year's inaugural London Quality Growth Investor conference, Denis Callioni, analyst and portfolio manager at European investment group Comgest, highlighted one of the top ideas of the Comgest Europe Growth Fund. According to the speaker, the team managing this fund focus on finding companies that have stainable growth trajectories with a proven track record Read More
Consider Investing In Cannabis And EV Sectors
My best advice is not to speculate at all. But if you're going to do it with a small part of your portfolio, I'd suggest considering the cannabis or electric/autonomous vehicle ("EV" and "AV") sectors, where there are at least real companies with real products and revenues.
For guidance on the former, I highly recommend the Cannabis Capitalist newsletter from my friend Tom Carroll over at Stansberry Research.
...........
As for EVs and AVs, earlier this year, I put together this video on why I'm so bullish on the sector. It's gotten an extraordinary response.
Bank Stocks Are Ripping
For the last couple of months, my friend Doug Kass of Seabreeze Partners and I have been pounding the table on bank stocks, which have been ripping higher lately... They did so again yesterday after this news broke on Friday: Fed allows banks to resume share buybacks.
I haven't sold any of my financials, but Doug used the recent strength to trim his exposure to the sector "from very large- to medium-sized," as he explained in this missive:
For the first time in almost a year, I am scaling back some of my bank stock holdings now.
Though a bit unexpected (from the standpoint of timing), the buyback news after the market's close likely marks a near-term top in the shares of the major money center banks, which have gotten extended and overbought.
Given my sour market view and assessing the sector's near term (three to six month) reward versus risk, the move from November, culminating in yesterday's move higher, has produced a less attractive upside versus downside.
I remain enamored with the intermediate to longer term outlook for bank stocks, but I am taking my XLF, BAC, C, WFC and JPM holdings from very large- to medium-sized now.
This move is a bet that I will be able to add back to my bank holdings at lower prices than the stocks are now trading in the after hours.
The Journalist And The Pharma Bro
4) One of the reasons I rarely read fiction is that the real world is filled with wild stories that no one could make up – like this one...
Longtime readers may recall my July 24, 2019 e-mail, in which I told the story of when notorious "Pharma Bro" Martin Shkreli tried to stiff me. I made sure he didn't get away with it – but he appears to have duped someone else over the past few years, as this article documents: The Journalist and the Pharma Bro. Excerpt:
Almost every weekday for six years, Christie Smythe took the F train from Park Slope downtown to her desk at Brooklyn's federal court, in a pressroom hidden on the far side of a snack bar. Smythe, who covered white-collar crime for Bloomberg News, wore mostly black and gray, and usually skipped makeup. She and her husband, who worked in finance, spent their free time cooking, walking Smythe's rescue dog, and going on literary pub crawls. "We had the perfect little Brooklyn life," Smythe says.
Then she chucked it all.
Over the course of nine months, beginning in July 2018, Smythe quit her job, moved out of the apartment, and divorced her husband. What could cause the sensible Smythe to turn her life upside down? She fell in love with a defendant whose case she not only covered, but broke the news of his arrest.
This story has spread like wildfire, as this USA Today article notes: Martin Shkreli wishes 'best of luck' to former reporter who left her job, husband for him.
I feel badly for Ms. Smythe, who's clearly been conned by a master con man. I hope she realizes it and breaks the hold Shkreli appears to have on her before her life is further ruined.
Updated on