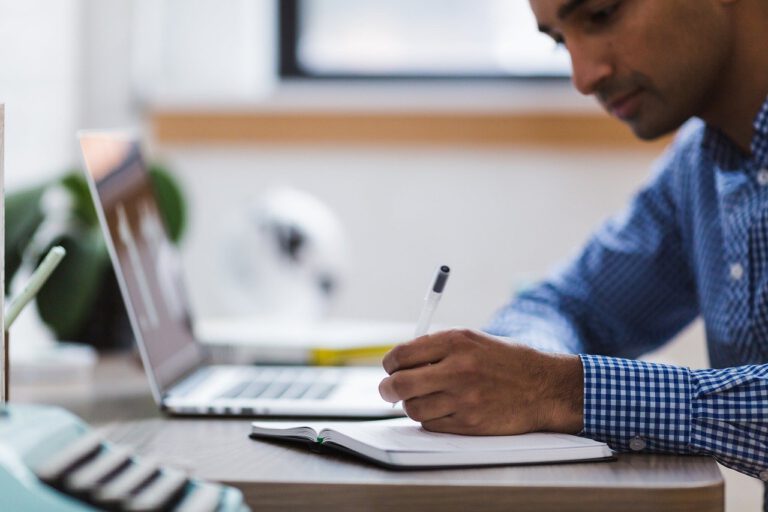 Box Inc (NYSE:BOX) CEO Aaron Levie promised to work collaboratively with new investor Starboard Value in a 2019 interview and said the company he founded was "very aligned with Starboard's interests." But recent events have shown the two are working on different versions of the same document.
Q1 2021 hedge fund letters, conferences and more
This week, Starboard came out against a convertible preferred stock issuance to KKR, which gave the private equity giant the right to an 11% stake and a seat on the board, as well as a 3% dividend. "The only viable explanation for this financing is a shameless and utterly transparent attempt to 'buy the vote' and shows complete disregard for proper corporate governance and fiscal discipline," Starboard said in its letter, dated May 3.
Qualivian Investment Partners July 2022 Performance Update
Qualivian Investment Partners performance update for the month ended July 31, 2022. Q2 2022 hedge fund letters, conferences and more Dear Friends of the Fund, Please find our July 2022 performance report below for your review. Qualivian reached its four year track record in December 2021.  We are actively weighing investment proposals. Starting in November Read More
A Second Proxy Fight
The activist, a 7.7% shareholder, now plans a second proxy fight, having settled last year for a role in selecting two new board members, neither of whom were Starboard employees. It is unclear how many board seats it will seek but Levie himself will be up for election this year. Box's board is staggered, and Levie and Dana Evan, the surviving directors in 2021's class, received about 15% opposition three years ago, according to Proxy Insight Online.
Yesterday, Activist Insight Online reported that a second top-10 shareholder backed Starboard's arguments about the KKR investment being a defensive ploy. However, Box's plan to use the $500 million proceeds to repurchase shares could diminish antipathy to the board by allowing frustrated shareholders to exit. The pricing of the tender offer will be announced after the company reports earnings on May 27.
So far, Starboard hasn't called for a sale and has instead focused its arguments on the lack of operational progress since the settlement, which included the formation of an operating committee on the board. In particular, Managing Member Peter Feld cited slowing billings growth.
Box countered that on a host of metrics – including revenue, free cash flow, and non-GAAP margins – it was doing well. It also sought to head off governance arguments by referencing the seven new members that have joined its board in the past three years (it has only 10 directors), the recent separation of its chairman and CEO roles, and the appointment of one of the Starboard-approved directors as the new chair. Indeed, following these improvements, Box's score on Activist Insight Governance has improved from "poor" (10 points of 20) to "bad" (12).
Most entertainingly, it shot down Starboard's hint that it might seek direct representation on the board as unnecessary, given the appointment of KKR's John Park. "Park's appointment will enable the company to benefit from a stockholder representative and his proven track record of driving growth," Box said in its response to the nominations.
But what Box doesn't have is the share price performance to back up its sunny outlook. The company's five-year total shareholder return is 78%, versus the median peer's 206%, according to Activist Insight Vulnerability, and its valuation, based on a price-to-sales ratio, is about half the median peer's.
For now, Starboard has said it is open to negotiations and there is plenty of time before the annual meeting, which is likely to be held in July.
In the meantime, management has some defenders. Raymond James analysts wrote after the KKR announcement that they were "believers in the long-term vision," giving management carte blanche to pursue M&A and organic growth opportunities. "While our conversations with some investors have expressed a preference for an outright sale of the company, we're reminded that the board (who would have seen all potential options) unanimously approved the KKR investment," the April 14 report read. "We would also remind investors on management's execution on delivering margin expansion well ahead of schedule while maintaining overall growth rates."
For his part, Levie appeared to issue a "no sale" sign in February when he tweeted, "Snapchat is now worth $100B. Everyone thought Facebook would crush them when they turned down a $3B offer. Staying focused and ignoring the doubters is how you continue to compound value over the long run." The fact that Box's market cap is a little over $3 billion is surely a coincidence.
If the economic arguments will be interesting to watch, a proxy fight could be a valuable case study from an activist defense perspective too. "White squire" investments, where a friendly investor is invited to take a significant stake to head off potential trouble, have a mixed track record as our in-depth article on the fight this week outlined. But one of the most successful examples, at Papa John's International, set the stage for the end of the company's grief with founder John Schnatter and a huge upside for shareholders. Too bad that investor wasn't available this time around.
Josh Black, Editor-in-Chief, Insightia
Calls To Conduct Racial Equity Audits
Recent weeks have seen an influx of votes on shareholder proposals calling on U.S. banks to conduct racial equity audits. These relatively new proposals, primarily filed by Change to Win Investment Group (CtW) and the Service Employees International Union (SEIU), have criticized banks for their failure to address racial inequality through a lack of board diversity and alleged lack of commitment to social justice from directors.
"Financial institutions must recognize that as the demographics in America continue to change in the coming decades, racial justice and economic equality issues will be increasingly important to investors," said CtW in a letter to JP Morgan shareholders ahead of the bank's May 18 annual meeting. "In this context, a deep dive today into unconscious or subtle forms of discrimination can be viewed as a smart investment that will contribute to long-term shareholder value."
Investors clearly share the concerns posed by both CtW and SEIU, with proposals seeking racial audits at Citigroup, Goldman Sachs, and Bank of America (BofA) receiving 38.6%, 31.3%, and 26.5% support respectively at the U.S. banks' April annual meetings.
It is not just banks that are being targeted for racial audits, either. A similar proposal, filed by Handlery Hotels, asking Abbott Laboratories to report on racial justice, received 38.8% support at its April 23 annual meeting.
Racial equity audit proposals have received an average of 29% support so far this year. In comparison, proposals asking companies to create social reports have received an average of 21.1% support so far this year, according to Proxy Insight Online data.
Concerns Regarding Abbott's Score
Investors expressed concerns regarding Abbott's 40% score on As You Sow's Racial Justice Scorecards, which measure corporate efforts to promote racial equality among directors and employees.
A request for a racial equity audit will also be subject to a vote at Amazon's upcoming May 27 annual meeting, despite the e-commerce giant's attempt to exclude the proposal, along with 10 other shareholder resolutions, from its proxy statement earlier this year. The resolution was also set to be discussed in depth during a pre-AGM virtual meeting on May 6, organized by Amazon shareholders.
One explanation for the groundswell may be the pressure on leading fund managers to step up their engagement. In April, BlackRock agreed to carry out an independent racial audit of its operations in 2022, after both CtW and SEIU filed a proposal with the world's largest fund manager, criticizing it for opposing a significant number of shareholder proposals in 2020 that addressed racial justice issues.
State Street General Advisors (SSGA) has also been asked to conduct a racial equity audit, SEIU suggesting in its resolution that SSGA "often did not use its clout as a significant owner to advance racial justice," despite notifying portfolio companies that it expects them to articulate their risks, goals, and strategy as related to diversity, starting in 2021.
Demand To Produce Social Reports
In 2020, BlackRock and SSGA supported 5.9% and 35.3% of global shareholder proposals asking companies to produce social reports, respectively, and 27.3% and 60% of proposals seeking amendments to corporate diversity policies, respectively, according to Proxy Insight Online data.
The pressure may be bearing fruit. BlackRock supported the one proposal seeking racial reporting it has voted on so far this year (at Johnson & Johnson), announcing in a voting bulletin that it believes audits can "complement current programs to advance racial equity."
Last month, Vanguard also revised its proxy voting guidelines, stating it is "likely" to support proposals that request disclosure on workforce demographics, including gender and racial categories, and "may vote against directors where there is a lack of sufficient progress on board diversity and board diversity disclosure."
Judging by the early impact of racial equity audits, although banks are the first to be targeted with proposals of this kind, they likely won't be the last.
Rebecca Sherratt, Corporate Governance Editor, Insightia
Updated on