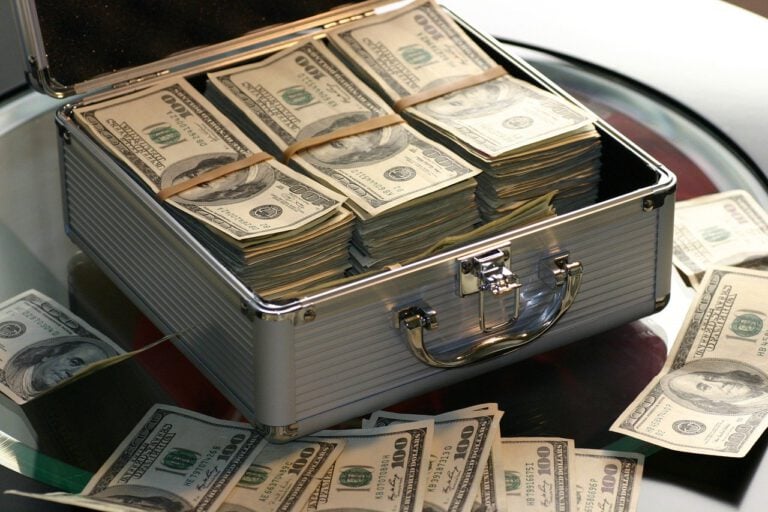 The ongoing pandemic saw millions losing their jobs, major corporations declaring bankruptcy, small businesses closing permanently, and forced an entire world into the confines of their homes, yet having a beneficial impact on the mega-rich of America. In roughly eight months, 650 U.S. billionaires saw their wealth approach a combined $4 trillion as the Dow peaked at the 30,000 mark.

Q4 2020 hedge fund letters, conferences and more
Although the pandemic has meant that strict lockdown regulations had to be imposed globally by national governments to help curb the spread – these markets managed to keep thriving.
London Quality Growth Investor Conference: Buy Dassault Systemes
At this year's inaugural London Quality Growth Investor conference, Denis Callioni, analyst and portfolio manager at European investment group Comgest, highlighted one of the top ideas of the Comgest Europe Growth Fund. According to the speaker, the team managing this fund focus on finding companies that have stainable growth trajectories with a proven track record Read More
eCommerce
With brick-and-mortar stores closed, and limited freedom of movement, people were simply forced to take their shopping online. Online retail spiked at the beginning of March and April, with Amazon reporting over $70 billion in profit in Q1, while Walmart's online sales rose by 75%.
Jeff Bezos – dubbed the richest man on earth, the CEO of Amazon had his wealth increase by 64.42% between March and November 2020. His wealth grew by $64.4 billion, and his current net worth is $1.82 trillion.
Alice, Jim, and Rob Walton – the trio from Walmart increased personal wealth by 29.23%, 28.21%, and 28.84% respectively. On average, they grew their wealth by $15.3 billion as online shopping surged mid-March.
Tech & Software
With offices closed, some permanent employees were pleased to find themselves working from home. Overall, the performance of tech and software such as Zoom, Skype, Microsoft, and others saw a steady rise throughout 2020.
Bill Gates – the founder of Microsoft has seen his wealth grow year-by-year, and in 2020 his net worth grew by 21.84% as millions were forced to work remotely.
Eric Yuan & Family – as the founder of Zoom, and the most used video conferencing app during the pandemic, Yuan managed to increase his wealth by 243.8% and managed to bring his total net worth up from $5.5 billion to $18 billion.
Pharmaceuticals
The recent rollout of global vaccinations had dozens of companies in the health industry scramble as the race was on to start development and trials for a COVID-19 vaccine. The Biomedical Index concluded that stocks in this industry increased by 321%
Thomas Fearn Frist Jr. – co-founder of HCA Healthcare and physician, made a pretty penny as the demand for healthcare, PPE, and related services soared with coronavirus hospitalizations. In total, he halted a staggering $6.1 billion, increasing his wealth by over 80%.
Carl Cook –CEO of the Cook Group, Carl received his piece of the billionaires' pie – making an additional $2.5 billion as the pandemic raged on.
Home and personal entertainment
Being stuck at home during 2020 wasn't too bad, especially if you had access to a computer, television, a mobile device, and unlimited internet. As demand for home entertainment spiked in March, April, and May, companies such as Netflix, Disney, Facebook Inc., and various gaming developers had their market shares increase by more than 70% respectively.
Mark Zuckerberg – the debated founder of Facebook managed to put millions at ease, as Facebook offered "Shop" a portal for small businesses to sell their good during store closures. Zuckerberg made $47 billion from March to November 2020.
Laurene Powell Jobs – although she is the heir to the Apple dynasty left behind by her late husband Steve Jobs, she managed to bring in more than $3.7 billion all via shares and stock in Apple and Disney.
Honorable mentions:
Elon Musk – the one person who seemed to play it cool as his billions kept growing during the pandemic, Musk accumulated more than $128 billion during March and November 2020, raising his wealth by 524%. This is as stocks and support on the S&P 500 for both Tesla and SpaceX soared, with Musk looking to have the first humans sent to Mars in the coming year.
Dan Gilbert – the co-founder of Quicken Loans had his wealth increase by a staggering 575%, raising his total net worth from $6.5 billion to $37.4 billion by the end of 2020.
Yet, while an entire globe of people is feeling the burdens caused by the pandemic – those who are fortunate enough to have seen their wealth grow exponentially have quickly toppled records, and shattered the light on their net worth.
Updated on