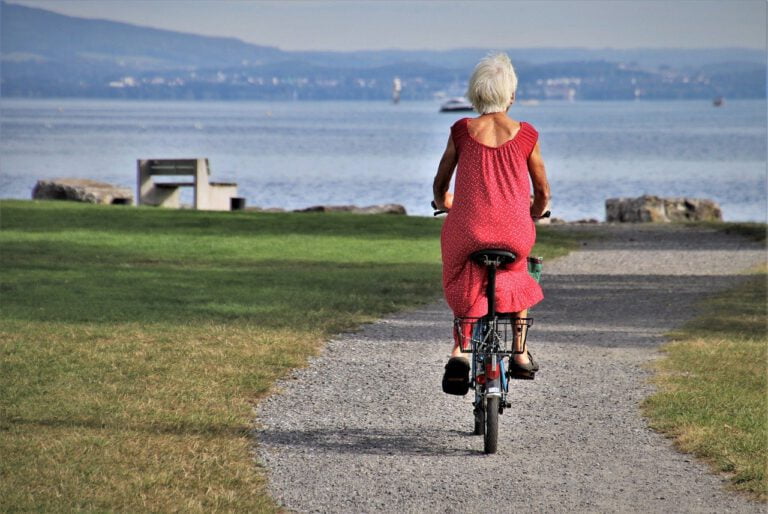 In the minds of some Baby Boomers' kids, there is a fine line between enjoying retirement and spending their inheritance. Fine line or not, more and more people are using money that would have been their kids' inheritance to partake in adventures and self-discovery.

Q4 2020 hedge fund letters, conferences and more
Many of these retirees view this time in their life as a much needed and deserved reward for spending the last 40 to 50 years working. Money that was hard-earned and meticulously saved can — and should — now be used to explore the world.
Maverick Capital Slides 22.9% In Q1, Short Bets Yield Positive Returns [Exclusive]
Maverick Capital's flagship hedge fund lost -22.9% in the first quarter of 2022 according to a copy of the firm's quarterly update, which ValueWalk has been able to review. The firm's flagship fund, Maverick Fundamental Hedge, accounts for $3.7 billion of the group's $8.1 billion of assets under management. Even after losses in the first Read More
Such a simple subject is also a contentious one. Shouldn't seniors be allowed enjoyment? On the other hand, shouldn't parents leave their children with some sort of inheritance? Is money the only thing these offspring are concerned about?
Baby boomers are enjoying retirement
Retirement often comes at the end of a hard battle. During their career, there were long hours, meetings, and missed family obligations. During a person's time in the workforce, they tolerated a lot and for many, what got them through was the thought of the golden years of retirement.
Today, seniors are often spending those hard-earned savings on trips and adventures. Whether an overseas holiday, an RV or trailer for traveling the roads, or heading to the great outdoors, seniors can't seem to stay home.
Studies show the majority of those who are retired are doing exactly this. Almost one-fifth of baby boomers dip into what would have traditionally been their kids' inheritance to go on holidays. Interestingly enough, the vast majority of these seniors don't experience any guilt about doing so.
Of the 18 percent who traveled using money intended for their children, 85 percent said they didn't worry about spending it, with almost half citing "You only live once." Just more than half of those surveyed said it was their money and they deserved to enjoy it. The same percentage noted their children already had their own funds.
Retirees, in general, are extremely budget-conscious when it comes to planning trips and adventures. Though committed to spending the money, many searches for the best deals in order to save where they can.
Seniors and travel
The travel industry targeting older people typically suggest cruises and guided tours. Now more than ever, the older generation is looking to broaden their horizon. 56 percent of those surveyed labeled packaged tours as boring.
Instead, 94 percent of respondents said they wanted to experience travel that makes them feel alive. This notion is also evident in the responses of 89 percent of individuals who thought traveling was a great opportunity for self-discovery and personal growth.
The kids' real concern
While some offspring may be thinking about money, studies also show they are concerned about their parent's safety when it comes to taking off on a holiday. Instead of focusing entirely on finance — as many believe — they also have a genuine concern for their parents' safety.
Today, no destination is off-limits for these retirees. Nearly everywhere, even formerly exotic locations are accessible by plane or boat and is a real cause for concern. With no travel restrictions, the elderly could find themselves in places such as Dubai, Bulgaria, and even Libya where unrest is commonplace.
Interestingly, despite this heightened concern for their parent's safety, it could be argued that today's parents are becoming less protective over their own kid's safety, with more kids than ever participating and risking injuries in organized sports and an increasing number of children are also participating in "extreme sports."
Traveling during the golden years
While this older generation may feel confident about traveling to such destinations, their adult children are left at home to worry. It's a delicate balancing act between the concerned children and those in the twilight of their lives who believe nothing and nowhere should be off-limits.
Today's baby boomers are increasingly breaking the mold when it comes to what it means to be a senior. Rather than enjoying life after work within the comfort of their own home, they are using the next chapter of their lives to experience adventure. Parents will choose to leave their kids whatever sum of money or choice of assets they wish, but more often it will be what's left after the parents have explored the world
Updated on