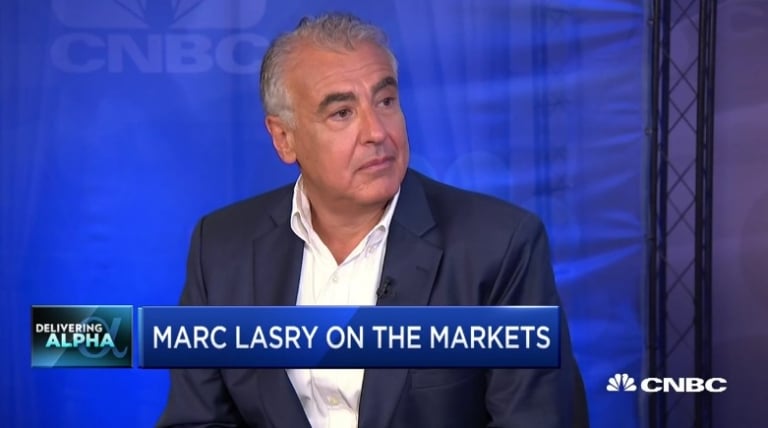 Marc Lasry, Avenue Capital Group co-founder, chairman and CEO, weighs in on investing his personal funds in bitcoin and the future of digital currency.
Q2 hedge fund letters, conference, scoops etc Marc Lasry: I'm Personally Invested Around 1% In Bitcoin
Gates Capital Management Reduces Risk After Rare Down Year [Exclusive]
Gates Capital Management's ECF Value Funds have a fantastic track record. The funds (full-name Excess Cash Flow Value Funds), which invest in an event-driven equity and credit strategy, have produced a 12.6% annualised return over the past 26 years. The funds added 7.7% overall in the second half of 2022, outperforming the 3.4% return for Read More
Transcript
It's a new market. So for me it was just something that I wanted to invest in. Did you think of it as a completely speculative lottery ticket. I wouldn't say completely speculative but it's speculative. I mean when any is this your personal money portfolio. No no it's absolutely my personal money. You can't say cryptos distressed or that would be kind of hard. And what can I ask what kind of percentage of the Lazarou family fortune has has been invested in bitcoin. Yeah I mean you can absolutely. And knock yourself out. You know it's around 1 percent. That's ethic that's significant 1 percent because you bought into high levels because it grows after it's gone up. When did you when did you get in a few years ago a few years ago. Yeah. People are not going. Years ago not. I bought a lot more. I would say in the last year or in the last year where I'm probably the average price would be somewhere around five to 75 hundred. OK so what do you believe the intrinsic value of bitcoin is today. I have no idea. OK. What do you think it will be in five years based on this bet you've made. You're hoping that as it gets more into the mainstream and as more markets and allowing it to trade words freely tradable To me that's more of the market bet I think then you'll start seeing the price of it as it's easier for people to buy.
I think then you'll have something that will end up being somewhere around sort of 20000 to 40000 if Stephen Manoogian and the Treasury Department announced tomorrow that the dollar was going to become a digital currency. Do you believe that we crowd out Bitcoin has the sort of digital currency of the world. Or do you think it would validate bitcoin. I don't know. I really don't. I mean I think it's you can make an argument for both sides. The reason I like bitcoin is it's the one where everybody is going to come to whether when you look at everything else everybody else is trying to make bets on different cryptos which I actually think makes sense. I just think the one that's going to have the biggest market benefit is going to be Bitcoin. So to me a lot of this is hey if the average American can buy it I think then the price moves up.