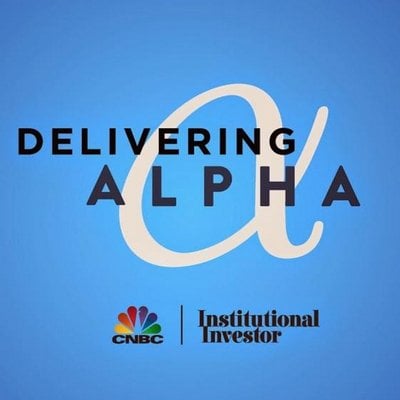 Atlantic Investment CIO Alex Roepers' interview with CNBC from the 2018 Delivering Alpha Conference.
Q2 hedge fund letters, conference, scoops etc
See our coverage of 2018 Delivering Alpha Conference here.
Gates Capital Management Reduces Risk After Rare Down Year [Exclusive]
Gates Capital Management's ECF Value Funds have a fantastic track record. The funds (full-name Excess Cash Flow Value Funds), which invest in an event-driven equity and credit strategy, have produced a 12.6% annualised return over the past 26 years. The funds added 7.7% overall in the second half of 2022, outperforming the 3.4% return for Read More Atlantic Investment CIO Alex Roepers Interview With CNBC
Hello. Good to see you again. We're just onstage moments the guys here delivering alcohol but when it comes to Tesla store Tesla and since when. Correct. Thank you for having me. I am a value investor. I'm primarily in the long side but we've been shorting for the 30 years that I've been in business and as a test story the narrative being spun around the electrification of cars is actually created phenomenal long opportunities single digit stocks all around the world which we are alone now. We are following Tesla. I have experienced myself with automotive manufacturing as investor Bittles as a director of a car company. At one point and I must say the biggest issue with you just step away from this stock or technology anything. There's one factory Frieman California that made 400000 cars under the capable ownership of GM and Toyota under seven or eight years of Tesla ownership. They've gotten up to maybe a hundred fifty 200000 cars. It doesn't matter that Max performance of the factories for thousands and factories are doing an intense right now and the next factory you talking about will take three let's say five years to build and to get up to speed at least so you're basically running into brick walls. Terms of producing cars at four thousand at the most. So how can you justify sixty four billion in market cap which is basically the cost factor which you know time is ticking enough.
Maybe one of the key cases against Tesla that we often hear but let me ask you this you think a long a lot of automotive stocks that are trading have great opportunities because of electrificationetc. They're trading a single piece. Why go. Longo's and short Tesla. At the same time it really doubled down holding there and let me clarify. The internal combustion engine and the hybrid engines all need sparkplugs they all need components to make these cars work. This year we are selling 93 million cars less than a million electric vehicle. There's a billion cars on the road mostly internal combustion engine hybrids all of them the spark plus all of them nice service and there's a lot of companies in the disrupted areas as they call us that are going to have a long long tail for decades making a ton of money and so they're really at four or five times a day. And you can buy those you know right down the markets at such a discount but my question is why do both. It really concentrates your position. It's really I mean you go long something usually undervalued misunderstood. Right now that's for real that makes a lot of money. On the other hand you're short something that is a cult. There's a lot of people love to see you succeed and I must give them credit. And the company a lot of credit for what they've done with car sales is up to the industry. But now reality is weighing in. It has a negative working capital distend billion in debt. It can't seem to make money. It has its own retail outlets it has its own charging stations. It is a model that has not produced even the scale and the profitability.
So that's the issue I wish it would be there well but it's you know we need to take positions and this is going to tell us the verdict on profitability. Still I think your premise is that it will never get to scale. We get to scale to see profitability. It will get to scale if they do the right thing. They should really issue a ton of equity right now while the stock is at such a high valuation and that people should be realistic. It simply takes three years asMr. Musk said as well to build a new factory in Shanghai that takes a long time to get quality cars out the other end. As we've seen with the Fremont California factory you get that trade here so you mentioned valuation. Again I'm going to ask you to play stock market but does that mean for their valuation and GM is their valuation just a screaming buy whether or not you read it or not. Why not Endo's. They're not of interest to us much. What does it say to us or the component suppliers of companies like Shepler in Germany which are trading at a 5 percent dividend yield. Very good balance sheets and they make you know 17 billion in sales to a billion. Anybody can buy that four times. And it's one of the most innovative companies in Germany. They just want to eat Formula One circus here in Brooklyn. You might have seen that. Very exciting but they are basically mean from our perspective having been at this for 30 years and we're seeing some of the most compelling rescue warts in our universe of long at this moment.
I want to get to Huntsman because I was your your best ideas here delivering on your mong Hun Sen. Yes he like it is very comforting but you see a lot of cash generation. Well we take issue with the cyclical nature. Trading is very cyclical. It's become a lot less cyclical with the transformations going through and spinning out it's most cyclical element so it's a very attractive situation as this plays out. That's the idea that titanium dioxide business called Venator. And with that they are now basically into differentiated chemicals at a very low value. Given a 3 percent today. Based on your based on your and your speech upfront. My question to rising input costs are the concern that even factor into this equation. There are always a concern. We look through every business segment with diminishment but it is all manageable. Mr Speaker thank you. Alex first thank you for coming out the latest read on the economy from the Fed. We are just moments away from the page back. Don't go anywhere.