With the start of a brand new year, many have likely made resolutions to head into their 2020 finances with their best foot forward. For those feeling as though they've already gone off track and are seeing an uptick in their expenses, what could be some of the causes? A survey conducted on behalf of Discover Personal Loans recently asked over 1,000 Americans about how they manage their money, the unique differences in doing so, and how they've remedied some financial mishaps.
Q4 2019 hedge fund letters, conferences and more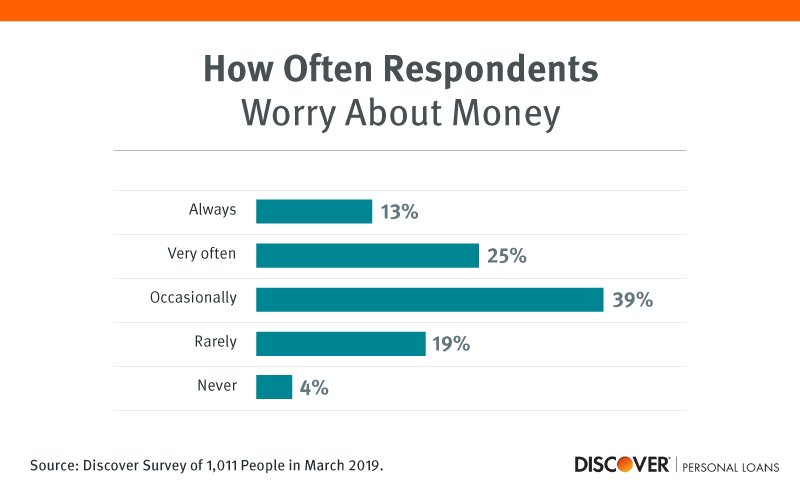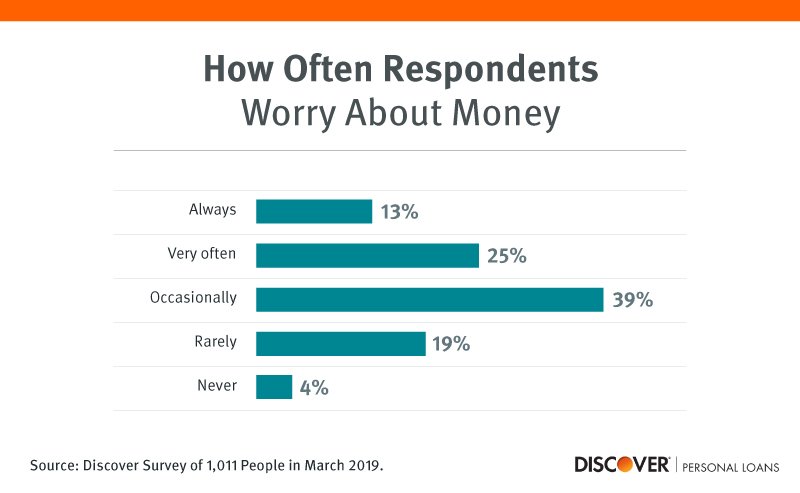 Feeling Worried About Money
Fortunately enough, 48% of the study's respondents say their money skills are above average. However, it appears even the most financially savvy may find themselves worrying about what's going on with their bank account. Nearly two in five report occasionally feeling worried about money. Financial worry affects us all differently, though, as over one in ten say they're always worried about money.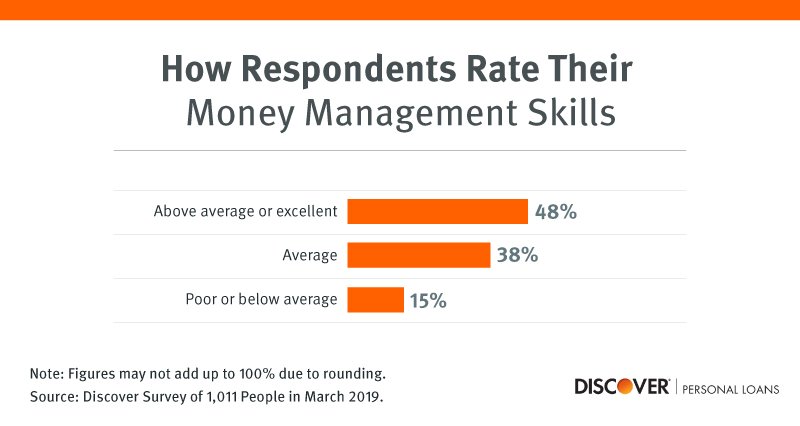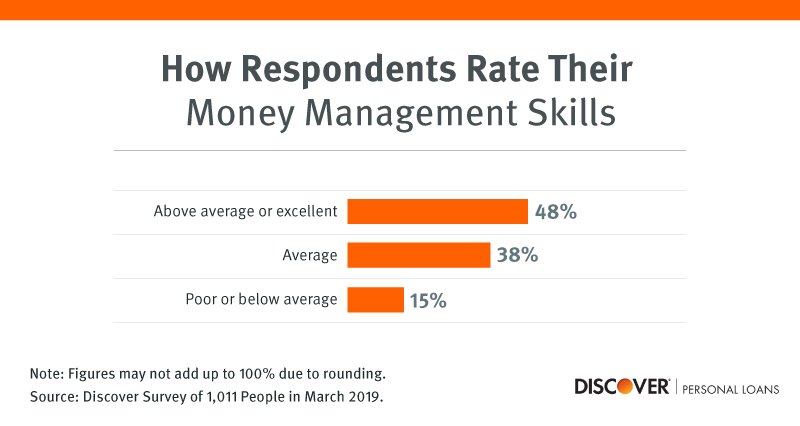 The majority of us, like the study's respondents, have likely worried about money at some point in our lives. Though these situations are sometimes out of our control, we can always make smart money moves such as budgeting our expenses to prepare ourselves as much as possible. 89% of the study's respondents say they still keep a budget. While there are more modern ways to budget such as apps (18%) or online budgeting features through one's bank (13%), 28% still keep a handwritten ledger.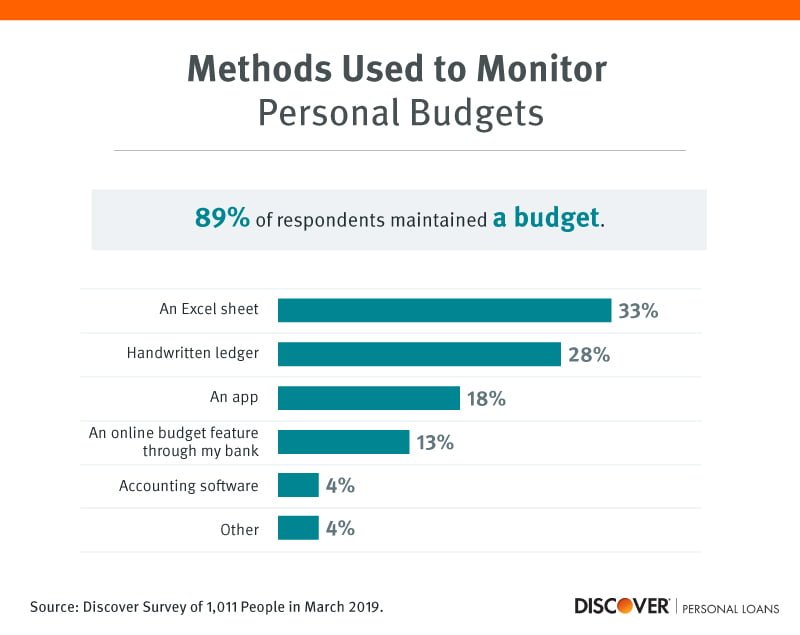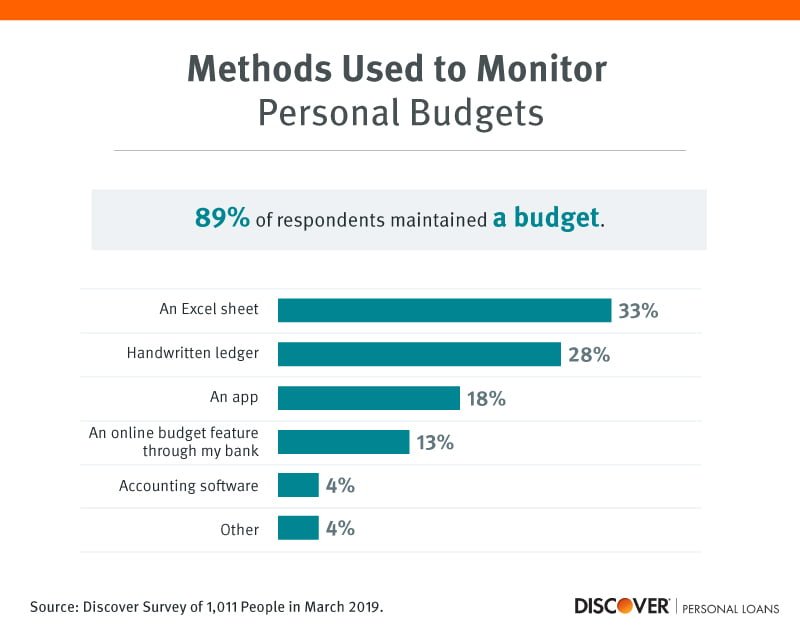 Organizing Budget
Nearly one in four favor the 80/20 method when it comes to organizing their budget. 20% of their budget goes towards saving while 80% goes towards everything else. 17% agree the 50/30/20 method is best. 50% of one's budget goes towards necessities, 30% goes towards personal spending, and the remaining 20% goes towards financial goals.
While a budget is a great way to keep track of where you allocate your money, it isn't uncommon to go over-budget and overspend. The top two causes for overspending are situations everyone is familiar with. Two in three report impulse spending such as shopping or dining out as the main cause for the financial mishaps. This is closely followed by unexpected large expenses such as last-minute car repairs or medical emergencies. Interestingly enough, although so many report keeping a budget, over one in three reports a lack of planning as the cause for their overspending.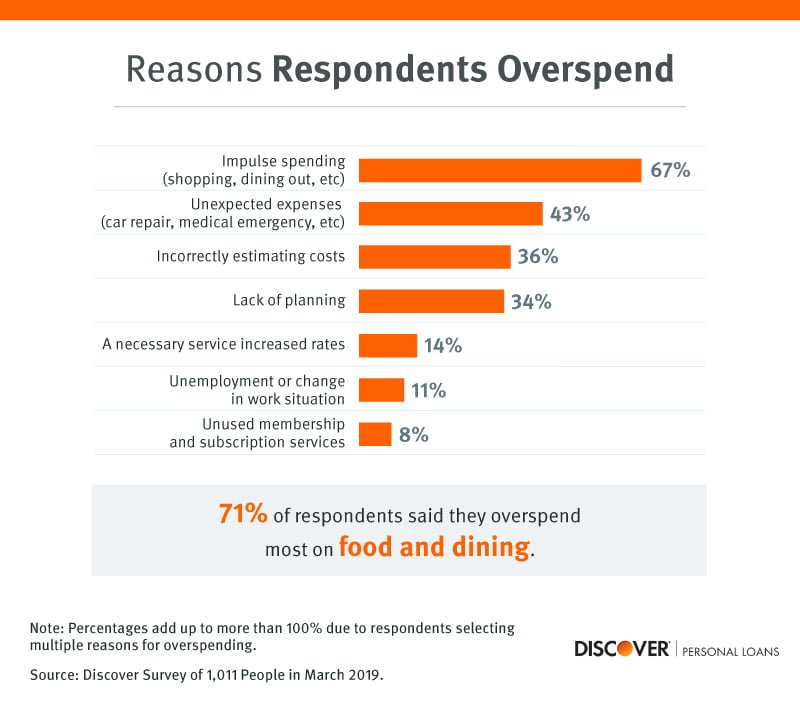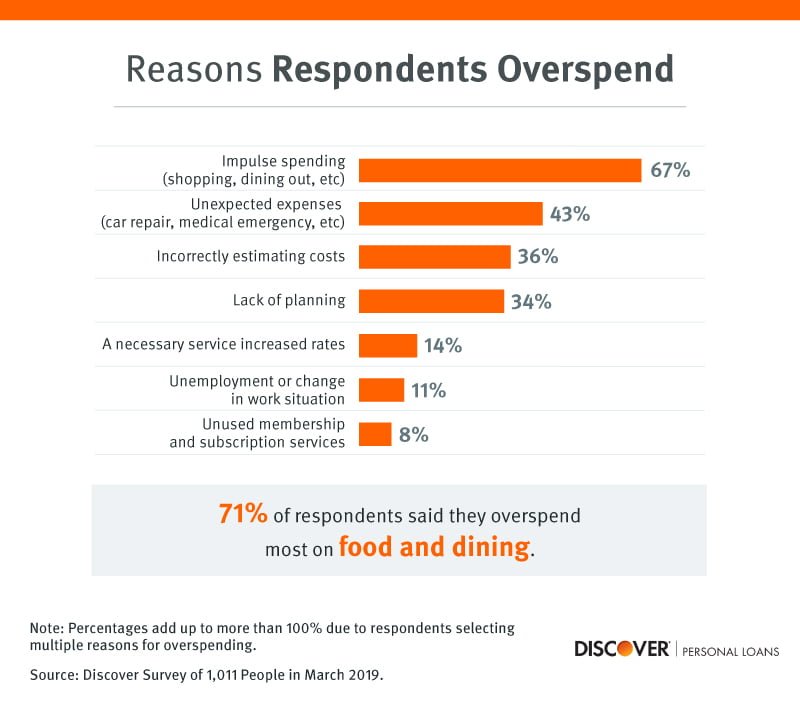 Going over budget can sometimes sneak up on us because we've entirely forgotten about an expense we signed up for. Does this sound familiar? You want to try out a new service and they offer a free trial period as long as you put a card on file. You promise yourself you'll cancel before the trial is up, but when your bills come in, you realize you've forgotten to do so. If this rings a bell, then you're part of the nearly 1 in 10 who overspend due to unused subscriptions and memberships.
Financial Safety Net
With so many extraneous factors compounding on our budgets, it can be difficult discerning how much money should go towards our financial safety net. The fact of the matter is, emergencies will happen, sometimes out of the blue. 34% agree keeping 6 months' worth of savings is a good way to keep your head above water.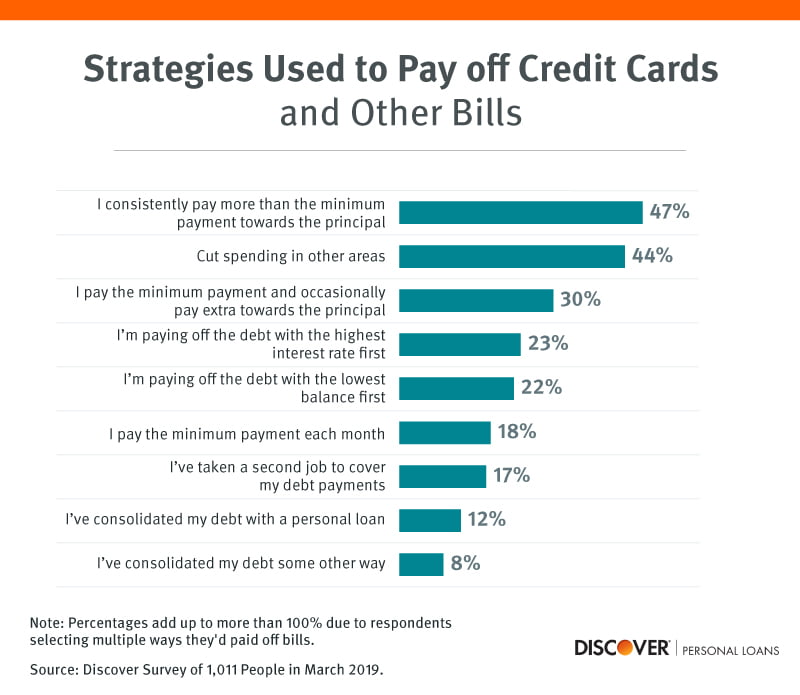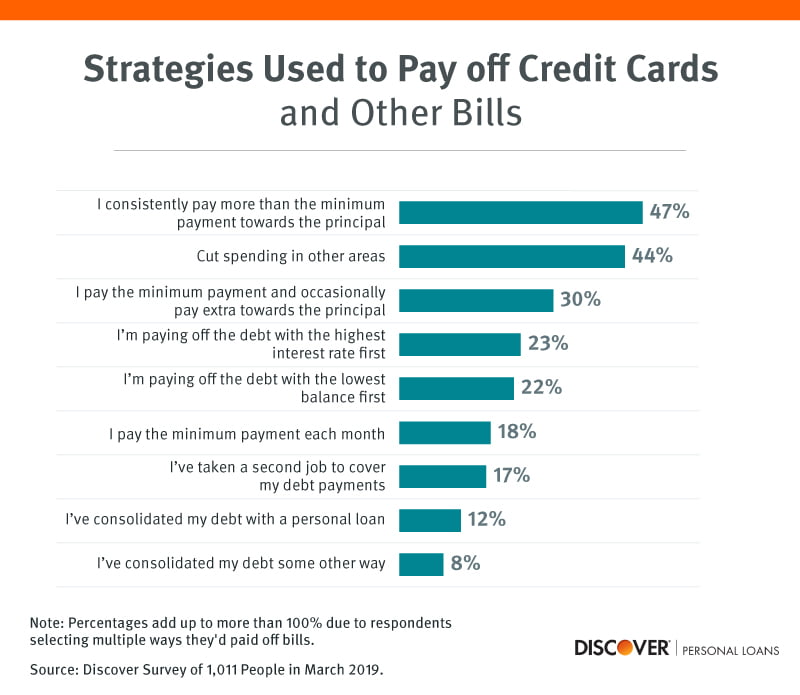 Many of us try our best to stay in budget and avoid emergency expenses as much as possible. However, it's likely we've all accrued debt at some point in our financial journey. Accruing debt becomes significantly more serious when there isn't a plan in place to help pay it down. The most popular method, maybe unsurprisingly, is trying to pay as much as possible towards the principal each month. 23% say paying down the debt with the highest interest rate first is the best way to go, while 22% believe paying down the lowest balance first is key.
When interest rates run high and there are multiple active debts, paying off all of your accounts in a timely manner can feel daunting. If keeping track of all of your balances feels overwhelming, joining the 12% who consolidate their debt with a personal loan could be a viable option.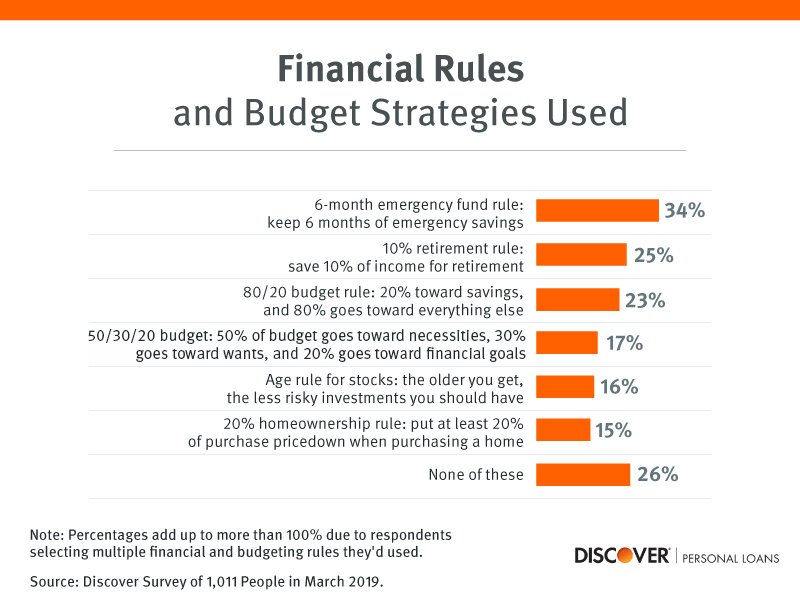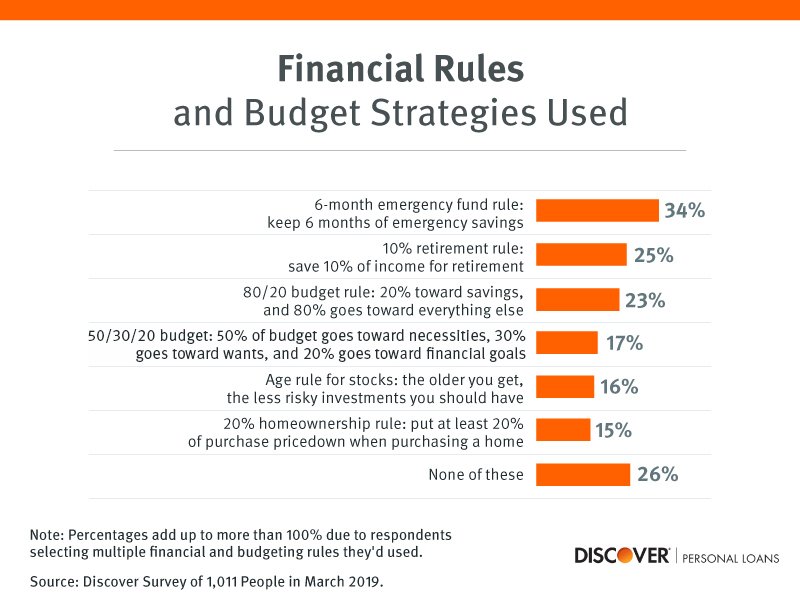 Unfortunately, there is still a significant amount leaving their finances up to chance. Over one in four say they're not following any the top financial rules and budgeting strategies. Although many expensive emergencies are impossible to plan for, there are still many steps we can take to make sure our finances stay healthy. Whether it's maintaining a budget or regularly contributing to a savings account, money management skills are important to maintain and improve.