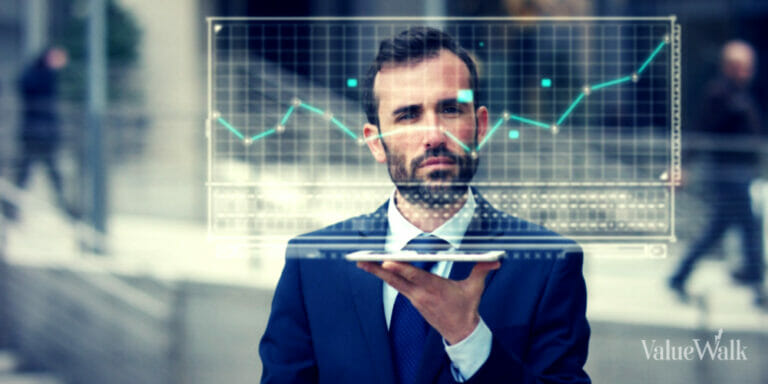 Artificial intelligence is fast becoming a common implementation for businesses of all sizes. When you have the ability to automate processes and utilize an array of tools to streamline everything from graphic design to customer care, making sure your business is up to date with the latest AI trends could reduce your outgoings and keep you one step ahead of the competition.
8 Ways To Lower Business Costs With AI
It's no secret that the global economy has taken a hit financially in the last few years, so businesses can benefit from ensuring their financial stability. With this in mind, we're going to take a look at the top ways to use an array of different AI tools to help you lower your business costs, whether you are just launching or are already established in your niche.
Q3 2022 hedge fund letters, conferences and more
Gates Capital Management Reduces Risk After Rare Down Year [Exclusive]
Gates Capital Management's ECF Value Funds have a fantastic track record. The funds (full-name Excess Cash Flow Value Funds), which invest in an event-driven equity and credit strategy, have produced a 12.6% annualised return over the past 26 years. The funds added 7.7% overall in the second half of 2022, outperforming the 3.4% return for Read More
AI Logo Design
Your logo is often the first thing a customer will see when interacting with your brand, so it is especially important to design a logo that portrays who you are and what you do.
For small businesses, a logo design by a professional designer can cost anywhere from a few hundreds to thousands of dollars.
Such an expense can be challenging and risky for those who are just starting their business. Luckily, AI technology has made it possible for anyone to use AI logo creation tools to create custom hand-crafted logos for a fraction of the cost and in a matter of minutes, without the need to hire a professional designer.
Most AI logo creation tools offer many logo designs to choose from, so they can be used to not just save time and money, but also as a way to explore many styles and designs.
Customer Service Chatbots
A whole host of businesses can benefit from automating their customer service practices. When your customer service representatives are spending a significant amount of time answering basic questions, using chatbots that implement natural language processing (NLP) to define informational, pre-set responses can affordably reduce unnecessary human interactions.
If you don't feel like this is necessary for your business just yet, you can also use a simpler form of AI such as predictive text to respond to inquiries to speed up your output.
Interactive Voice Response (IVR)
Automated phone systems like IVR can also be used by customer service representatives to detect more complex customer calls and have them routed to specialist advisors who can tackle their issues faster and more accurately.
This will not only save you time and money, but it also improves customer satisfaction, sentiment and client retention by minimizing waiting times, call transfers, the need for repeat contact and more.
Screen Assist Software
Screen assist software can be used alongside chatbots and IVR to help your customer service department better interact with customers. This type of AI software offers users the ability to access repeat customer data, including their customer health and call history, to quickly define solutions while the call is active. This will reduce callbacks and the potential for bringing in subject matter experts (SME representatives), as well as save time.
Automated Emails
Using AI software to generate emails can free up time, boost marketing efforts and save businesses money. You can implement tools that will automate email campaigns with optimized subject lines, keywording and more.
You'll have the option to schedule when emails go out (some software will have algorithms to help you determine when best to do so) and personalize your emails so they won't get marked as spam.
Cybersecurity AI
To give you a little bit of insight into how vast businesses online are, there are 26 million ecommerce websites alone across the world. With the risk of cyber attacks and hackers growing every year, it can be important to have well-designed yet affordable security measures in place.
Combining cybersecurity efforts with AI software can help to interpret patterns and detect changes in user behavior, as well as provide accurate modeling, to both predict and tackle potential attacks without the need for third-party specialists.
Automated Recruitment Processes
Artificial intelligence can be used by HR professionals when hiring to find the best candidates for roles fast and with little effort. AI tools are predominantly used to scan CVs for keywords, to weed out any submissions that don't match specific criteria.
Digital Marketing
Using AI to improve your digital marketing efforts won't save your business money as such, but it can increase your revenue. AI and machine learning (ML) processes can analyze the data compiled from customer calls, emails and other interactions (such as social media comments) to gain a deeper insight into market sentiment.
This can give businesses the edge when it comes to targeting ads and improving their marketing campaigns. The better you are able to interact with customers, define their needs and enhance your digital content, the more you'll develop worthwhile predictive models that can maximize your selling potential.
Is AI Going To Save Your Business A Significant Amount Of Money?
Right now, AI is still being refined and developed to bring a higher level of automation to a whole host of processes in the business sector and beyond. This means that while you can make use of an array of affordable tools, software and even platforms to save money, the potential to reduce your outgoings is only going to get better as the years progress and technology continues to evolve.
There are also a myriad of ways that AI can be utilized to increase revenue and better reach your audience, so businesses can certainly benefit from implementing the right solutions now and staying on top of the latest technologies in the future.