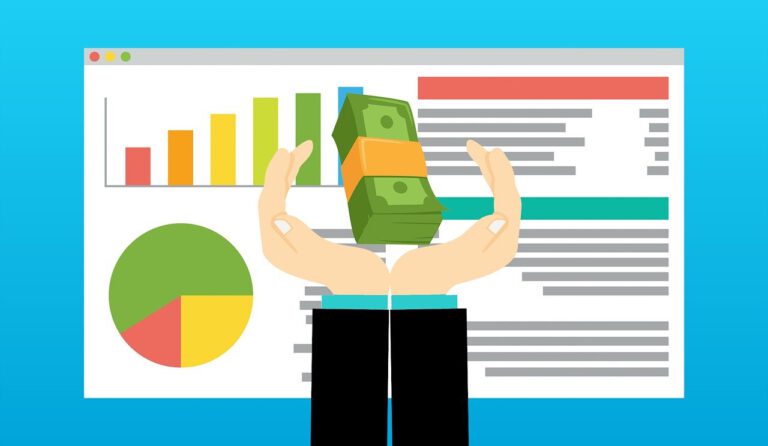 These days, everyone is saying that the real key to success is to begin investing, but some people simply don't have the large amounts that you almost always need to start investing, and that is where small-dollar investing comes in. For many people, the word 'investing' seems to conjure up an image of men in expensive suits, billionaires, and celebrities, but even normal people like you and I can invest, and you would be surprised how easy it can be. But here is the truth, you don't need to be a billionaire or a celebrity to invest, and if you use a small dollar investing platform, the options are endless for you.
Q4 2020 hedge fund letters, conferences and more
Here are a few ways to invest your spare dollars.
Consistency is what makes the top 50 best-performing hedge funds so strong
Every month and quarter, multiple reports on average hedge fund returns are released from several sources. However, it can be difficult to sift through the many returns to uncover the most consistent hedge funds. The good news is that Eric Uhlfelder recently released his "2022 Survey of the Top 50 Hedge Funds," which ranks the Read More
Use an investment app
Some people see investing as a bit of a bore, however, with investment apps, all of the hard work is done for you! All it takes is a few taps of your finger and your investment journey will be well on the way. This way, you can enjoy more of your time and not have to worry about doing all of the work yourself.
Using investment apps can completely change your life, and you can find the best investment apps for small dollar investing.
This one is fairly popular and also a very easy approach. Saving money and investing are very closely related, and if risk isn't for you, then the cookie jar approach is. To be able to successfully invest money, you must be willing to save it first.
While this may sound like it will take too long, it is definitely an effective approach and even just $10 a week can make a huge difference.
Stock market
While you are right in thinking that to make money you need money, that isn't necessarily true anymore. With the internet having its say, you can now invest in the stock market with very little money. This means that you can just put a small amount in to familiarize yourself before taking the leap.
There are so many stock market options for small dollar investing these days and sometimes you will even be able to open an account with as little as $1.
Real estate
Before you think that this is a joke, it most certainly isn't. Believe it or not, the real estate market for investing is becoming far more inclusive than ever before. With only a small amount of money, you are able to own a fractional share in large commercial properties and you also get to avoid the headache that comes with being a landlord.
The upside of this is that you are able to invest in a real, physical asset without entering the direct stock market.
High yield savings account
It is understandable that index funds, the stock market, and other investing terms may sometimes scare investors off, and for others, the risk is far too much to handle. However, what some people don't realise is that saving money in a high yield savings account is also a form of investing. Investing and saving are very closely related, and you will have a hard time finding something better than a high yield savings account as a form of investing.
Putting only $5 in a week can turn into $260 per year. Then, after 10 years at 1% interest, you would have $2747. That is proof that letting money grow steadily is a good form of investing.
Updated on