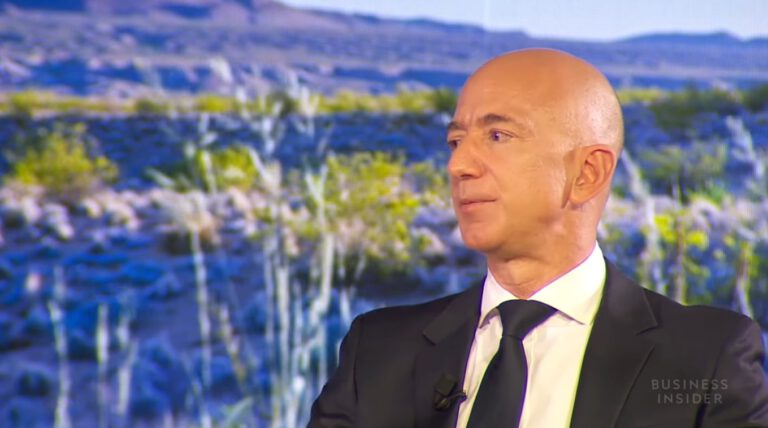 Jeff Bezos has gone back to being the world's richest person again. The trillion dollar company, Amazon's CEO Jeff Bezos, is back on being #1 on the list. Yes, we all heard it before that Jeff Bezos was knocked a step down from the world's richest person the spot of the world's second richest with Tesla founder Elon Musk, and Elon Musk was the world's wealthiest.

Q4 2020 hedge fund letters, conferences and more
But, was it not surprising how Bezos kept the first place for three years straight, and that sure was consistency. Unbeaten for three years, had a slide down and bounced right back.
How Value Investors Can Win With Tech And "Fallen" Growth Stocks
Many value investors have given up on their strategy over the last 15 years amid concerns that value investing no longer worked. However, some made small adjustments to their strategy but remained value investors to the core. Now all of the value investors who held fast to their investment philosophy are being rewarded as value Read More
Irrespective of the rivalry happening for a while between Musk and Bezos, there was an act from Bezos that stole the show. Jeff Bezos congratulated Elon Musk and the whole of the SpaceX team for the Starship test flight. Though the ship exploded once it reached the landing, he said they would get back at this.
Jeff Bezos has been a man on the move for quite some years on the clock now. Like how recently, in 2020, Amazon called on the judge to recall Microsoft's cloud contract. He has got things moving and on his fingertips. Jeff Bezos has a current net worth of $184.6 billion.
Life Lessons From Jeff Bezos
By the time this century ends, we might also see Jeff Bezos could the first trillionaire the world has seen. It is estimated that Jeff Bezos could the world's first trillionaire by 2026. So what are some exceptional life lessons to take away from him?
"If you are going to invent, it means you are going to experiment, and if you are going to experiment, you are going to fail, and if you are going to fail, you have to think long term," - Jeff Bezos
1. Never Stop Experimenting:
Amazon has made it a culture to experiment and invent always. It is never their secondary option, but their primary one.
Here are some experiments by Amazon:
Television advertisements to target customers through demographics - Jeff said it was a long and expensive experiment, but they were fixated to determine and understand the company once and for all
Free shipping for orders which are over $25 -Shipping costs, without a doubt, holds a lot of people from shopping online. That is why Amazon came up with this strategy, and they call it the Super Saver Shipping
These are just a few of the many that Bezos experimented with. Just like how experimentation was part of the culture, so were measuring the experiments. Though sometimes measuring does not give it pleasant responses, he is still going to do it. Not all of Amazon's experiments have succeeded, but this has not put them in a spot to stop experimenting.
It leaves everyone wondering if Jeff Bezos' recent investment in clean energy was an experiment with greater ambition because Bezos has just gotten into Elon Musk's space in the transportation industry.
"If you decide you are going to do only the things you know are going to work, you are going to leave a lot of opportunities on the table," - Jeff Bezos
Takeaway: Experiment is the forerunner of Innovation, so make sure to always experiment.
2. Think Long-Term
While people stopped Bezos and said congratulations on the quarter, what he was thinking was, the quarter was baked three ago. Jeff Bezos strongly believes having long-term approaches helps a business focus on planning and where they should invest their energy.
As the CEO, he believed he gets paid for making a small number of high-quality decisions. He also states it was not like this when Amazon was not a renowned brand. Things were much more different at that time. It was a time where he had to make a hundred decisions a day, packing shipments and even dropping them off at the post all by himself. This is why Jeff Bezos always thinks three years out.
"If we think long term, we can accomplish things that we couldn't otherwise accomplish," - Jeff Bezos
Takeaway: Thinking long-term gets everyone closer to where we want to be because some things don't pay off right away
3. The Formula to Success does not exist:
Studying the lives of successful people might seem like a good way to set all the challenges on the table and find a way to overcome them. But Jeff Bezos says the opposite.
Because when Jeff Bezos was going to be interviewed by the author of The Everything Store, Jeff Bezos pointed out that he would never give an accurate personal history of him or Amazon.
Jeff was very cautious about ignoring the narrative fallacy. In the narrative fallacy, and in our history, which is our success pays the big part and the downfall of failure, take a minute stand. It, in turn, makes it seem like the objective of the goal is easy to reach the target.
It is obvious that every individual is different, and goals destined to are complex. It should rather be you leveraging your personal strengths to make the best of your journey. Falling victim to someone else's success story does not always lead to the best results.
"One of the only ways to get out of a tight box is to invent your way out," - Jeff Bezos
Takeaway: What applies to others may not always apply to you; take advantage of your own strengths.
These are the three significant aspects Jeff Bezos can teach you. Some of the many formulas you can apply to see results. Jeff is still relatively young, and there is probably a lot more he has to offer.
---
Author Bio:
Andrew Rayel is the chief marketing officer of AverickMedia, a leading business mailing lists provider. He has written several insightful articles for chief marketing officers at work. Rayel started writing entrepreneurship, economics, and business to be part of an active contribution to executives like him. With his command over the English language and being the content enthusiast that he is, he has been developing high end and valuable content for enhanced business operations among c-level executives and a business module.