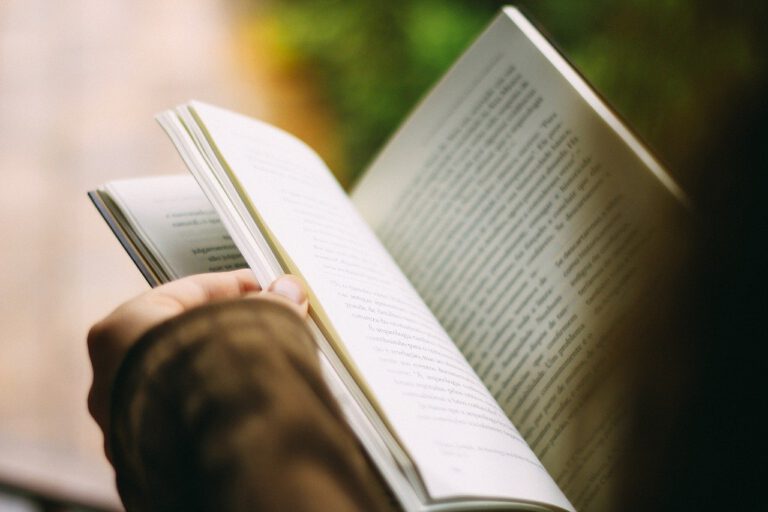 In a year like no other, being at home for the holidays may present you with extra free time for some reading. Our team was eager to share some recent favorites with you, both financial and otherwise, in hopes that you may enjoy them as much as we did. Happy reading!

Q3 2020 hedge fund letters, conferences and more
2020 Holiday Reading List By Wealthspire Advisors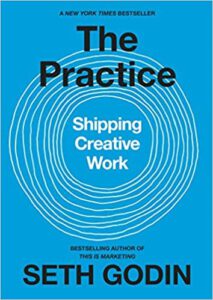 "The Practice: Shipping Creative Work" by Seth Godin
London Quality Growth Investor Conference: Buy Dassault Systemes
At this year's inaugural London Quality Growth Investor conference, Denis Callioni, analyst and portfolio manager at European investment group Comgest, highlighted one of the top ideas of the Comgest Europe Growth Fund. According to the speaker, the team managing this fund focus on finding companies that have stainable growth trajectories with a proven track record Read More
Recommended by Nicole Hart
In this book, Godin underscores the importance of consistently engaging in creative work without regard to the outcome. He frames creativity – and in particular, the sharing of one's creative results – as an act of generosity. The Practice serves as a guide for overcoming the fear and hesitation we so often experience to ultimately turn creative ideas into authentic, impactful contributions.
In an era where the monotony of everyday life can be the perfect excuse not to engage your creativity, I found myself motivated by the stories in this book and think others will find the same.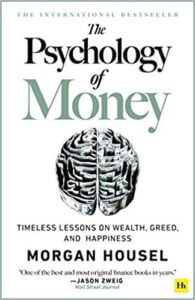 "The Psychology of Money: Timeless Lessons on Wealth, Greed, and Happiness" by Morgan Housel
Recommended by Zach Gering
This easy yet impactful read reminds us that while the world of finance, investing, and business are often considered math- and logic-based, in real life it isn't that simple. People's biases, personal experiences, emotions, and circumstances all play a major part in their everyday financial decisions.
In The Psychology of Money, Housel uses 19 short stories to illustrate the many mental and emotional obstacles people encounter when dealing with money, giving advice on how to understand such a crucial aspect of life in a relatable and approachable way. There are many great behavioral finance books out there, but this is one you won't want to put down.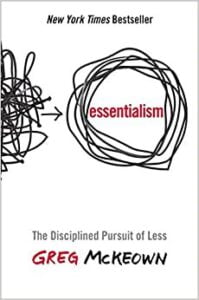 "Essentialism: The Disciplined Pursuit of Less" by Greg McKeown
Recommended by Brion Collins
Essentialism sets forth a powerful narrative about our world, a world in which we tend to believe the myth that "more" is better. Often failing to recognize that every "yes" carries with it a corresponding "no", we spend much of our time responding to an endless stream of inquiries and requests for help that may not always be aligned with the greatest good. This leaves us tired and frustrated because we are working off an agenda that does not match the core of who we are.
This book begs the question: what if we, instead, identify what is truly important and then relentlessly pursue only that, saying no to just about everything else? The lesson to be learned is that, as humans, we must abandon the worry that people will not like us if we tell them no, but rather understand that they might actually respect us more by doing so – especially if we do so with charity.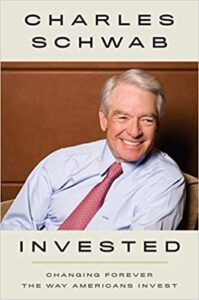 "Invested: Changing Forever the Way Americans Invest" by Charles Schwab
Recommended by Jim DeCarlo
Invested is a very interesting read about the life of Charles Schwab and how his vision for the future in wealth management came to be. It tells the story of his humble upbringing, one that ultimately forged his passion for changing the world of saving and investing at a time when it was all about Wall Street. His low cost, main street approach was challenged at every turn, yet he held on and figured out a way to make the Schwab platform available to everyone, all while serving folks like us – RIAs – along the way. A true visionary, Schwab and his story offer a new way of looking at the world that I think many will find inspiring.
---
Wealthspire Advisors is the common brand and trade name used by Sontag Advisory LLC and Wealthspire Advisors, LP, separate registered investment advisers and subsidiary companies of NFP Corp.
Certified Financial Planner Board of Standards, Inc. owns the certification marks CFP®, Certified Financial Planner™ and federally registered CFP (with flame design) in the U.S., which it awards to individuals who successfully complete CFP Board's initial and ongoing certification requirements.
This information should not be construed as a recommendation, offer to sell, or solicitation of an offer to buy a particular security or investment strategy. The commentary provided is for informational purposes only and should not be relied upon for accounting, legal, or tax advice. While the information is deemed reliable, Wealthspire Advisors cannot guarantee its accuracy, completeness, or suitability for any purpose, and makes no warranties with regard to the results to be obtained from its use. © 2020 Wealthspire Advisors
Updated on