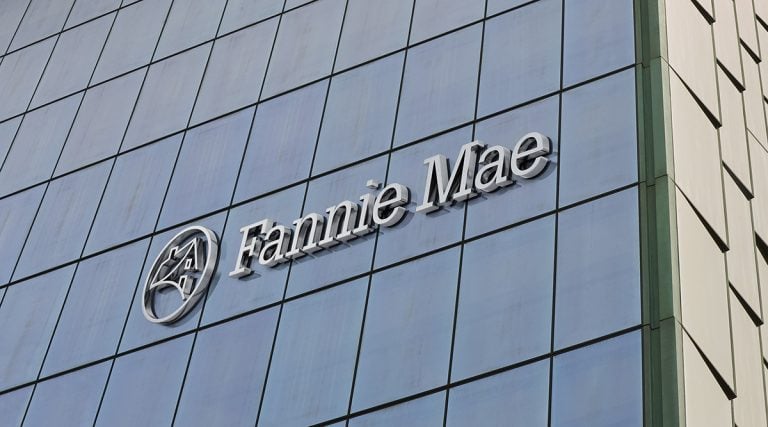 Treasury Secretary Steven Mnuchin will leave office soon, and the clock is ticking on getting Fannie Mae and Freddie Mac out of conservatorship. This is a time for Mnuchin to look back at his legacy, and for Fannie Mae and Freddie Mac, to decide whether he wants to align himself with the perjury that has gone before or whether he wants to be part of the solution to the nation's housing finance problems.

Q3 2020 hedge fund letters, conferences and more
Supreme Court to hear case about Fannie Mae, Freddie Mac
The Supreme Court will take up one of the cases involving Fannie Mae and Freddie Mac starting on Dec. 9. Tim Pagliara of CapWealth Advisors questions what Mnuchin will do, given the fact that the case involving the government-sponsored enterprises has gone all the way to the Supreme Court. He said that from talking to legal scholars and attorneys who are involved in the case, it seems clear that the government is going to lose.
[Exclusive] ExodusPoint Is In The Green YTD Led By Rates And EM/ Macro Strategies
The ExodusPoint Partners International Fund returned 0.36% for May, bringing its year-to-date return to 3.31% in a year that's been particularly challenging for most hedge funds, pushing many into the red. Macroeconomic factors continued to weigh on the market, resulting in significant intra-month volatility for May, although risk assets generally ended the month flat. Macro Read More
"They're going to lose on the issue of whether or not you can create a loan for a troubled company in a statutory conservatorship that they can never repay and violate the basic principles of conserve and protect, which is what their mandate was under the statute," Pagliara told ValueWalk in an interview.
He drew a comparison between the GSE court case and the church ban in New York, which the Supreme Court threw out. He noted that the church ban suggested that it was not safe to go to church due to COVID-19, but it was safe to pick up a bottle of wine.
The absurdity of Fannie's, Freddie's case involving Mnuchin
Pagliara added that the Supreme Court essentially "mocked [Andrew] Cuomo over the inconsistent application of steps for public safety." He said five justices on the Supreme Court are very no nonsense, and he expects them to point out how absurd the situation involving Fannie Mae and Freddie Mac is.
"They're going to finally say the same things we've all been thinking since 2012," Pagliara said. "That it's absurd; you can't create a statutory remedy like the third amendment sweep that perpetually keeps companies in conservatorship."
He pointed out that Mnuchin's name is on the lawsuit over Fannie Mae and Freddie Mac, although when he leaves office, it will be Janet Yellen's name on the case. Pagliara believes Mnuchin should think about the Supreme Court case when considering his legacy for the GSEs.
"You look at all the different things that have happened here, and some of it is just absurd, and so a lot of what the court will do is… they're just going to validate how absurd some of it is," he said. "You don't strip an entity of capital that's in conservatorship that you're trying to rehabilitate. You don't create a finance facility… to allow for unlimited payments, thereby making it impossible to ever repay the loan. That was a creative thought, but it was never legal. It never made any sense, but we were gaslighted into thinking that it did make sense."
What will Mnuchin do about Fannie Mae, Freddie Mac?
In considering Mnuchin's legacy regarding Fannie Mae and Freddie Mac, Pagliara questioned what the Treasury secretary will do in his last 40 days. Mnuchin could defer the issue again or deal with it now, but Pagliara expects him to deal with it now. He doesn't believe Mnuchin wants his legacy to be aligned with what was done in the Bush and Obama administrations, which was take advantage of two companies in conservatorship.
The net worth sweep was modified in September 2019, allowing the GSEs to accumulate up to $25 billion in capital. Pagliara said they're going to exceed that amount with this quarter's earnings, so something will have to be done soon. Officials can either modify it again, or "go back to the same old shenanigans that they started with," Pagliara explained.
That would mean all their excess earnings get swept into the Treasury again. He said they need to do another amendment that will deal with all the issues, allowing Fannie and Freddie to raise capital over and above the $25 billion they are currently allowed to raise.
Raising capital
As Fannie and Freddie stand now, they won't be able to raise capital until officials declare the senior preferreds paid because no one is going to give them capital while they're dealing with a loan that can never be repaid. Pagliara said some of the GSEs' biggest shareholders right now are the same ones who will invest new capital.
While many have argued that the capital rule is too high, Pagliara said some of the people he has spoken to who would be a source of new capital in Fannie's and Freddie's public offerings are not concerned about the capital requirement. He said the GSEs have the ability to reach the 4% threshold through retained earnings alone.
"The unique characteristics of Fannie and Freddie compared to other banks make it attainable and acceptable for a big swath of investors that can generate a 9.5% return on equity, and there's a bigger demand for that than Beyond Meat," Pagliara said.
He noted that large institutional shareholders like pension funds, BlackRock, and Vanguard need investments that will move the needle despite their massive size. He described their demand for companies like Fannie Mae and Freddie Mac with such sizable pretax profits as "somewhat insatiable."
Pagliara believes Mnuchin will declare that the senior preferred shares are paid, which he said is the right thing to do. He also believes that if Mnuchin doesn't do that, the Supreme Court will.
He explained that if you take the stream of payments the government has received since June 2013, including the $60 billion payment that was large enough to delay the shutdown of the government under the budget control act of 2011, and amortize the payments, then the money has been paid back, and then some.
"It's an Alexander Hamilton-type moment in his legacy because if he does nothing, then he's going to be aligned in history with Jack Lew and Tim Geitner and the Fed that preceded him and all the other things that happened in the Federal Housing Finance Agency," Pagliara said. "That can be his legacy or he can have as his legacy the individual who stood up ahead of the court case and effectively put a plan in place for strengthening Fannie and Freddie for the next generation, solving the mortgage finance problem."
Updated on