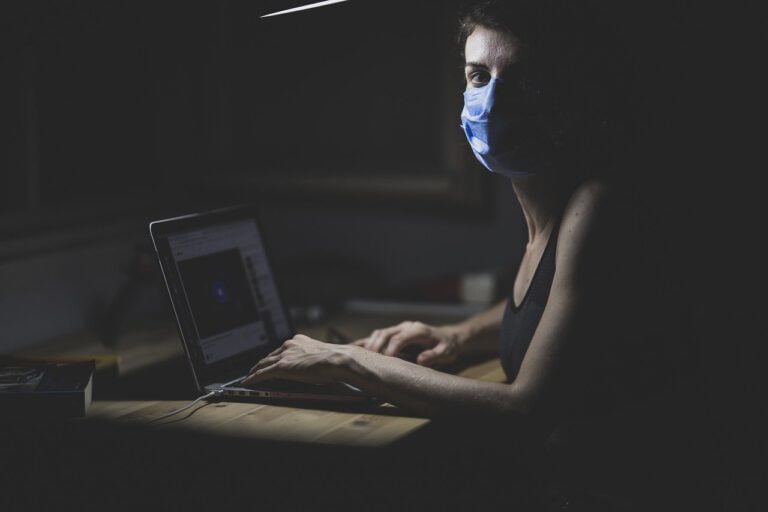 Despite ongoing negotiations for almost half a year, there is still uncertainty over whether or not there will be another round of stimulus checks. Over the past few days, support has grown for stimulus checks. Now one Republican senator has come up with a new plan to give coronavirus stimulus checks of $1,200.
Q3 2020 hedge fund letters, conferences and more
On Thursday, Sen. Josh Hawley introduced a bill that, if approved, would give stimulus checks of $1,200 to Americans ($2,400 per couple) and $500 per child.
Crypto Hedge Fund Three Arrows Blows Up, Others Could Follow
A few years ago, crypto hedge funds were all the rage. As cryptocurrencies rose in value, hundreds of hedge funds specializing in digital assets launched to try and capitalize on investor demand. Some of these funds recorded double-digit gains in 2020 and 2021 as cryptocurrencies surged in value. However, this year, cryptocurrencies have been under Read More
"The most important thing that Congress can do is send direct assistance checks to every working family who needs them," Hawley told Fox News.
Hawley's plan for coronavirus stimulus checks is similar to the CARES Act, which was passed in March.  "Every senator voted for it," and the president supports it, Hawley says.
Hawley told Politico Monday that he had a "good conversation" with President Trump on the need of including stimulus checks in the relief bill.
"I think it's fair to say that he was surprised at the direction that some of these were headed," he said.
Further, Hawley said he won't be discouraged if Congress is unable to reach a compromise on the relief package. Earlier this week, the senator even asked President Donald Trump to reject a bill that doesn't include stimulus checks.
"If Congress cannot agree, I will go to the floor and ask for an up-or-down vote on direct assistance to families," Hawley said.
Growing support for direct payments
Not just Hawley, but many others have also come out in support of stimulus checks. President-elect Joe Biden, last week, assured that stimulus checks "may still be in play" in the stimulus negotiations.
"I think it would be better if they had the $1,200," Biden said at a news conference.
On Tuesday, a group of six senators sent a letter to colleagues asking them to speak in favor of including stimulus checks in the relief bill. These senators are Ed Markey (D-MA), Elizabeth Warren (D-MA), Ron Wyden (D-OR), Sens. Bernie Sanders (I-VT), Kirsten Gillibrand (D-NY), and Jeff Merkley (R-OR).
In the letter, senators said that they agree with Biden on including $1,200 direct payments in the proposal.
Separately, White House spokesperson Benjamin Williamson told Forbes that sending "direct relief to American workers is a high priority of the President" and that they are working with Congress to get it done.
On Thursday, Rep. Alexandria Ocasio-Cortez again reiterated her support for the stimulus checks. She also slammed Senate Majority Leader Mitch McConnell for opposing the direct payments. Ocasio-Cortez also criticized the liability shield and referred to it as a "corporate bailout."
"You may get a $1,200 check on one hand, but you may also get a multi-million hospital bill with no recourse and no ability to protect yourself from a negligent corporation or employer," she said during an Instagram livestream.
Updated on