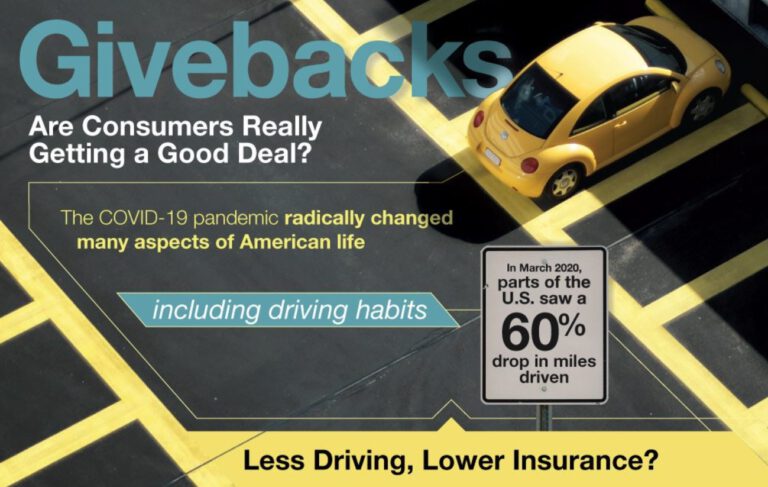 The insurance market has seen unprecedented changes since the beginning of COVID-19, but its next largest challenge lies not with consumer spending, but consumer driving behavior.
Q3 2020 hedge fund letters, conferences and more
The Change In Consumer Driving Behavior
The quarantine lockdowns of early 2020 changed many aspects of consumer driving behavior, slashing driving miles by huge numbers. Some areas of the United States experienced a 60% decrease in drivers, as well as a massive reduction of vehicles on the road. Driving behavior became more variable, reducing low-speed accidents and increasing the changes of aggressive accelerations.
Crypto Hedge Fund Three Arrows Blows Up, Others Could Follow
A few years ago, crypto hedge funds were all the rage. As cryptocurrencies rose in value, hundreds of hedge funds specializing in digital assets launched to try and capitalize on investor demand. Some of these funds recorded double-digit gains in 2020 and 2021 as cryptocurrencies surged in value. However, this year, cryptocurrencies have been under Read More
Despite these many other changes, insurance companies around the country have been issuing givebacks to consumers suffering from financial hardship. Geico, AllState, Progressive, and State Farm provided more than $8.7 billion dollars worth of refunds to insurance recipients. However, this amount is not nearly enough to cover a total refund from driving hours lost.
Auto Insurance vs Autonomous Vehicles
Not even the Big Four insurance companies could afford to tailor their insurance programs to changing times. However, another competitor is set to take the auto insurance world by force: autonomous vehicles.
Insurance has received many striking blows over the years, but few are quite as impactful and long lasting as the development of the autonomous vehicle. From Tesla to Cruise, self driving cars are becoming more and more affordable, and more capable of handling themselves on the open road. Technological developments increase the safety and protections afforded by autonomous vehicles, and provide drivers with value in many areas of car ownership.
Insurance has long been at odds with new forms of technology, and autonomous vehicles are no exception. The development of self-driving cars has spurred on conversations about insurance plans issued directly from vehicle manufacturers, slashing insurance premium costs by hundreds of dollars per year.
AI Will Reduce Accident Rates
94% of car accidents are caused by human error. The development of the autonomous car will cut these rates by a significant amount.
Driver history and claim behavior would become irrelevant through AI driving programs. This would reduce premium costs over time.
Car manufacturers would control enormous databases on driving statistics and collision rates. This would allow them to make accurate predictions related to future costs for policyholders.
No fault or split fault insurance programs may not yet be a part of modern life, but there is every indication that these policies can and will hit the market soon. In time, these programs may significantly affect the auto insurance business as we know it.

Updated on