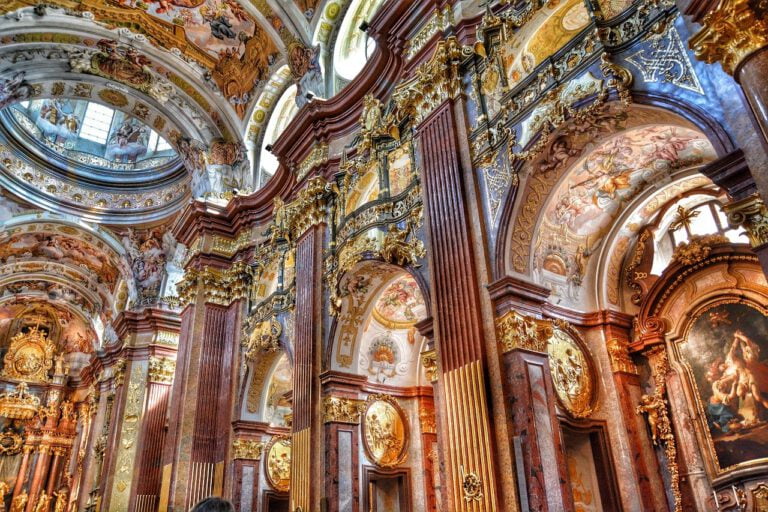 The fifth Contrarian Investor Virtual Conference is in the books, and one of the presenters was Christian Putz of ARR Investment Partners. He presented his long thesis for S&T, which is the most-shorted stock in the Austrian market.

Q3 2020 hedge fund letters, conferences and more
What's there to like about S&T?
Putz explained that the company is a leading supplier for the Internet of Things (IoT) and Industry 4.0. It's a one-stop shop for full-stack solutions for clients to upgrade their operating systems, including follow-up maintenance and customization. He also said the company has very sticky clients.
Morningstar Investment Conference: What To Do During The Fed Rate Hiking Cycle
The U.S. Federal Reserve is treading carefully with raising rates amid the widespread economic, macro and geopolitical uncertainties sweeping around the world. The Fed raised its target level as high as 20% in the early 1980s to deal with runaway inflation, but we're a far cry from that today — a time when inflation threatens Read More
The Industry 4.0 concept started in 2010 and has enjoyed a compound annual growth rate in the high teens. It's a niche market, and Putz expects the growth rate to accelerate in the next five years. He said machine-to-machine connections are expected to see a compound annual growth rate of 30% between 2018 and 2023, according to a white paper from Cisco this year.
S&T focuses on industrial IoT. The company acquired hardware expert Kontron to provide motherboards for the IoT. It also developed Susitech as the basis of communication. S&T also has a strategic partnership with Foxconn for the Asian and European IoT market. The company has over 3,000 clients, and some of its more high-profile clients are Siemens, Kinexon, Amazon, Cisco, GE and BMW.
S&T has had 47 consecutive quarters of revenue and EBITDA growth. Over the last seven years, its revenue has seen a compound annual growth rate of 22%, and its EBITDA margin grew from 6% to 10%. During the COVID-19 pandemic, the company has had many mission-critical orders that compensated for the corporate order loss. Further, S&T has little to no debt.
Fueling growth through acquisitions
One of the things that makes the company unique is the fact that it's fueling its growth through acquisitions. Putz said most of the companies that try to do this do not do it very well, but S&T has a successful track record. The company's Agenda 2023 is targeting 70% revenue growth until 2023, with more than half of that growth from acquisitions.
S&T has very selective criteria in choosing acquisitions and has taken advantage of opportunities presented by the pandemic, which induced discounts in many targets. Acquisition prices have been low at 40% to 60% of revenue. The company looks for targets that have high synergy and taps its large client network to cross-sell.
One other way S&T has been able to pick up acquisitions at low prices was by acquiring loss-making companies and then turning them around.
Sell-off for the wrong reasons
Putz said one of the arguments against S&T is that it is disadvantaged because it doesn't have much proprietary technology. However, he added that the company has developed compact packages to solve end-to-end communication tasks in many industries. Instead of recruiting their own engineering teams, most companies trust S&T to address their system improvement needs. They are sticky users who rely on the company's IoT upgrade and follow-up maintenance.
Putz also called attention to a short-selling attack that also played a major role in the recent sell-off in S&T shares. A little-known analyst accused the company of exaggerating its EBITDA and free cash flow, but Putz believes the short recommendation was biased and one-sided. For example, he said the analyst adjusted for all current assets of acquired firms but didn't consider any current liability to show a low underlying free cash flow.
He explained that Europe has seen many major scandals this year, such as Wirecard, so people are extremely cautious with fraud allegations right now. However, Putz spoke with management and decided for himself that the short seller's acquisitions don't make a lot of sense.
Conclusion
Essentially, he sees limited downside with S&T because it recently changed its shareholder incentive structure and started buybacks and dividends. Putz likes the company because it is a non-cyclical business with 47 quarters of growth, an experienced management team in a prospering industry, and strong operating and financial conditions.
Further, he said S&T has increased its earnings per share, but its valuation has come down a lot.
This article first appeared on ValueWalk Premium.
Updated on