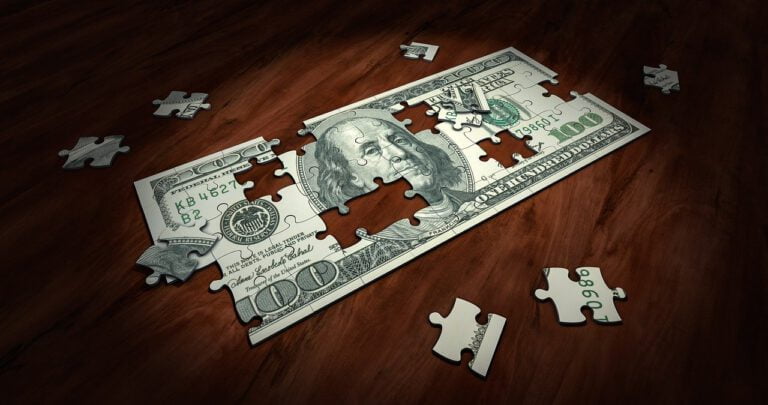 REPORT: Predatory Lending Giant and Major Trump Donor, Wellshire Financial Services, Receives $25M Low-Interest MSLP Loan from Administration 

Q3 2020 hedge fund letters, conferences and more
Wellshire Financial Services Received $25 Million Low-Interest Loan
WASHINGTON, D.C. – The Washington Post is reporting that Wellshire Financial Services, part of a multi-state title loan business run by major Trump donor Rod Aycox, received a $25 million low-interest loan from the Federal Reserve's Main Street Lending Program (MSLP). While Wellshire Financial Services' five-year MSLP loan came with a 3.15 percent interest rate, the loans it dishes out to consumers can come as high as 350 percent annually.
London Quality Growth Investor Conference: Buy Dassault Systemes
At this year's inaugural London Quality Growth Investor conference, Denis Callioni, analyst and portfolio manager at European investment group Comgest, highlighted one of the top ideas of the Comgest Europe Growth Fund. According to the speaker, the team managing this fund focus on finding companies that have stainable growth trajectories with a proven track record Read More
"This money was meant to help Main Street businesses stay above water during the pandemic, not to bail out predatory lenders that charge vulnerable Americans triple digit interest rates during a pandemic. If the administration thinks the high-cost lending industry deserves a taxpayer-backed loan, it should come with the same 300% interest rate theose companies charge consumers," said Kyle Herrig, president of Accountable.US, the government watchdog group behind COVIDBailoutTracker.org. "The administration owes an explanation for why one of the few businesses this massive program happened to help is a prolific predatory lender that has done absolutely nothing to help struggling Americans or the economy."
Rod Aycox is a member of Accountable.US project Allied Progress' "Payday Lender Hall of Shame" for his troubling history. In addition to contributing over $1.7 million to Trump's political committees and inauguration, Aycox settled a wrongful death lawsuit after a repossession agent hired by the company shot and killed a borrower while trying to seize his vehicle.
Key Points From The Washington Post:
"A company owned by a major donor to President Trump that operates auto-title loan stores with names such as LoanStar and Moneymax secured a $25 million low-interest loan from a government pandemic aid program, using what consumer advocates describe as a loophole to a rule designed to prevent most lenders from getting this federal help."
"Loans to consumers at Wellshire Financial Services' auto-title loan stores can carry a 350 percent annual rate, thanks to high fees and interest supercharging the cost of borrowing, according to corporate disclosure documents."
"One of Aycox's stores, LoanStar, which has dozens of branches in Texas, notes that someone taking out a $1,200 loan, secured by a vehicle as collateral, needs to pay back $1,589.97 within one month or potentially lose their vehicle. That works out to a 352.24 percent annual credit cost."
"Last year, the auto-title lending industry — along with payday lenders — scored a major victory when the Consumer Financial Protection Bureau proposed delaying a rule that would force these lenders to scrutinize whether borrowers can actually afford to pay back the loans."
"The Main Street Lending program has made loans to just 420 companies worth a total of $4.1 billion through the end of October, leading to criticism that it has been slow to help businesses — and, along with the other stimulus programs passed by Congress, has failed to provide enough help to people hurt economically by the pandemic."
[READ THE FULL WASHINGTON POST STORY HERE]
---
Updated on