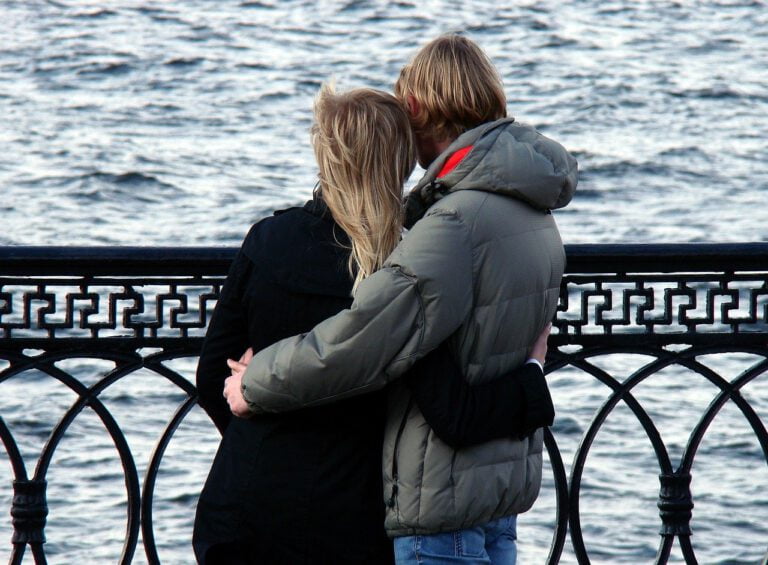 Do you know that financial infidelity is one of the leading causes of marital dissatisfaction?
Q3 2020 hedge fund letters, conferences and more
While it might not come as a surprise to many, there are those who being with partners who aren't upfront with their finances is something unusual. And there are partners who do not recognize that financial infidelity is a big problem, and that it portends great danger for their relationship.
Crypto Hedge Fund Three Arrows Blows Up, Others Could Follow
A few years ago, crypto hedge funds were all the rage. As cryptocurrencies rose in value, hundreds of hedge funds specializing in digital assets launched to try and capitalize on investor demand. Some of these funds recorded double-digit gains in 2020 and 2021 as cryptocurrencies surged in value. However, this year, cryptocurrencies have been under Read More
Financial infidelity is a fairly common phenomenon in relationships and some consider it to be an extreme breach of trust, on par with sexual infidelity. For many, money issues are a deal breaker. Precursors to financial infidelity include behavioral tendencies such as lying, concealing debts, opening secret accounts, hiding purchases/receipts, etc.
It is important for partners or people looking to go into a long-term relationship to discuss and firmly agree on a collective goal and the financial approach of their relationship. Failing to do this can lead to unwarranted disagreements and pain.
Don't wait for money to ruin the love you share with your partner before you act. Below are a few tips on what to do to prevent money from ruining your relationship.
Communicate
Every relationship is a partnership and as partners, it is only wise to set the rules of engagement from the get go. I cannot overemphasize the importance of effective communication in a relationship. Establishing expectations and communicating your stand on critical mutual financial concerns can help prevent financial disagreements in the future.
Share your expectations on issues such as spending habits, savings, expenses and other points of possible areas of financial conflict. This would help smoothen out financial grey areas in the relationship and help your partner understand your desires, wants and expectations.
Make budgeting a habit
Having a monthly or weekly budget can save you money from impulsive and unwarranted expenses, and it's even better when done together. Besides the obvious bonding process that's a fallout of doing things together, making financial budgets as a couple can help you both track income and expenses, and make long-term plans for your future.
Budgeting can help deal with the impulsive tendencies of a partner. While it might not totally stop them from indulging, it can help to serve as a moral guide and a way to know when one is stepping over the line.
Make room for mistakes
Always remember that nobody is perfect. Not everyone has perfect financial habits and not everyone was raised with perfect financial role models. People have flaws and some of these inherent character flaws can manifest in the form of bad financial habits.
Make room for mistakes. Rather than berate your partner for those little financial mistakes, it is wise to remain calm, rationally analyze the challenge and work together to find the perfect fit solution for you two. This is not to say that you should accept repetitive financial recklessness.
Be Responsible
It's easy to ask that people make room for your mistakes and misdeed but I can tell you it is far easier to commit to being responsible and behaving responsibly. Being in a relationship requires that you show responsibility and empathy for your partner and this means that you do this in all aspects. If your partner has problems with your spending habit, you should make efforts to change.
While compromise is essential in any relationship, attitudinal changes that can help your relationship grow and flourish should be pursued aggressively. You should seek to become better at financial discipline than seeking sympathy or understanding for your impropriety.
In all be responsible and take responsibility.
Speak with a professional
Dealing with money challenges can go far deeper than most couples can handle. The diversity of their upbringing and money philosophy can pose a far bigger obstacle than most would care to admit. If as a couple you find yourself in a place where your money issues are overshadowing the affections that you share, I think it might just be the right time to speak with a professional.
Couples don't have to tackle their money issues alone. A financial planner can help them make sense of all the numbers, and a therapist for any deeper emotional issues that may arise. If time and money are a factor, couples can take advantage of online platforms like Regain that are providing an easy access to support for couples who need help with managing the stress of their money compatibility problems.
While I would prescribe dialogue and more dialogue, in the event this fails, I suggest you and your partner speak with a professional.
A Wrap
Money doesn't have to be the cause of problems in your relationship. Communicating your desires and expectations in clear language, making conscious efforts to turn from wrong attitudes, being open to mistakes with a dose of responsibility is just about enough to help you two find a common ground for growth.
Updated on