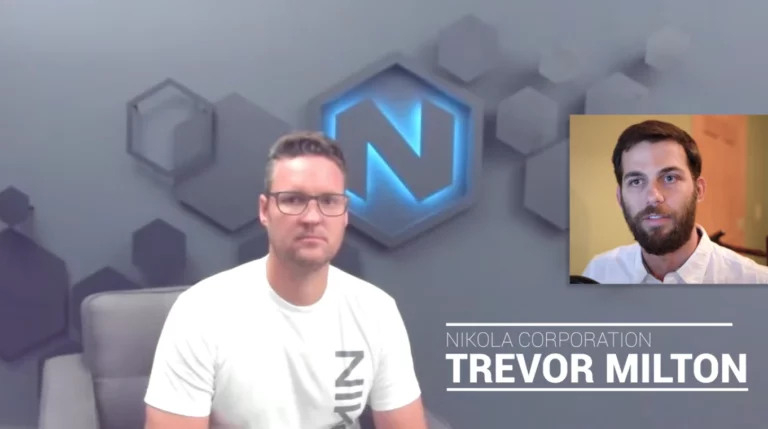 Nikola stock tumbled after CEO Mark Russell failed to convince investors that they would be able to finalize a deal with GM. He also failed to reassure them that founder and former chairman Trevor Milton wouldn't start unloading his shares next week when the lockup on them ends. Milton is Nikola's biggest single shareholder.
Q3 2020 hedge fund letters, conferences and more
Nikola deal with GM still up in the air
CNBC reports that in an interview on Mad Money with Jim Cramer, Nikola's CEO said the talks for a $2 billion deal with GM were ongoing, but he wouldn't provide any other comments beyond that. The negotiations between GM and Nikola are for fuel cell and battery technologies and manufacturing for the Badger pickup truck.
This mining-focused hedge fund returned more than 100 percent in 2020
Delbrook Capital was up 14.1% for December, bringing its full-year return to 129.3% for 2020. For comparison, the S&P 500 was up 18%, while the SPDR S&P Metals and Mining ETF gained 16% in 2020. Q4 2020 hedge fund letters, conferences and more In his fourth-quarter letter to investors, which was reviewed by ValueWalk, Delbrook Read More
Referring to GM's technologies, Russell said they are "interesting to us" and that Nikola remains in talks with GM about those things. However, he also said that if a deal isn't finalized by Dec. 3, either company can simply walk away. Nikola announced the deal with GM in September, but a short seller's report issued two days after that announcement triggered an investigation and may be causing GM to reconsider.
JPMorgan analyst Paul Coster said in a report today that he is "skeptical" that Nikola will be able to finalize a deal with GM to produce the Badger. He predicts that the companies will renegotiate the $2 billion agreement they previous reached without the Badger. Coster expects the new deal to be for GM to supply Nikola with fuel cell and battery technologies for its commercial trucks.
Concerns about Milton selling shares
Russell also wouldn't say anything about what Milton plans to do with the 91.6 million shares of Nikola stock he owns after the lockup period that kept him from cashing out that equity ends on Dec. 1. With about 360.9 million shares outstanding, Milton is Nikola's largest single shareholder.
Milton stepped down as chairman in September after short seller Hindenburg accused Nikola of being a fraud. In response to Hindenburg's report, the Securities and Exchange Commission and Department of Justice started investigating. The firm accused Milton of making false statements about Nikola's technology for the purpose of growing the company and cementing agreements with other automakers.
Sidestepping the question about Milton selling his shares, Russell said, "We believe that as we execute on our milestones and on our business plan, we're going to reward our long-term focus shareholders. That's our focus, is on the long term."