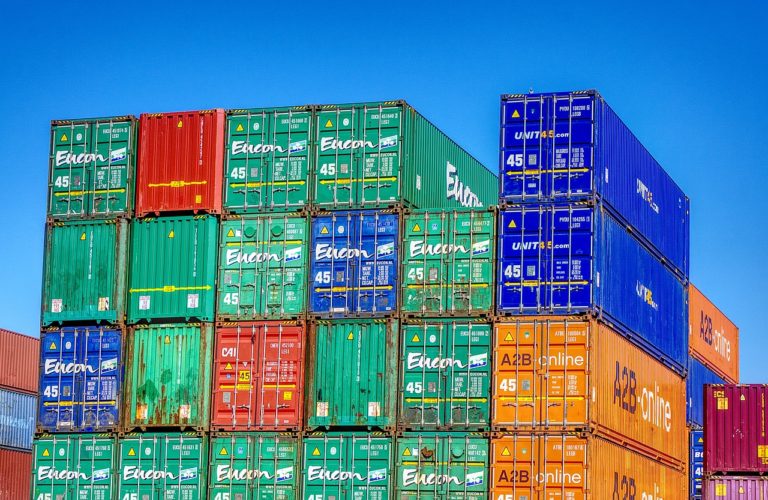 Managing Shipping Budgets in 2021: The Old Normal, the New Normal, or the Unknown?
Q3 2020 hedge fund letters, conferences and more
As they plan their shipping budgets for the coming year, distributors and retailers are struggling to assess the pandemic-driven changes of 2020. SkyPostal's A.J. Hernandez suggests a two-sided approach: be as careful as you can, while also being prepared for anything.
Warren Buffett's Annual Letter: Mistakes, Buybacks and Apple
Warren Buffett published his annual letter to shareholders over the weekend. The annual update, which has become one of the largest events in the calendar for value investors, provided Buffett's views on one of the most turbulent and extraordinary years for the financial markets in recent memory. Q4 2020 hedge fund letters, conferences and more Read More
Building A Shipping Budget
(Miami, FL) November 23, 2020—While shipping managers would like to see some relief from the shocks and surprises of 2020, there are, says A.J. Hernandez, President and CEO of SkyPostal, Inc., a lot of reasons they're probably not going to get it. According to a recent survey of industry experts, for example, rather than the 5%-7% increase in truckload costs predicted for next year, shippers could instead see a 10%-15% increase. Parcel cost increases, predicted at under 5%, could run in the range of 6%-7%.(1) "Meanwhile," says Hernandez, "shippers are trying to build 2021 budgets around a possible return to pre-pandemic market patterns, and an equally possible transition to a 'new normal' whose economics are not yet understood."
One major background issue, notes Hernandez, whose company is the largest private mail and delivery network in Latin America, is that the global economy has been battered by the pandemic, and that recovery, when it comes, could be slow. To allow for this, he recommends that shippers cling to what stability there is: extend existing contracts where possible, and where not possible, seek shorter-term contracts for smaller parts of their business. At the same time, he says, they need to budget for wide, sudden, and unpredictable cost increases, such as the recent 80% jump in short-term ocean container rates to the U.S. West Coast.(2)
Flight Schedules
In Latin America, where as much as 70% of shipped merchandise travels in the cargo holds of passenger aircraft(2), the key variable is not shipping container availability but flight schedules. While air travel volume has recovered somewhat since last spring, it is still nowhere near normal; for the week of November 9, the number of scheduled flights. worldwide, was down 46.5% from the corresponding week in 2019.(3) Nor is it rebounding rapidly; at one major U.S. terminal, Boston Logan Airport, passenger volume is not expected to return to pre-pandemic levels for another two years.(4)
In addition to reduced carrier availability, Hernandez notes that shippers' 2021 planning needs to provide the ability to deal with unscheduled but likely wild-card situations. Once a COVID-19 vaccine is in mass production, for example, it will need to be distributed to billions of people around the globe, creating a massive and disruptive challenge to worldwide supply chain capability. Meanwhile, factors like the skyrocketing growth of ecommerce—which in Brazil alone has nearly doubled during 2020(5) —will continue to roil the shipping market.
"Given all this," says Hernandez, "we urge shippers to work as closely as possible with their delivery providers. Share information, and do it early, not late. The more advance notice you give of things you can anticipate and control, such as discount offerings or new product introductions, the better position you'll be in to deal with the things you can't anticipate and control—and the better you and your delivery partners will manage the coming year."
---
About SkyPostal:
SkyPostal was created in 2001 to meet the need for improved and efficient cross-border mail and parcel service from the United States and Europe to all countries in Latin America, the Caribbean, and Mexico. For more information, please see www.skypostal.com.