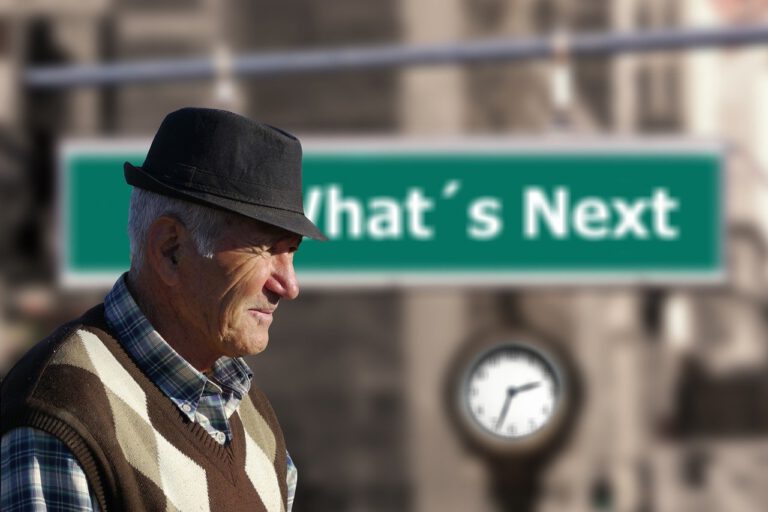 For millions of people around the world, retirement can feel like a lifetime away – but there comes a time when every 20-something year old will need to decide on a robust financial plan to truly prepare for a happy retirement in the future. But just how much exactly do you need to retire happy, and which cities have the happiest pensioners?
Q3 2020 hedge fund letters, conferences and more
A new study by Audley Villages has analysed the happiest cities in the world to reveal the true correlation between wealth and a happy retirement. The study reveals the average length of retirement and life expectancy, unveiling how much the cost of living really has to with the happiness level of your retirement.
Consistency is what makes the top 50 best-performing hedge funds so strong
Every month and quarter, multiple reports on average hedge fund returns are released from several sources. However, it can be difficult to sift through the many returns to uncover the most consistent hedge funds. The good news is that Eric Uhlfelder recently released his "2022 Survey of the Top 50 Hedge Funds," which ranks the Read More
The top 20 happiest countries for retirement and their price tag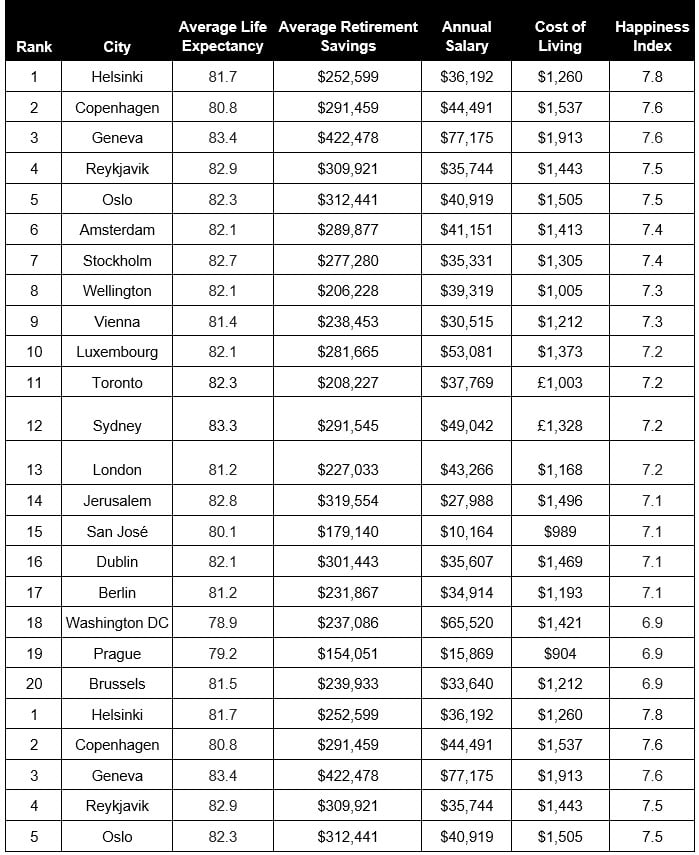 Savings Needed For A Happy Retirement
Planning on spending retirement in the US? To live out your pension here with the most savings head to Hawaii where America's happiest residents (score of 6.8 out of 10) save up to $304,591 in retirement savings before 65. But beware, with a high monthly cost of living at $1,467, being savvy with managing your retirement fund is crucial in order to save responsibly.
Utah, Minnesota and North Dakota follow as the happiest states to retire in with average required retirement savings ranging between $182,810 to $239,599 whilst New Yorkers, notably with one of the highest average salaries in America, can expect to save up to $296,211 prior to starting retirement. However, with a high cost of living ($1,514) setting your priorities straight with savings in the city is crucial.
Rather head abroad to make the most of your retirement? When taking into account not only the happiest but the most affordable places to retire across the globe, Melbourne hit first place with an overall score of 6.6 out of 10 as a happy pensioners destination. In order to make the most of retirement in Australia, retirees will need an average of $250,829 in savings in order to have the happiest retirement in the world.
Shockingly, this is also a whopping $172,110 more in savings compared to second placed Rio de Janeiro, scoring a 6.6 overall! Helsinki, Sydney and Dubai follow to complete the top 5 with overall ratings ranging between 6.5 and 6.4.
However, pensioners will need to have saved between $77,796 and $253,715 to be a happy retiree. Moscow ranks in at 10th place with a happiness score of 5.5 out of 10, but retirees here will only need about $63,852 in their piggy banks to a happy retirement in the Russian capital. London also ranks in at 17th place, with a score of 6.1 residents here will need to earn at least $43,457 and save a minimum of $267,678 to make the most of retirement in one of Europe's favourite cities.