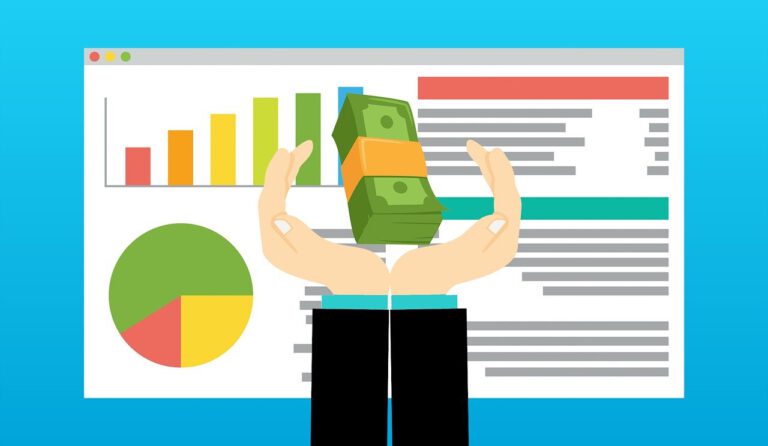 Whitney Tilson's email to investors discussing Doug Kass and himself are still bullish on bank stocks; Berkshire Hathaway's 13F regulatory filing for the third quarter.

Q3 2020 hedge fund letters, conferences and more
Doug Kass And Whitney Tilson Are Still Bullish On Bank Stocks
1) In my October 13 and November 3 e-mails, I shared a bull case for bank stocks (which I agreed with) from my friend Doug Kass of Seabreeze Partners.
Morningstar Investment Conference: Gabelli Funds On Where To Invest Amid Inflation
Numerous news headlines have trumpeted major concerns about inflation, which has been at 40-year highs. But how should investors handle inflation as it pertains to their portfolios? At the Morningstar Investment Conference on Monday, Kevin Dreyer, co-CIO of Gabelli Funds, outlined some guidelines for investing in the age of inflation. Historic inflation Dreyer started by Read More
The SPDR S&P Bank Fund (KBE) is up 22.5% since my first e-mail and 13% since my second, far outpacing the market.
In one of his missives yesterday, Doug outlined why he thinks we're still in the early stages of a rotation from growth to value and why he continues to believe that banks will benefit from this:
Stocks are ripping on Moderna's (MRNA) strong COVID vaccine results. Many view this news as uber-bullish, with the prospects for defeating the virus now at hand.
From my perch, however, the time to buy equities was back in March, when confidence in scientific and health innovation was low.
Now, with confidence and valuations high, the pivot from growth to value can intensify.
It is important to recognize the damage that's been done to small businesses as well as a number of larger businesses that have taken on huge amounts of debt to traverse the pre-vaccine terrain.
Most Americans won't receive the vaccine until late in the first quarter of next year and our normal routines will not return until the first half of 2022.
Both the Pfizer (PFE) and Moderna vaccines will produce only a limited impact relative to consensus expectations in 2021, and will only pull forward expectations by about eight weeks.
As recently as two months ago, only about 36,000 Americans were being diagnosed with COVID-19 every day. Over the past week, that number has soared to over 150,000. And while morbidity is less than in April, daily deaths are now in line with the spike during the summer months.
As a result, lockdowns are being imposed, schools closed, quarantines escalated, public and private gatherings limited, etc.
Despite the grave consequences of the virus, bullish investor exuberance has been rising in anticipation of a therapeutic and vaccine resolution – but I view the Moderna news as a possible peak.
The pivot from growth to value may be hastened now as investors begin to worry about how much sales and profits have been pushed forward since early 2020.
The best way to play this is my favorite group, banks, which could finally break out to the upside from their recent trading range.
The Financial Select Sector SPDR Fund (XLF), for the second time in a month, is my "Trade of the Week" today.
Thank you, Doug!
Berkshire Hathaway's 13F Regulatory Filing
2) After the close yesterday, Berkshire Hathaway (BRK-B) disclosed the stocks it had bought and sold during the third quarter in its quarterly 13F regulatory filing.
The biggest move was a $6 billion big bet in the pharmaceutical sector, with new positions in AbbVie (ABBV), Merck (MRK), Bristol-Myers Squibb (BMY), and Pfizer (PFE). Other changes included:
Trimming No. 1 holding Apple (AAPL) by 3%
Increasing No. 2 holding Bank of America (BAC) by 9%
Continuing to dump other financials: JPMorgan Chase (JPM) (-95%), PNC Financial Services (PNC) (-64%), Wells Fargo (WFC) (-46%), and M&T Bank (MTB) (-35%)
Selling the entire $1.6 billion stake in discount retailer Costco Wholesale (COST)
Adding a bit to automaker General Motors (GM) and supermarket Kroger (KR)
Selling 42% of second-quarter addition Barrick Gold (GOLD)
It feels strange to be on the other side of a trade from Berkshire's legendary CEO Warren Buffett by being bullish on bank stocks, but I'm not deterred. Here's what I wrote about this in my August 17 e-mail after Berkshire released its second quarter 13-F, which showed sales of $7 billion of bank stocks:
Berkshire Hathaway 13F and financials
I do think this reflects Buffett's cautiousness about the current state – and future prospects – of the U.S. economy. But, again, I wouldn't read too much into it.
First, Berkshire's portfolio was seriously overweight financials. Including American Express (AXP), the sector accounted for roughly 25% of Berkshire's $270 billion stock portfolio before the recent sales, far above the 10% weighing in the S&P 500 Index (not that Buffett cares one iota about tracking any index!). And this was hardly a fire sale – rather, it was some light trimming, equal to only a bit more than 10% of Berkshire's total exposure to financial stocks.
Second, trimming Well Fargo was probably due to company-specific issues. As my friend Doug Kass of Seabreeze Partners wrote this morning:
I am a bit surprised about his large sale of Wells Fargo but I can understand, given the Sisyphus-like and continuing company specific problems (further exacerbated by COVID)... Remember Warren's disdain for bad corporate behavior (Salomon?) – well he might simply have had enough with WFC management – that bridge too far might transcend the issue of being a bank.
Lastly, Buffett has recently bought more than $2 billion of Bank of America stock since July 20, and now owns roughly 12% of the company.
In summary, Berkshire's recent disclosures don't change my bullishness on either bank stocks (for reasons I discussed in my May 20 and July 14 e-mails) or Berkshire Hathaway (see my July 16 and August 12 e-mails).
Updated on