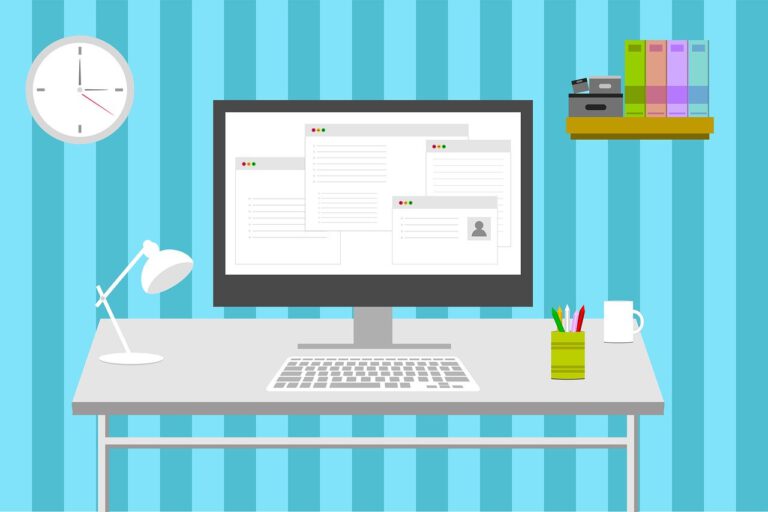 You don't need to shell out a fortune for fancy accounting professionals. But you do need to attend to bookkeeping and other financial matters when managing your business. And thanks to the magic of tools like JavaScript, Bootstrap, and React development, bookkeeping and accounting software can do the job just as well as any financial professional.

Q2 2020 hedge fund letters, conferences and more
From keeping track of expenses to generating invoices to customizing reports, this software will give you back time and make your business life a lot easier. Here are the top products you should consider on the market today.
This Is What Hedge Funds Will Need To Do To Succeed In The Long Term
Last year was a banner year for hedge funds in general, as the industry attracted $31 billion worth of net inflows, according to data from HFM. That total included a challenging fourth quarter, in which investors pulled more than $23 billion from hedge funds. HFM reported $12 billion in inflows for the first quarter following Read More
QuickBooks
Intuit QuickBooks is one of the most recognizable brands, and that's no surprise given all the features and perks it offers to businesses of all types and sizes, as well as individuals, entrepreneurs, and freelancers. For example, the software will automatically sort your imported transactions into tax categories. It will also conduct batch invoicing, generate customized reports, track inventory, allow you to receive payments from multiple sources, and much more.
There are plenty of plans and packages to think about depending on your specific needs and budget, each offering different types of features.
FreshBooks
Targeted to small- and medium-sized businesses, FreshBooks, a cloud-based tool, streamlines collaboration and allows you to manage many different accounting tasks, including generating and sending recurring invoices, tracking expenses, and accepting credit card payments. It also offers project management, automatic payment reminders, and reporting.
Known for being user-friendly, the interface and format are easy to manipulate and customize, no matter what your tech knowledge or level of expertise.
Wave
Wave is ideal for small businesses, including freelancers and self-employed individuals. The accounting software even has a free version, which includes features like unlimited expense and income tracking, invoices, receipt scanning, recurring billing, reporting, a comprehensive dashboard with data, and much more. For a small fee, you can upgrade to take advantage of additional features, such as credit card processing and payroll tax filing.
Zoho Books
Zoho Books is another kind of software that specializes in serving small businesses and helping them manage their finances, offering access to up to 50 participants. It comes with many basic features, such as generating invoices, sending automatic payment reminders, creating balance sheets, tracking expenses, P and L reports, and the ability to accept payments digitally.
The software is highly usable and accessible from practically any device. With extensive support, security, a visually appealing interface and dashboard, and a number of other features, it's ideal for freelancers and small business professionals.
Xero
Like some of the other products discussed above, Xero is intended for small businesses. However, its unique twist is that it's highly scalable, so as your organization grows, the software will adjust accordingly, accommodating new users free of charge. It also offers an extensive array of additional features, including estimates, hundreds of app integrations, custom invoicing, inventory tracking, financial reporting, and much more.
Along with around-the-clock customer support, this is only part of what makes Xero such an easy-to-use and helpful product.
ZipBooks
If you're looking for something affordable, look no further than ZipBooks. It offers many of the same features as more elaborate and costlier options, and the starter plan is completely free. The cloud-based tool offers payment processing, digital bookkeeping, customizable invoice generation, transaction importing, reporting, project management, and time and performance tracking.
For a fee, you can upgrade your plan to add reputation management, payroll integration, and more.
Sage Business Cloud Accounting
Formerly called Sage One, Sage Business Cloud Accounting offers two affordable options, one geared toward sole traders and freelancers and the other targeted to startups and small businesses. With the more basic version, you can keep track of invoices and expenses and implement one-click payments. Along with these features, the more elaborate version allows you to generate invoices and accommodate unlimited users.
Both versions are easy to use and set up. They each offer extensive visual tracking and reporting in a comprehensive dashboard. Additional features include tax management and cloud storage.
NetSuite ERP
This all-encompassing ERP software manages many critical business functions, including financial management and accounting. You can access real-time data, as well as facilitate billing and reporting. The platform also incorporates sales, marketing, and eCommerce tools, so you can access all the crucial information you need to inform your accounting-related business decisions from one resource and enable collaboration across your organization.
This wide array of options for user-friendly accounting software will do a considerable amount in terms of giving you time back to invest in your critical business functions. For small businesses, startups, and individuals, these solutions are not only affordable but also extremely beneficial to your entire organization, helping you streamline important financial matters.
Updated on