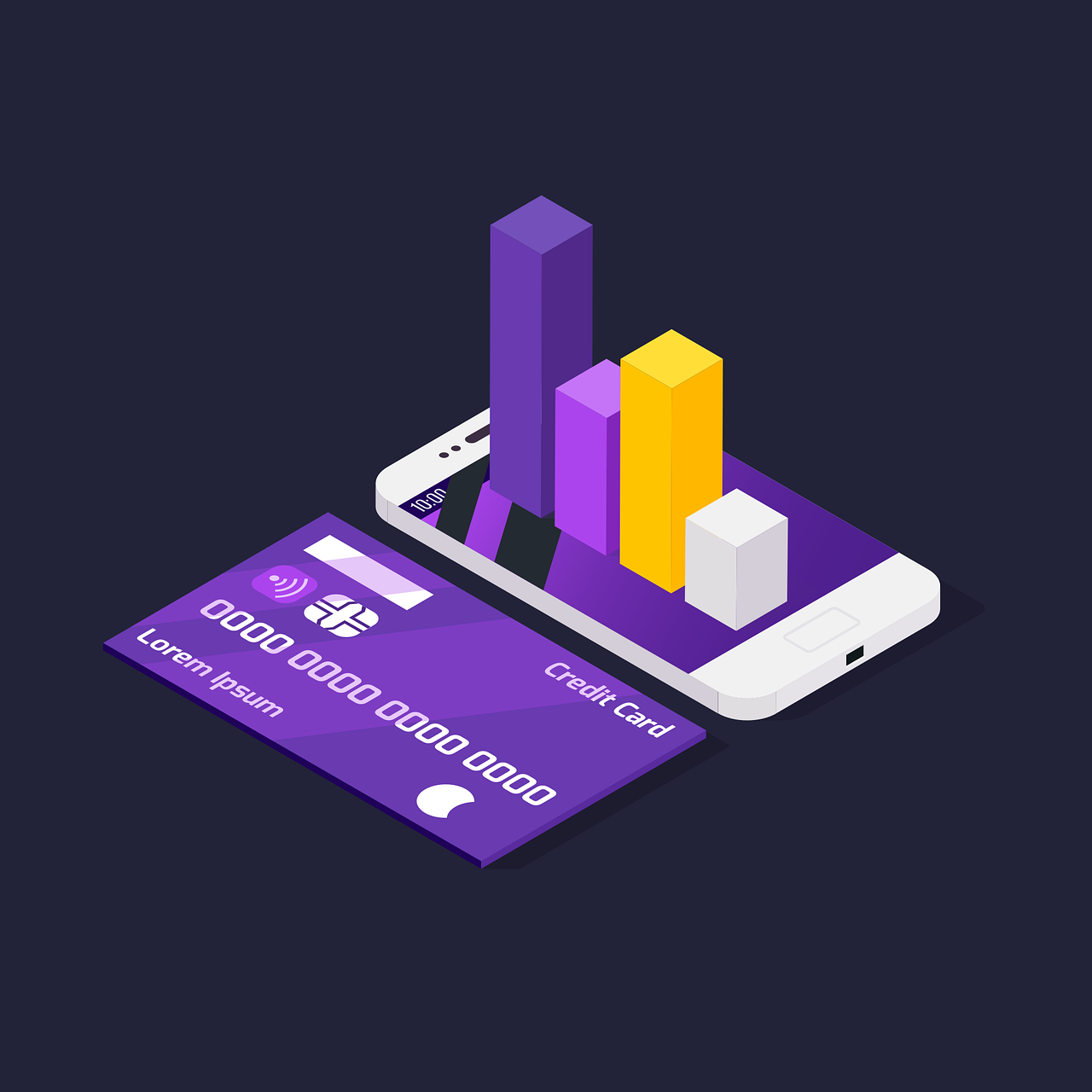 National Australia Bank (NAB) has launched an interest-free credit card which allows Australian citizens to accumulate as much as $3000 balance before paying. This decision was made to combat credit card use which is the most alarming in the younger generations. Incentives can also be attributed to the rise of buy now pay later platforms like AfterPay and Zip that keep popping up left and right during the last couple of years.

Q2 2020 hedge fund letters, conferences and more
It goes without saying that AfterPay and Zip did take a huge chunk of the credit card market from the Australian banks. This has rustled their comfortable lives enough for one of the biggest banks in the country to start acting up.
Fund Manager Profile: Zhang Hui Of China's Southern Asset Management
Historically, the Chinese market has been relatively isolated from international investors, but much is changing there now, making China virtually impossible for the diversified investor to ignore. Earlier this year, CNBC pointed to signs that Chinese regulators may start easing up on their scrutiny of companies after months of clamping down on tech firms. That Read More
NAB and StraightUp
In an unprecedented decision the NAB, which is the fourth largest bank in the country, has launched the historic first interest-free credit card that allows users to go into a negative balance of up to $3000 without paying any additional interest fees. Apart from this, this card allows its customers to use the service without annual or late payment fees. The card operates much like any other one and is set up under Visa so wherever those cards are accepted this one will work too both online and in real-life stores. This is a huge thing coming from a bank that has profited a lot from giving mind-boggling interest rates and fees until now. The initiative is called "StraightUp" and as we have already mentioned it offers no interest, annual, or late fees. Instead of this, the customer will be charged monthly, depending on their balance, for as long as they utilize the card.
The main catch is the mandatory monthly payment ranging from $35 to $110 which also depends on their credit limit. The banking group executive Rachel Slade has come out clearing out the confusion between buy now, pay later services, and StraightUp. She said that unlike the previously mentioned services the StraightUp card offers a "continuing line of credit, which is available to use anywhere Visa is accepted." She added that it also has no late payment fees and the customer is freely allowed to repay the balance over a much longer time period than with their competitors. Slade has also acknowledged that the credit cards have not evolved much during the last couple of years although the needs of the customers have changed. This is one of the main reasons why almost 400,000 credit cards have been terminated in favor of platforms like Zip.
Plethora of Options
It is worth noting that these services are reminiscent of small loan companies that allow taking credit of the smaller amount to almost anyone without proper backchecks. There are a multitude of them that capitalize on people who cannot payback. The popularity of these companies has jumped up since the banks started refusing to give loans to people. That is the whole point the interest is their revenue that is what generates all of the greenery in their offices and bank accounts. However, the issue can still be in the culture of people that utilize these services.
The first thing that comes to our mind when discussing this subject is how and why people use these smaller financial services like buy now, pay later? The whole point is to have some kind of medium that enables you to access the desired product or service when you need it, without damaging your financial situation. The post-factum payment that is made possible by these fintech companies allows just that. Similarly, smaller loaning services are part of this scheme too. These companies give consumers an opportunity to take advantage of small financial aid while only making a short-term commitment. The CEO of one such microfinance firm has been quoted explaining this factor, outlining that: "The incentive to pay back loans faster, in this case, is the interest rate. When the loan is small, the amount to be repaid is much more affordable and thus doesn't take much to cover. People like using small Loans due to complications with synchronising their paychecks, or other forms of income, with payment due dates. The faster they pay back the money the less they have to pay on top of their initial loan."
These small loans were never meant to be taken when you do not have an active income. The main idea is that if you want to buy a phone and lack some specific amount of small funds then it's a good option to start seeking them out but people would take loans for items or services with depreciating value. The money just would not generate anything for them except for a short term pleasurable experience.
Background Checks and Bad Banking Practices
Although the bank official has reinforced the notion that they would be doing proper background checks to understand if the customer can or cannot pay back the taken loan even without interest. We believe it to be necessary to remind the readers about 2017 when the Australian House of Representatives brought the bank CEOs to speak in front of them. The Westpac CEO Brian Hartzer has admitted on the spot that nearly half of $400 billion Australian dollar home loans were given out with interest-only mortgages. At this moment ANZ, CBA, and NAB were sitting at a 40% interest-only rate which speaks volumes about their practices. The American banks have been here before and we all saw how well it worked out. The US banks only started giving out mortgage to people with adjustable rates, teaser rates, low-doc loans, etc. since the global financial crisis happened. Otherwise, they just did not acknowledge this even as a possibility.
ANZ CEO Shayne Elliot was quoted speaking the same phrase where he outlined that apparently the bank has no interest in lending money to people who can't afford to repay. By the way, this is the same person that came out on ABC's Four Corners and stated with a big smile that home loans were not risky since if a customer defaults one loan it doesn't mean that they will do the same for another. The comment is just a blatant lie and it does not take the most bright individual in the world to understand it.
The problem with StraightUp is that it seems like there is no encouragement for people to pay back these debts quickly since there are no late fees and no interest rates. Buy now, pay later platforms have been avoiding regulations from the government arguing that the fintech companies like AfterPay and Zip are giving a superior product to the banks. The argument was that these smaller companies (in comparison to big banks) were providing a valuable competition to the big banks that aren't actually working on anything even remotely innovative unless they are forced to. It seems like the NAB with StraightUp just reinforced their argument. It is also worth noting that AfterPay and Zip are very much relying on their out of country prospects even in the face of the Covid-19 pandemic locking down the whole world and for now do not seem much concerned about this initiative at all.
Updated on