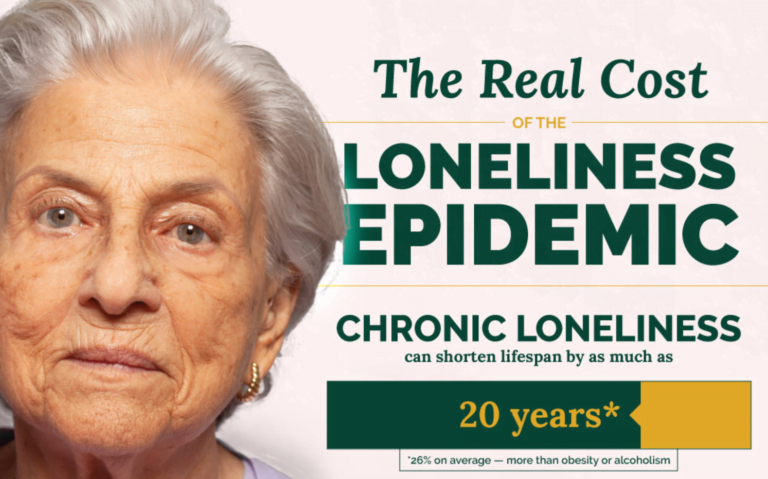 The cost of the loneliness epidemic is high, and not just in terms of human life. While it's true that loneliness has been shown to reduce a lifespan by as much as 20 years – more than obesity or smoking – that's not the only cost. Loneliness also leads to more long term health issues, which require more treatment and hospitalization in the long run. Loneliness isn't just a health epidemic, it's a financial one, too.
Q2 2020 hedge fund letters, conferences and more
The Loneliness Epidemic Is Getting Worse
Americans are feeling lonelier than ever right now, but this trend started long before the pandemic. Even during normal times, 61% of Americans said they felt lonely all or some of the time, a significant increase from 54% the previous year.
Carlson Capital's Double Black Diamond Strategy Gains 5.3% On Jewelry Play
Carlson Capital's Double Black Diamond fund added 3.09% net of fees in the second quarter of 2021. Following this performance, the fund delivered a profit of 5.3% net of fees for the first half. Q2 2021 hedge fund letters, conferences and more According to a copy of the fund's half-year update, which ValueWalk has been Read More
Our lifestyles are at least partially to blame. As wages stagnate and the cost of living goes up, we have to work more to make ends meet, leaving little time for leisure. There's a cultural expectation that families live in single-family homes instead of multigenerational ones, which means there are fewer people around to spend time with.
Loneliness is actually lower among older generations, but the suicide rate of the older generations is also markedly higher. 77% of Americans say they lack a social support system. Once people reach retirement age they lose touch with their work friends and colleagues and their families are often busy working in their own careers and taking care of their own families.
As chronic health conditions worsen, the need for community grows. Unfortunately, this also often results in a community pulling back from someone in need. As a result, people with chronic mental and physical health conditions are diagnosed with depression 347% more than the average population, have psychological distress 374% more, and their overall health is 278% worse.
The Pandemic Taking A Toll On These At-Risk Populations
These already at-risk populations have been hit hard by the pandemic. In many cases these are the populations served by adult day programs within the community, which help with socialization, getting them connected to needed resources, meals, and more.
Because these are the populations most susceptible to COVID-19, social distancing has been a priority. Unfortunately, this also means these populations are cut off from resources that provide meals, socialization, and more.
Adult daycare centers have had to adapt to provide necessary services to these populations during the pandemic, but in many cases insurance and Medicare and Medicaid isn't covering these new services. However, providing these services however possible is necessary to prevent higher-cost medical care in the long run.
Learn more about the real cost of the loneliness epidemic from the infographic below.