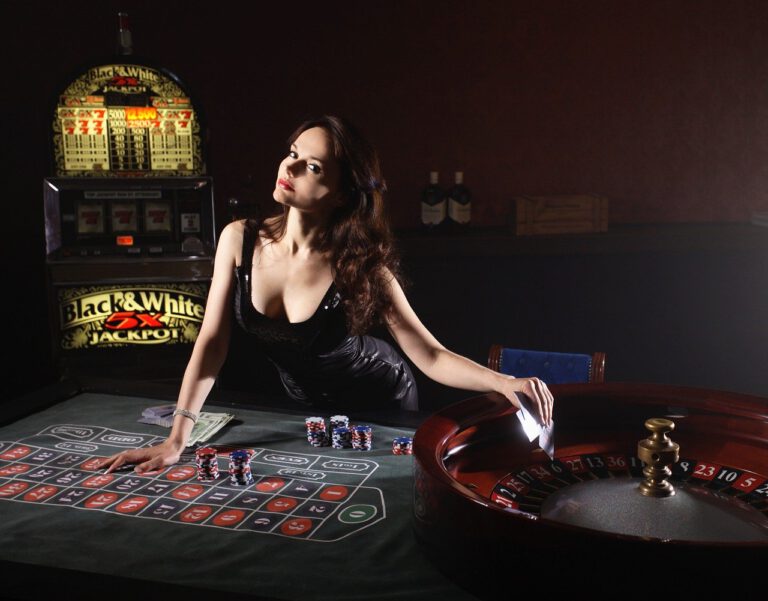 Gambling industry in Canada is seeing significant growth over the past few decades following its legalization in the 1970s. One primary reason for this is the laws surround gambling in the country are not too strict, unlike in many other countries, including the U.S. This ensured that Canadians never had any dearth of gambling options, and this in turn, helped the industry to grow.
Q2 2020 hedge fund letters, conferences and more
Canada's Gambling Industry: How It Fared So Far?
Though the gambling industry in Canada is witnessing growth over the past few decades, it actually caught global attention only after the post-recession period, i.e. around 2012. Over the past few years' growth has been seen on all gambling fronts, including land-based casinos, online casinos, land and online sportsbooks and more.
Star hedge fund macro trader Colin Lancaster warns: Inflation is back
Talk of inflation has been swirling for some time amid all the stimulus that's been pouring into the market and the soaring debt levels in the U.S. The Federal Reserve has said that any inflation that does occur will be temporary, but one hedge fund macro trader says there are plenty of reasons not to Read More
Canada's legalized gaming sector has almost tripled from just $6.4 billion in 1995 to about $15.1 billion in 2011, as per a study by the Canadian Gaming Association. Ontario is reported to have the highest number of gamblers, and is also at the top of the list when it comes to gambling revenue. Quebec, however, is quick when it comes to the growth in revenues.
According to the Canadian industry statistics (2016), there were about 1200 businesses that were categorized as gambling industry operations. About 90% of these organizations have between 0 – 99 employees.
As per the data, Ontario had 25 casinos, Quebec 9 casinos, British Colombia 15 casinos, Nova Scotia 2 casinos, New Brunswick 1 casino, Manitoba 2 casinos, Saskatchewan 6 casinos, while there were no land-based casinos in Prince Edward Island, Newfoundland, and Labrador.
Like in many other countries, Canada is also witnessing a shift from traditional land-based gambling to online gambling. Despite this, there are grand plans to preserve or even raise the popularity brick-and-mortar establishments. In Pickering, Ontario work is ongoing to come up with a 'mini Las Vegas' that includes a casino, a convention centre, two hotels, and a concert venue.
The plan is to make this site the heart of entertainment in the east of Toronto, as well as a leading tourist destination. Construction work for the project started in the first half of last year, and is expected to end sometime later this year.
Rising Popularity Of Online Gambling
The country got the first legal online casino in 2004, and a survey a few years later found that just 2.3% of the Canadians engage in online gambling. The numbers now are much bigger. Canada's official statistics agency, Statistics Canada, has reported a continuous upward trend in the gambling industry.
Along with being convenient, online casino operators are using modern ways to play popular casino games, such as Poker, Blackjack, and Slots. Moreover, the advancement of technology is helping the casino software providers to better their offerings, such as loading up games instantly, real-like graphics, privacy and more. This, in particular, is attracting gamblers from smaller cities, towns, and villages that don't have access to land-based casinos.
Another thing pushing the growth of the online gambling industry are specific rules around sports betting. For instance, you can't place a sports bet at a land-based casino in the country, but you can do it at an online offshore casino. Canadian online betting industry estimate revenue of around $31 billion this year.
Though online gambling is growing popular, the country still doesn't have a clear stand on it. As per the Criminal Code of Canada, it is illegal for non-state licensed operators to accept bets from Canadians online. Despite this, Canadians enjoy unrestricted access to off-shore online casinos and poker rooms.
It seems the Canadian government has taken a decentralized approach. Each province or territory is free to frame its own rules and guidelines when it comes to gambling. Quebec is the first state with clear laws governing online gambling. Other states are trying to mimic Quebec to come up with their gambling laws. Online gambling is legal in Quebec, Alberta, Manitoba and Ontario.
Impact on Economy
Gambling industry in Canada is the state's most wide-scale and economically profitable sector of entertainment. The industry provides direct employment to almost 200,000 Canadian residents. It has grown to become one of the largest industries in Canada with positive economic impacts on many other industries.
Revenue Contribution – the revenue for the gambling industry is growing continuously. In 2017, the industry reported revenue of $17.1, including $16.1 billion from gaming, and rest from other services such as food and drinks at the casinos. Increase revenue for the industry means more tax revenue for the government. Moreover, the gaming industry revenue has a spill-over effect on other businesses as well.
Employment – the industry directly employs 185,000 Canadians. If we consider its indirect effects on the economy and job creation, then the number of people that the gaming industry supports extends to more than 270,000. The industry has an average annual salary of about $65,000, and spends more than $12 billion in the form of wages, salaries, and allowances. We can say that about 40% of the gambling income is returned to the Canadians in the form of salaries.
Impact on other sectors – the massive size and continuous growth of the gambling industry is having a positive impact on other businesses as well. For instance, most casinos have restaurants, and bars. Further, the growth of the gambling industry also has a positive impact on the accommodation and air travel segment. This way, it indirectly supports people connected with the hospitality sector.
Additionally, it generates income for other entertainment sectors as well. Most casinos have other forms of entertainment, such as live shows and concerts, to keep the guests entertained. Moreover, it also contributes to unorthodox sectors. The gambling industry spends millions in research on gambling addiction and treatment.
Final Words
There is no doubt that the gambling industry in Canada is a growing story. Ontario, for now, leads in terms of gambling revenue, followed closed by British Columbia and Quebec. Going ahead, online casino – backed by technology advancements, such as VR, face scanning and more – will continue to play a significant role in supporting growth of the industry.
Traditional casinos, on the other hand, will have to come up with innovative strategies to ensure that they don't lose their shine, rather continue to attract new player while retaining the existing ones.
Government, on its end, should come up with clear rules regarding sports betting, online gambling (both on and off-shore) and overall gambling industry to ensure that it continues to operate smoothly and contribute to nation's wealth.