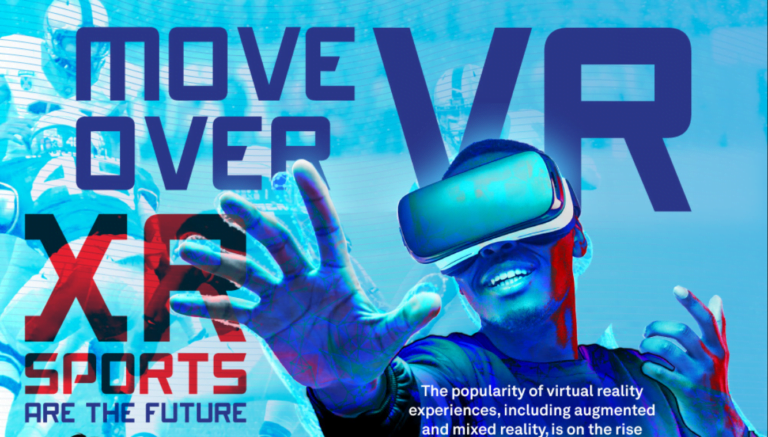 Businesses that come up with innovations because of pandemic limitations are going to be the biggest businesses of tomorrow. Everyone has had to adapt and many of these adaptations are going to be around for good. People have become used to the idea of working from home or being able to carry out cocktails with their meals, and those aren't the only innovations that will stick around. Virtual gaming and sports is a growing category, projected to hit $18 billion by 2023.
Q2 2020 hedge fund letters, conferences and more
AR And XR Offer A More Realistic Experience
Virtual reality has been around for decades, but newer related technologies like augmented reality (AR) and extended reality (XR) combine virtual reality with the world around you for a more realistic experience.
Greenlight Capital Full Q2 2021 Letter: Einhorn Thinks Inflation Is Here To Stay
David Einhorn's Greenlight Capital returned -2.9% in the second quarter of 2021 compared to 8.5% for the S&P 500. According to a copy of the fund's letter, which ValueWalk has reviewed, longs contributed 5.2% in the quarter while short positions detracted 4.6%. Q2 2021 hedge fund letters, conferences and more Macro positions detracted 3.3% from Read More
When applied to gaming, the result is gameplay that feels more realistic and makes you part of the action. When combined with sports, this technology allows people to experience realistic gameplay complete with competition.
This is one of the things that has been missing throughout the pandemic. Sports have been considered too risky for many people, and as a result those who thrive with regular competition have been left out.
But not extended reality sports have given players the opportunity to experience realistic gameplay using actual sporting equipment outfitted with sensors to play instead of gaming controllers. There is also realistic competition among players in different locations.
XR Tournaments At Sports Gaming Centers
In the near future this type of gameplay will take place at sports gaming centers where socially distanced pods will keep people separate and safe. Tournaments will take place between people at different locations.
This is a great way to get the recommended exercise needed to stay healthy and active during the pandemic - the WHO recommends daily physical activity to keep us physically strong and mentally strong, as well.
Outside of sports, there are multiple benefits of extended reality. People are using it for meetings to stay connected to coword colleagues at business meetings as everyone tires of video conferencing. It is being used to experience travel and tourism, as many museums have made collections available virtually and many tourist locations have made tours available through VR and XR technologies.
There are also other types of exercise options using XR that aren't competitive sports. XR rock climbing, while not as strenuous as the real thing, is a great way to feel more connected to the great outdoors from the safety of your own home.
Learn more about the future of XR sports from the infographic below.