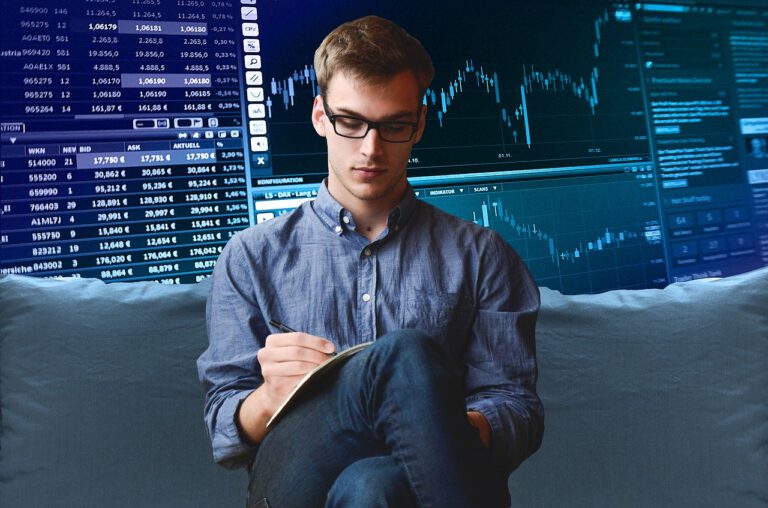 Trading stocks online is now one of the growing trends in the trading industry. Gone are the days when you need a broker to deal with trading your stocks. Now, you can do it on your own via an online stock trading platform.
Q1 2020 hedge fund letters, conferences and more
Whatever stocks you're into, you can easily find an online platform that can cater to the stocks you want to trade. However, many issues come with trading stocks online. That's why before choosing a trading platform, you should verify that it's trusted. That way, you won't have to encounter security issues.
Looking at Trends with AlphaSimplex's Dr. Kathryn Kaminski
ValueWalk's Raul Panganiban interviews Dr. Kathryn Kaminski, Chief Research Strategist at AlphaSimplex, and discuss her approach to investing and the trends she is seeing in regards to quant investing and hedge funds. Q1 2021 hedge fund letters, conferences and more The following is a computer generated transcript and may contain some errors. Interview with AlphaSimplex's Read More
Moreover, here are the reasons why you should use trusted stock trading platforms:
1. Faster Transactions
Unlike traditional stocks trading that requires a middleman for you to execute a transaction, online platforms offer faster transactions. You can trade easily as long as you have an internet connection, mobile device, or computer.
If you're trading in Canada, it may only take you a few steps to set up your account with the best stock trading platforms. A trusted online stock trading platform may require you to submit your government ID as well as your photo holding your ID. Some may require you for a video call for verification purposes. That way, the platform knows they're dealing with a real person and a real you.
When they do these things, it means they follow the Know Your Customer protocol that their government financial section requires. That means that the trading platform is trusted as they follow their state's trading rules.
Then, you may now use their online trading platform. You can directly deposit money into the platform with your registered account. With this, you can easily add funds to your account. With such, you can buy stocks whenever you want.
What's more, most trading platforms have mobile applications that you can install on your phone. By doing so, you can trade stocks while you're on the go.
2. Greater Control
With a trusted online trading platform, you can have control over your trading transactions. You won't have to wait for your middleman to make the trade. Hence, you can directly put a buy and sell order using their platform.
Before, you need to call on your broker before you can place your stock order. If your broker is unavailable, then you'd have to wait. If unlucky, you may have missed your preferred price because your broker may not have placed the order right away. But with a trusted online trading platform, you can control the trades you make. Open your account and place your order. You can even buy as much or as low as you want.
3. Real-time Trading
Another reason for using a trusted online trading platform has real-time data. This means that the platform's system can deliver you stock data in real-time speed at near-instantaneous speed. With this data, you can easily make wise decisions about whether to buy or sell your stocks.
As mentioned, you can have control of your trade because it's up to you whether to buy or sell the stocks at its price. If you have a broker, you might have missed a chance to get the best trade as the information is not first-hand. With a trusted online platform, you can get real-time data for real-time trade decisions.
Instead of playing catch-up, real-time data allows you to execute trades in an instant. Gone are those times when you need to analyze data for a day before you make your move.
That's why if you want to compete in the market, you need a trusted online trading platform to feed your real-time data. You can even stay ahead of the market when you use real-time data.
Since the market can fluctuate quickly, analyzing stock data for q longer period may not be feasible on the next day trade. That's why real-time data allows you to execute a trade order that might save you from a sudden increase or decrease in the stock prices.
If you use a trusted online trading platform, you won't need to analyze stock data because it provides you with it. That way, you can focus on your work or business while still trading.
4. Lower Costs
Most people think that trading stocks will cost you more on fees. Well, that's true enough with traditional stock trading. However, with trusted online trading, you'll pay fewer fees.
Most likely, you'll only pay for a subscription with a VIP account. Some offer free use of their trading platform for regular accounts, but you may not access their special features. You only pay transaction fees depending on the platform since you get to control your trade and do it on your own. Add in other expenses like deposit or withdrawal fee from your bank account provider, and internet fees. Well, those are probably lesser than hiring a broker to make your trades.
Since most trades only use the platform, you can get the best out of your money. Even if you pay for the platform's trading courses that teach you how to invest in stocks, it'll all be worth it. The knowledge you acquire will help you trade better for a lifetime. It may cost you for a while, but the return will be higher than relying on someone else to analyze the market for you.
Moreover, subscribing to the online trading platform's real-time data will give you more gains because you can get the best trade.
5. Security
Most importantly, you may ask if it's safe to use online trading platforms. In reality, all transactions online are at risk because hackers and cybercriminals are always waiting for an opportunity. That means that they attack the ones who are vulnerable enough. That's why there's a need for you to use trusted online trading platforms.
Even if trading online has its risks, you can avoid it by using trusted platforms. Trusted online platforms have strong security procedures so that you can have safe trades. Moreover, a trusted platform regularly monitors new threats around the online environment. That way, they can upgrade their security system.
You know you can trust the online trading platform if they have the following:
Automatic logout would let your account log out from their system if you left it inactive for quite some time. Some platforms automatically log you out after 10 minutes of inactivity. That way, if you leave your gadget unattended for quite some time, no one can access it without your permission.
Two-Step Authentication, which strengthens your passcodes when logging in to your account. For instance, you'll receive a code on your email or text message to completely enter the system.
Lastly, if the platform uses SSL (secure sockets layer) encryption, the more reliable it is. It's because hackers or malicious criminals will need years to break into the system as SSL has 128-bit encryption. This encryption is known to be unbreakable.
Conclusion
So if you're thinking of doing stock trading online, you must use a trusted online trading platform. Not only does it allow you to trade faster using gadgets and the internet, but it also lets you control your trade. Since you make the trade by yourself, you can execute a buy or sell order anytime, anywhere. As for the data, you can receive real-time stock data so you can make wise trade decisions.
You can even save on fees when you use trusted online trading platforms. Even if you pay for a subscription fee, it'll be worth it because trusted online trading platforms have a secure system. That way, you can make safe trades anytime, anywhere.